What can a $400 gaming smartphone do? Reflections with the Nubia Red Magic Mars
13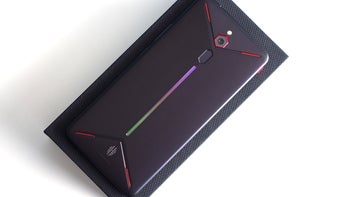 Recently, we've seen the rise of a new niche within the smartphone market — the gaming phone niche. The first serious entry was by
none other but Razer
— a company well known for making gaming accessories, peripherals, desktop and laptop PCs. Soon after, Asus joined the fray with its own
smartphone under the ROG gaming brand
.
These are everything you'd expect from a "gaming" device — flashy, aggressive, overclocked, and… well, expensive.
Now, we have a new entry in the niche. Made by Nubia — a sub-brand of ZTE — the
Red Magic Mars
seeks to give you that gaming flair without asking you to break the piggy bank. The phone will be sold in the USA through
its own dedicated website
for just $399. Compared to the Razer Phone 2 for $799 and the ROG Phone for $899, it's definitely an affordable entry. So is it any good?
The gamer design
If you want a phone that has that "gamer look", the Red Magic Mars will deliver. It rocks the aggressive accents, heat vents, and colored LED lights that have become synonymous with this type of devices. Sure, the finish of the Red Magic Mars has some minor imperfections on close inspection, but rest assured that the handset's overall looks will get some necks to twist.
What's cool about the Red Magic Mars is that it also sports two shoulder buttons on its right frame — a concept we first saw realized on the ROG Phone — allowing you to map them to on-screen functions and play shooters with a controller-like layout.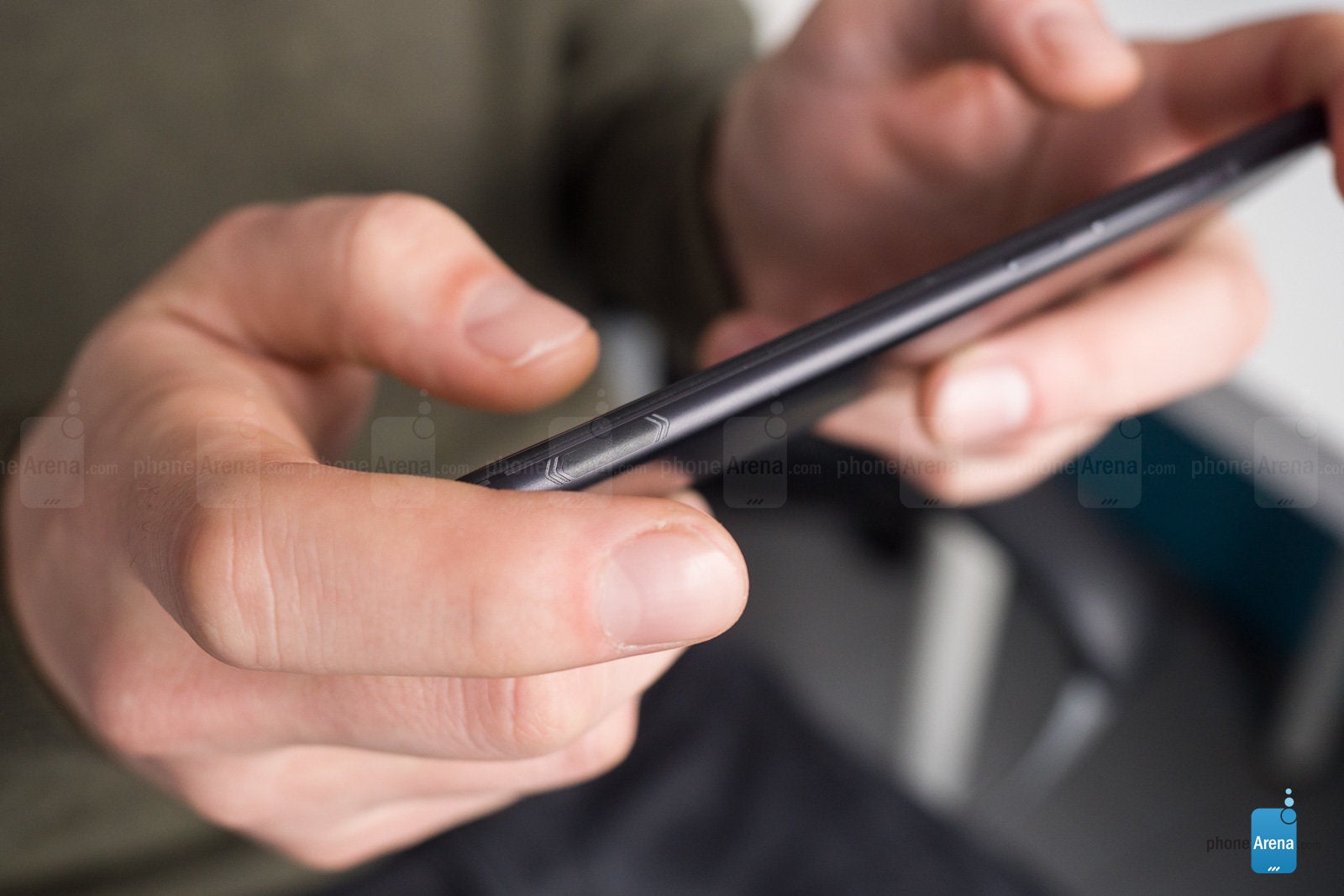 The LED strip on the back will be active when you are charging your battery, when your phone is ringing, or when you have activated the phone's dedicated gaming mode. On one hand, it's kind of useless when you can't even see it back there, on the other — it still adds a few "coolness" points to the overall look of the device.
A no-nonsense build of Android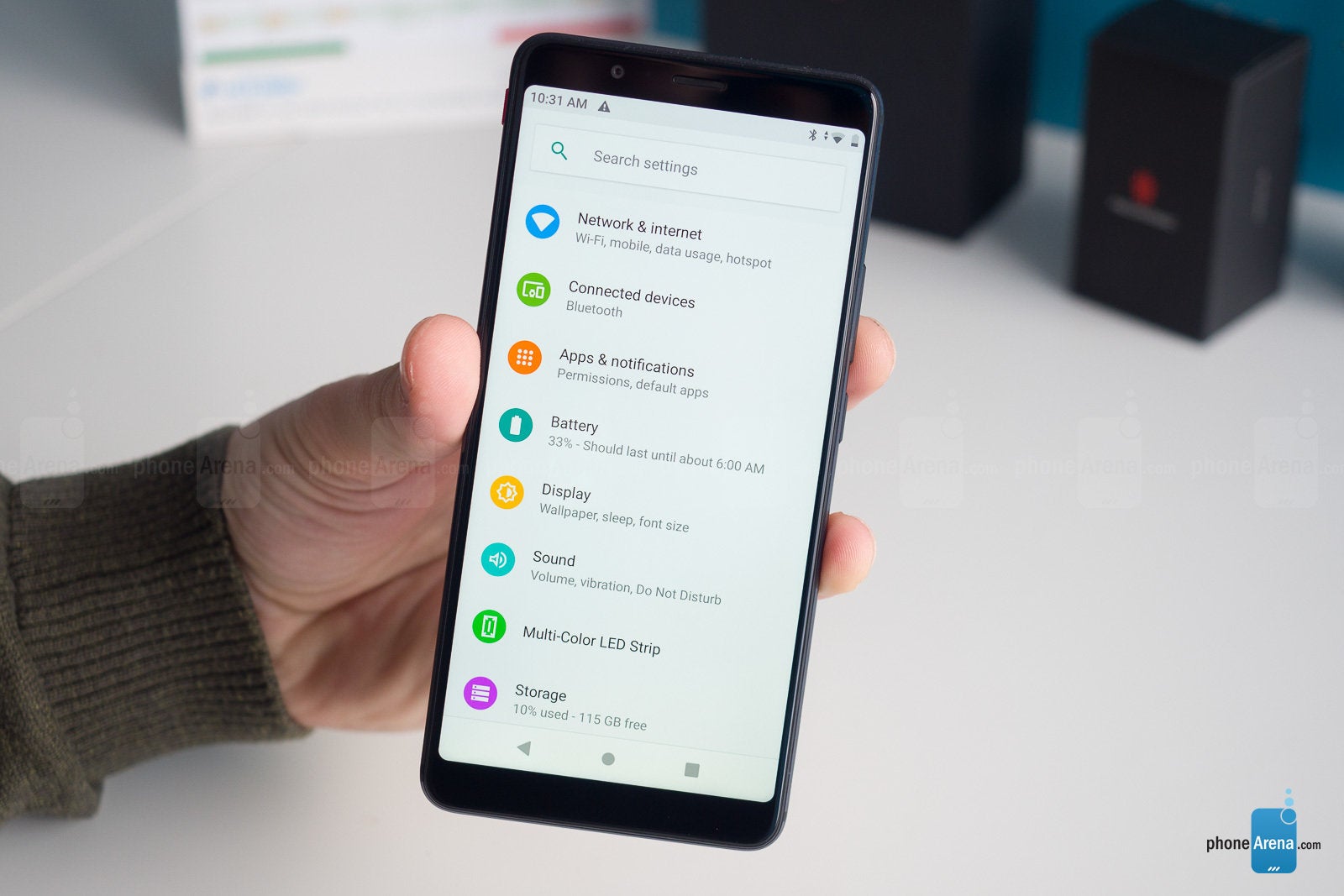 We were pleasantly surprised to see a very clean version of Android on the Nubia Red Magic Mars. Indeed, the only major modification to the software is the dedicated gaming mode, which basically turns the phone into an Android-based gaming mini console.
To enter the gaming mode, you flip a hardware switch on the left of the phone. Suddenly, the device turns its picture to landscape mode and you are transported to a game launcher menu, which shows you all the titles you have installed on your phone. There are buttons to engage high performance mode and do not disturb mode, so pesky notifications don't cause you to lose a game.
When the phone is in this mode, your notifications shade is also changed — now it houses gaming-related buttons, like the toggle that switches the shoulder buttons on and off, and allows you to map them.
The hardware is there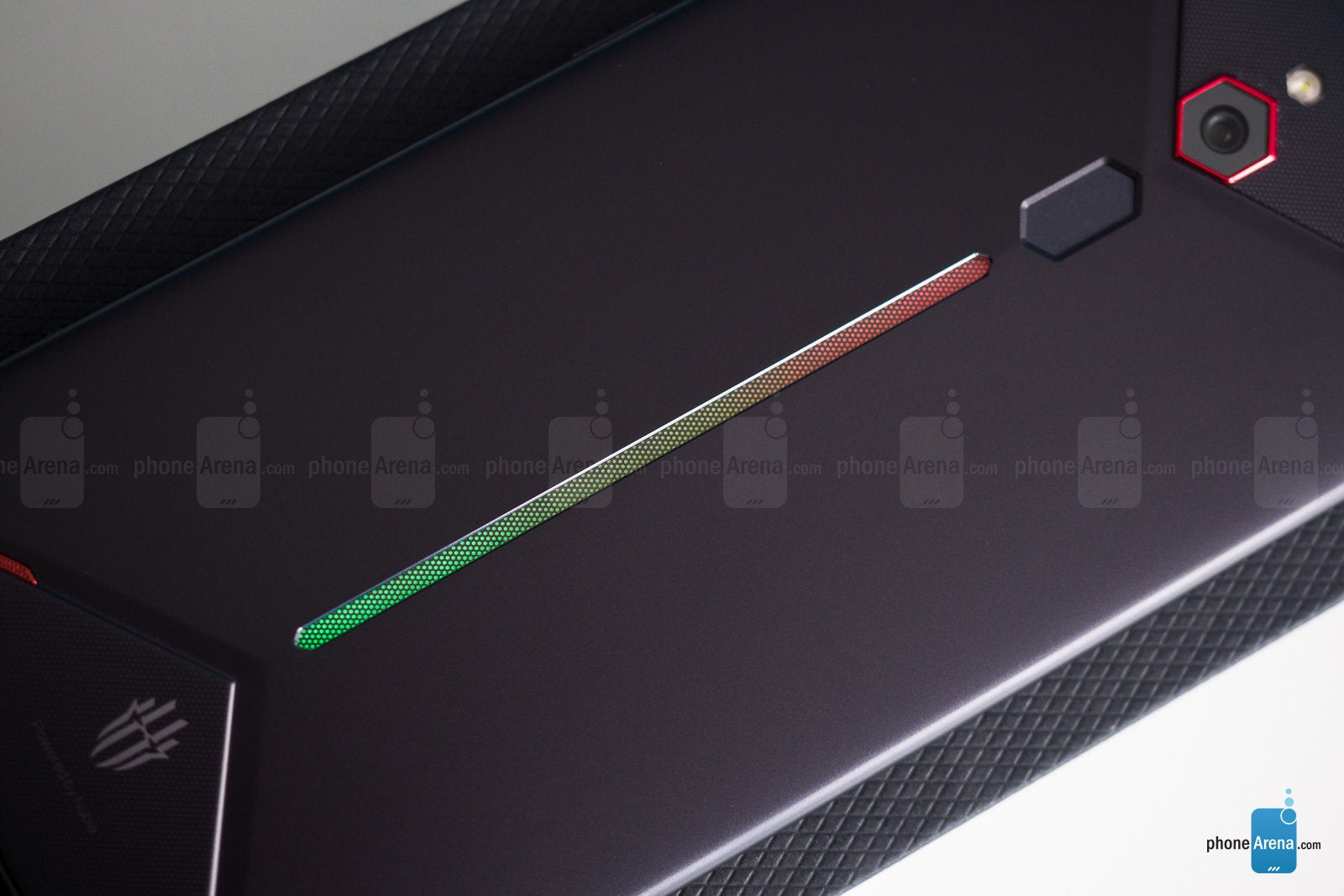 No corners were cut when it comes to internals, too. OK, it's early 2019, but the Qualcomm Snapdragon 855 still hasn't made it to mass market. So, the Red Magic Mars sports a Snapdragon 845, and combinations of either 6 GB of RAM with 64 GB of storage, 8 GB of RAM with 128 GB of storage, or a whopping 10 GB of RAM with 256 GB of storage.
So, how's the gaming experience?
Unfortunately, most of the time, the gaming experience itself falls somewhere between a "meh" and "It's OK". A large part of this is simply due to the fact that the games you are going to run on this — or any gaming phone — are made to work on and abide by the rules of all Android phones out there. The developers are pressured to limit how much and what they can do with their games if they want to reach the maximum amount of devices.
Sure, there are a few titles out there that have been carefully crafted to run smoothly and work a-ok with touch controls. But that's the point — these run and play just fine on any other above-average phone. So, what's the point of a gaming phone?
In theory, we can get some awesome gaming devices that have something exclusive to offer. For example — check out what Nvidia was able to do with its Shield tablet and set-top box. It made a super-powered machine that ran on Android, but it secured exclusivity deals with some developers, so they released games on the Play Store that will only download to the Shield. But the Razer Phone, Asus ROG, and Nubia Red Magic all lack a substantial presence in the market for such partnership deals to be considered profitable. In fact, Nvidia's Shield itself didn't do that great — it hasn't been refreshed in quite some time and we haven't heard of new titles coming out for it.
Does a "gaming phone" offer a different experience?
What phone manufacturers can do is try and enhance the gaming experience with hardware features. The shoulder buttons of the Red Magic Mars are a nice addition to have. They are a bit awkward to use simply due to how one needs to wrap their hands around the phone in order to game, but they are usable and, in fact, make shooter games a bit more palatable to play on the touch device.
But the more we play on a "dedicated gaming phone", the more we ask ourselves "How different is my experience now, compared to playing this on a OnePlus or a Nokia?".
Not by a whole lot, really.
So, if regular phones are almost on par with gaming phones, it's a wise choice to see how the gaming phone would stack up to the regular phone. And it's not great.
The shortfalls
When we look at the Nubia Red Magic Mars as a smartphone first, gaming device second, and compare it to its peers, some shortfalls do become apparent.
Its display is cold and dull, with bluish whites and washed out colors. The LCD panel even has a strip of yellowish hue on the bottom — something we haven't seen on phones for a couple of years.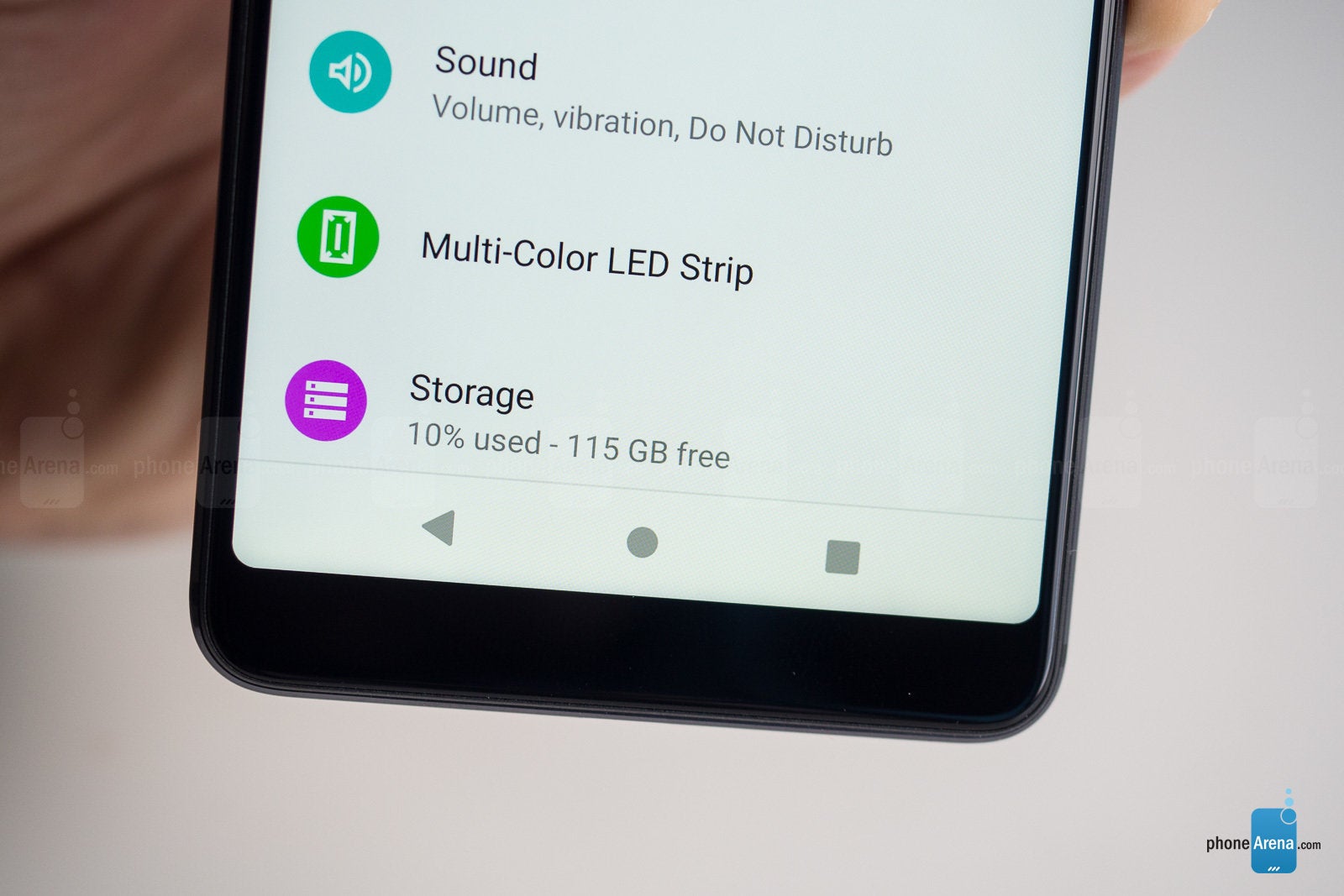 The camera is absolutely nothing to write home about, with limited options and not-great image capture. It manages to blur some shots even in good lighting conditions, so it's definitely not going to be your go-to option for social media posts.
The software may be close to stock, but it's also a bit… boring. Not to mention that the few custom features that are on there haven't been translated into English in the best manner.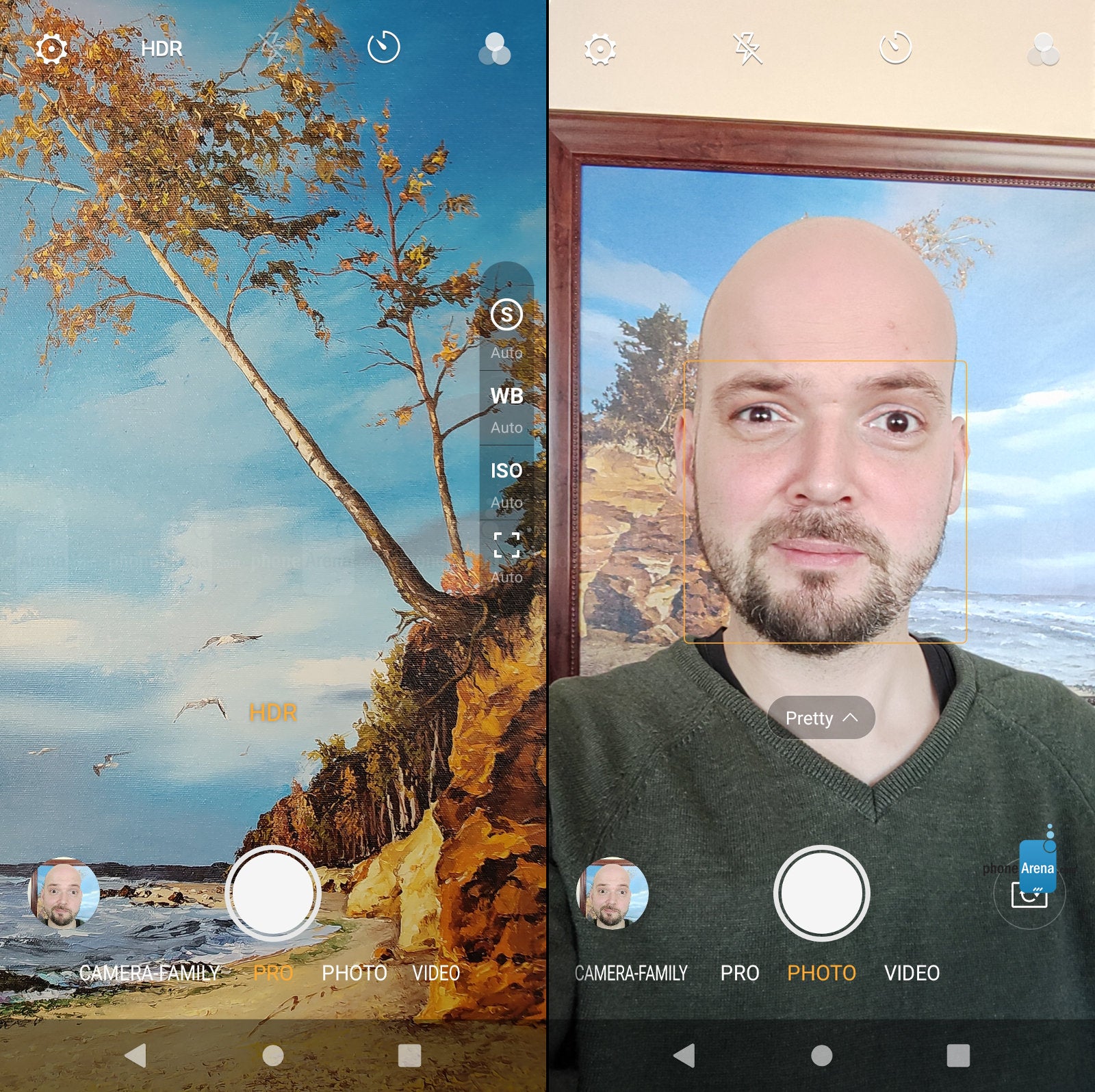 Not much in terms of camera features
So, what do you get when you buy a gaming phone for $400?

It's worth noting that there's no competing with the Red Magic Mars when it comes to value pricing. $400 for a Snapdragon 845? Not even the "flagship-killing" OnePlus has such an offer anymore. One can argue that the Pocophone F1 is a direct rival here. But the Red Magic Mars has the shoulder buttons, colored LED strip, and metallic "gamer looks". Plus, it's readily available and easy to purchase from its own web shop, redmagic.gg.

Some corners had to be cut — a not-so-great display will detract from the overall experience and a sub-par camera will disappoint you as soon as you open the viewfinder. But if you put performance and hardware bang-for-buck on a pedestal, the Nubia Red Magic Mars kind of takes the cake.

In other words, you get gaming and performance first. Everything else comes second with this device.




On the other hand — a refurbished

Galaxy S9+

can set you back about $460 - $500. Food for thought.