New report suggests that the LG Rollable phone might never see a release
1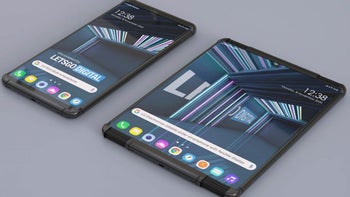 We had a long period of time where smartphones were getting boring in terms of design and in general, with mostly minimal yearly improvements. However, in recent years we saw things in the phone world shake up quite a bit, with
Samsung
introducing the
Galaxy Fold
and
Galaxy Z Flip
, among other companies releasing foldable phones. More recently,
LG
released the unique
LG Wing
and even Microsoft joined the smartphone party again by introducing its dual-screen
Surface Duo
phone.
This year we're expecting a number of rollable smartphones to make their entrance into the phone world, such as the well-anticipated
LG Rollable
. However, we can't overlook the fact that such unique phones can be considered devices for the die-hard enthusiasts only and are clearly challenging for companies to design, manufacture and sell for both a reasonable price and profit.
And on that note, according to a new report coming from
Korea Herald
(via
Android Authority
), last Friday LG said that while it hasn't stopped working on the LG Rollable, its launch is still in the planning stage and the company is "open to every possibility". What we can take away from the report is that the future of the LG Rollable is far from certain.
This could be disheartening news, especially to fans who have been excited for this particular rollable phone since its first leaks and teasers from last year. On top of that, another recent report suggests that
LG could be shutting down its smartphone business
altogether, with five companies already bidding for it.
Yet another, separate report said that rather than selling its business, LG might just quit the flagship smartphone business, which again isn't good news for LG Rollable fans. When we reached out to LG for a statement in regards to the latter two reports, the company said the following:
LG Electronics management is committed to making whatever decision is necessary to resolve its mobile business challenges in 2021. As of today, nothing has been finalized.
Based on that statement, we can still remain optimistic about the LG Rollable's fate, even if things are currently a bit shaky in regards to LG's future as a smartphone maker.