Google AOSP code commit mentions that two Pixel (2018) handsets are in the works
9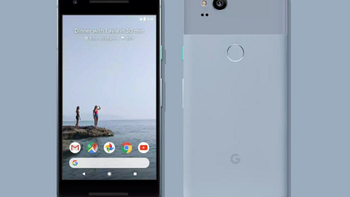 Last month, we showed you part of an AOSP commit that
actually mentioned the Google Pixel 3 by name
. Now, a report published today reveals a comment in another AOSP code commit that points to the release of two Pixel (2018) handsets this year. That is not surprising since we do expect a Pixel 3 and a Pixel 3 XL to be launched in the second half of 2018. The comment on the website mentions concurrency tests that need to be run on "Pixel 2018 & above devices."
The
Pixel 2
and
Pixel 2 XL
were unveiled and released last October, so the fact that there are still important AOSP tests to be run on the 2018 Pixels should not be a cause for alarm. Once the testing is complete, the 2018 models will be given their traditional fish codenames. The Pixel 2, manufactured by HTC, was called "Walleye" while the LG built Pixel 2 XL was known as "Taimen." Last year, even before the Pixel 2 and Pixel 2 XL were introduced, there was
speculation that LG will be the lone Pixel producer for the 2018 line
.
"Also, ensure the concurrency tests run only on Pixel 2018 & above devices (use the existing dbs models supported config param)." – R.P. for Google, in AOSP Gerrit platform/tools/test/connectivity on May 10th, 2018
The Pixel handsets are known for their outstanding cameras and fast updates. Unfortunately, the Pixel 2 and Pixel 2 XL also had several issues including
reports of burn-in on the Pixel 2 XL screen
. Users also reported
other problems with the same display
, and
microphone problems with the Pixel 2
. Things were so bad just weeks after the phones launched, that
a law firm sought out owners of the second-generation Pixel models
in order to file a class action suit against Google, HTC and LG. Everything has apparently been straightened out since we've heard nary a peep from owners of either model over the last few months.
source:
SlashGear