Google Pixel 2 now has a microphone issue
33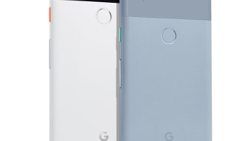 Last night, we told you about
the Google Pixel 2 XL's flashing screen problem
, just the latest in a series of issues involving the model's 6-inch display. This morning, we have a new bug that is ailing the
Pixel 2 XL
's sibling, the
Google Pixel 2
. Some owners of the latter model are noticing that during phone calls, the microphone cuts out. Meanwhile, the mic does work when you use it to make a request through Google Assistant or while shooting a video.
Complaints were posted on the Google Product Forum, where some Pixel 2 users passed along what they were told by Google. The search giant puts the blame for the microphone problem on an "internal software malfunction" and are reportedly willing to replace Pixel 2 units that have the bug.
Apparently, there is a fix that might bring your microphone back. Simply
blow on it
. Yes, it works for NES and Game Boy cartridges, and it just might save your Google Pixel 2. So before you agree to replace your device, you might want to see if your breath can bring the microphone back to life.
Keep in mind that there is a law firm
trying to sign up Pixel 2 and Pixel 2 XL owners for a class action lawsuit
related to other issues with both models. And just so you know where to direct your anger to if you are a Pixel 2 or Pixel 2 XL owner, the latter is manufactured by LG while the former is produced by HTC. And it wouldn't hurt to let Google know how you feel as well.
source:
GoogleProductForums
via
AndroidPolice