There's still a future for Moto Mods, but maybe don't expect so many new ones
5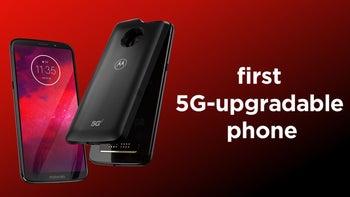 While companies like
Google
and
LG
have tried (and abandoned) different approaches to getting modular smartphones off the ground, Lenovo's unique (and extensive) portfolio of
Moto Mods
is set to live on.
The latest modular accessory soon to be made available for handsets designed by the company's Motorola subsidiary is arguably one of the most exciting to date, at least on paper, promising to add 5G connectivity to the
Moto Z3
with a simple snap… at some point next year.

It's unclear where "Lenovorola" might plan to take Moto Mods next after also releasing smartphone attachments enabling everything from hands-free Alexa assistance to "insta-share" projection, powerful stereo sound, "insta-share" printing, 360-degree content production, 10x optical zoom, and various battery life enhancements.

But one thing's for sure – that 5G Moto Mod will not be the last of its kind, and said kind is "absolutely" a part of the brand's mobile strategy for the "foreseeable future." Gaurang Telang, Motorola's product manager for Flagships and Innovation, confirmed as much on the heels of the Moto Z3's announcement yesterday, although company officials also hesitated to talk dates or even general timetables for future snap-on smartphone accessories.

After so many experiments, some pretty disastrous, others full of promise, and a few simply too expensive to work, we shouldn't be too shocked if Motorola starts slowing these releases down. A number of first-gen Mods have already gotten sequels, and other new and old family members are likely to be regularly refreshed. But the number of entirely new products is bound to drop.