Google confirms that Project Ara modular phones are cancelled
45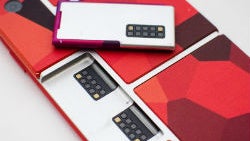 The bad news is true, everyone. Google has confirmed that it has abandoned Project Ara and the modular phone plans it had been developing in house. Project Ara was originally the idea of one of the guys with the Motorola Advanced Technology and Projects (ATAP) group which was one of the few things Google kept after selling Motorola to Lenovo.
The rumor that
Project Ara was cancelled
came right on the heels of the rumor that Google's next hardware announcement of new Pixel phones, Chromecast 4K and Google Home is scheduled for
October 4th
. At the time, Google had no comment on the rumor, but now Google has officially confirmed that after three years in development, Project Ara has been suspended.
The question now remains what will happen to the Project Ara idea. The original rumor held that Google had not discounted the idea of licensing the technology to other companies in order for the modular phone to live on; and, there have also been rumors that Google would like to see Project Ara modular tech extend to IoT as well, which could happen through the licensing effort as well. Google hasn't said anything yet, so we'll have to wait and see.
Recommended Stories