The mid-range LG Velvet 5G will borrow an interesting feature from the V60 flagship
8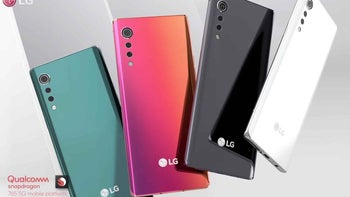 LG is essentially pulling a OnePlus by adopting a decidedly unconventional marketing strategy in anticipation of its next big smartphone release. After
teasing the eye-catching design
of its mysterious upcoming handset and
confirming a bold new name
aimed at breaking the alphanumeric monotony of the G and V high-end lineups, the company straight up showcased the Velvet in
a 30-second promotional video a few days ago
.
Of course, that doesn't mean everything you need to know about this Snapdragon 765-powered upper mid-range device with 5G connectivity is already officially confirmed. But you can probably bet the farm on things like a fairly reasonable price point,
Dual Screen support
, and somewhat surprisingly, pen input.
That latter tidbit derives from
a new Korean media report
(
translated here
), which draws an interesting parallel to the
V60 ThinQ
. While LG never advertised the active pen support of its 6.8-inch flagship as a key selling point,
the feature came to light
when several reviewers and vloggers took a closer look at the handset's detailed spec sheet. As it turns out, you can use various Wacom styluses to take notes and even draw on both the main display and secondary screen of the V60.
Similarly, the LG Velvet 5G is expected to support third-party pens on its tall 21:9 primary screen and the extra display you'll be able to easily attach to the impending device using a special case.
To be perfectly clear, the Velvet will not come with its own stylus as standard, and the features of supported third-party writing accessories will certainly not rival the capabilities of Samsung's iconic S Pens bundled by default with its Galaxy Note-series phones.