LG Velvet review
14
We may earn a commission if you make a purchase from the links on this page.
What is the LG Velvet? It seems that LG is on the path of reimagining its smartphone product line, and the Velvet is the first smartphone of that supposed new LG era.
Finally, we have a high-tier LG phone that has an actual name — unlike the G series and V series which were rather confusing for newcomers. The Velvet name was picked to signify how smooth and elegant the phone looks and feels, LG says.
That aside, the LG Velvet aims to be competitive and comes at a lower price than your conventional top-tier smartphone. To achieve this, the company cut down on the processing power inside the phone, but it still made it look like a shiny jewel and focused on improving its camera performance.
The LG Velvet still doesn't have a confirmed price for the USA, but converting from markets that it has been announced in, it should cost somewhere around $700 - $730.
So, is the LG Velvet worth buying in 2020? It's an attractive-looking handset with a decent camera and a gorgeous, big screen. Its hardware could have been more powerful — for $700, you can get a OnePlus 8 which kills it in terms of performance and has a 90 Hz screen. Wait... for $700, you can get an iPhone 11! But if you want something different that still looks pretty and performs decently across the board — the LG Velvet could work for you.
Design and display
The LG Velvet definitely looks dazzling on first view. It comes in a slew of colorful options — from gradients to color-bending reflective finishes or shiny solids. It has a curved, edge-like screen on the front and a symmetrically curved back for an easier grip.
Overall, the LG Velvet feels thin, light, and balanced — a real pleasure to wield. Its buttons are a tad stiff and just a bit wobbly but otherwise click with reassuring tactile feedback.
The highly glossy back is, of course, a fingerprint magnet, so prepare to wipe the phone often if you want to enjoy its shine. It's slippery when placed on flat surfaces, but sticks to the hand just fine, and with how light this phone is — an experienced smartphone user shouldn't worry about dropping it.
The screen of the LG Velvet is a 6.8-inch OLED panel with a ratio of 20.5:9 — it's large and immersive and definitely a pleasure to behold. Its colors are close to natural, and a few color profiles let you tune it up to your liking — from cold and punchy to warm and tame. A blue light filter for nighttime viewing is included, and there's a black-and-white mode for more comfortable ebook reading. The LG Velvet's resolution is 1080 x 2460 pixels translating to 395 pixels per inch. It's plenty sharp, even if you go in to pixel peep.
Display measurements and quality
Camera and audio
The LG Velvet comes with an emphasis on camera quality. We've got a trio of lenses on the back — a main 48 MP shooter, an 8 MP ultra-wide-angle camera, and a 5 MP depth-sensing assistant camera.
The main snapper performs well — it has a fantastic dynamic range, especially when the auto HDR kicks in. You can see in the shots below that the sky is a clear blue, all the clouds are properly exposed, and everything on the ground is clearly visible — no blacked-out shadows, no blown-out highlights.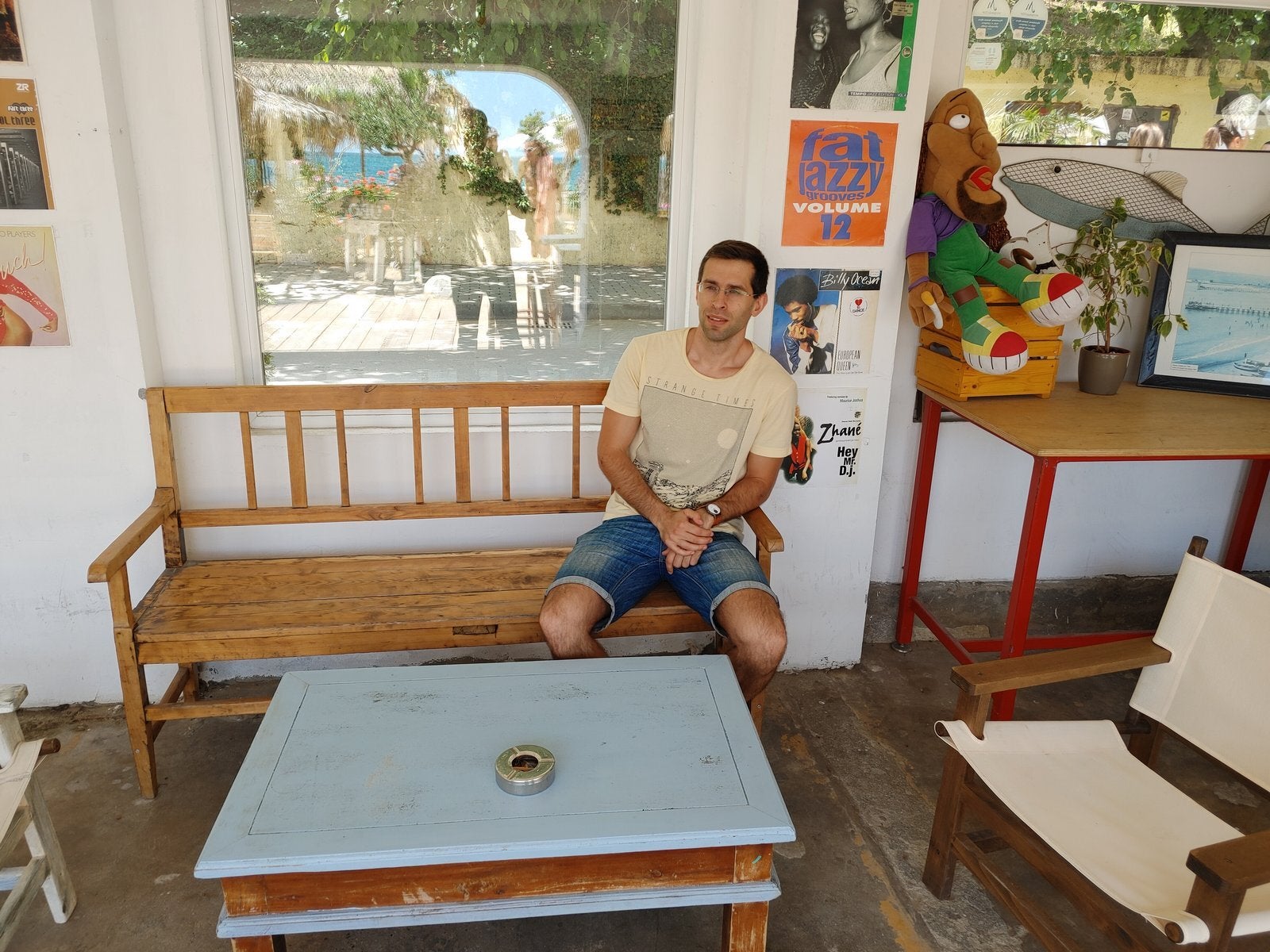 The phone also gets skintones right, and photos look balanced and natural.
Now, the Velvet's camera does tend to oversharpen details quite noticeably. And, while its colors are mostly natural, it will often oversaturate the greens. There's a scene detector, which is on by default, that will automatically adjust camera settings for you. If you find it tends to blow colors up way too much, you can turn it off. Or, if you fancy yourself a pro photographer, there's a manual mode that gives you full control over ISO, shutter speed, and focus — with focus peaking included!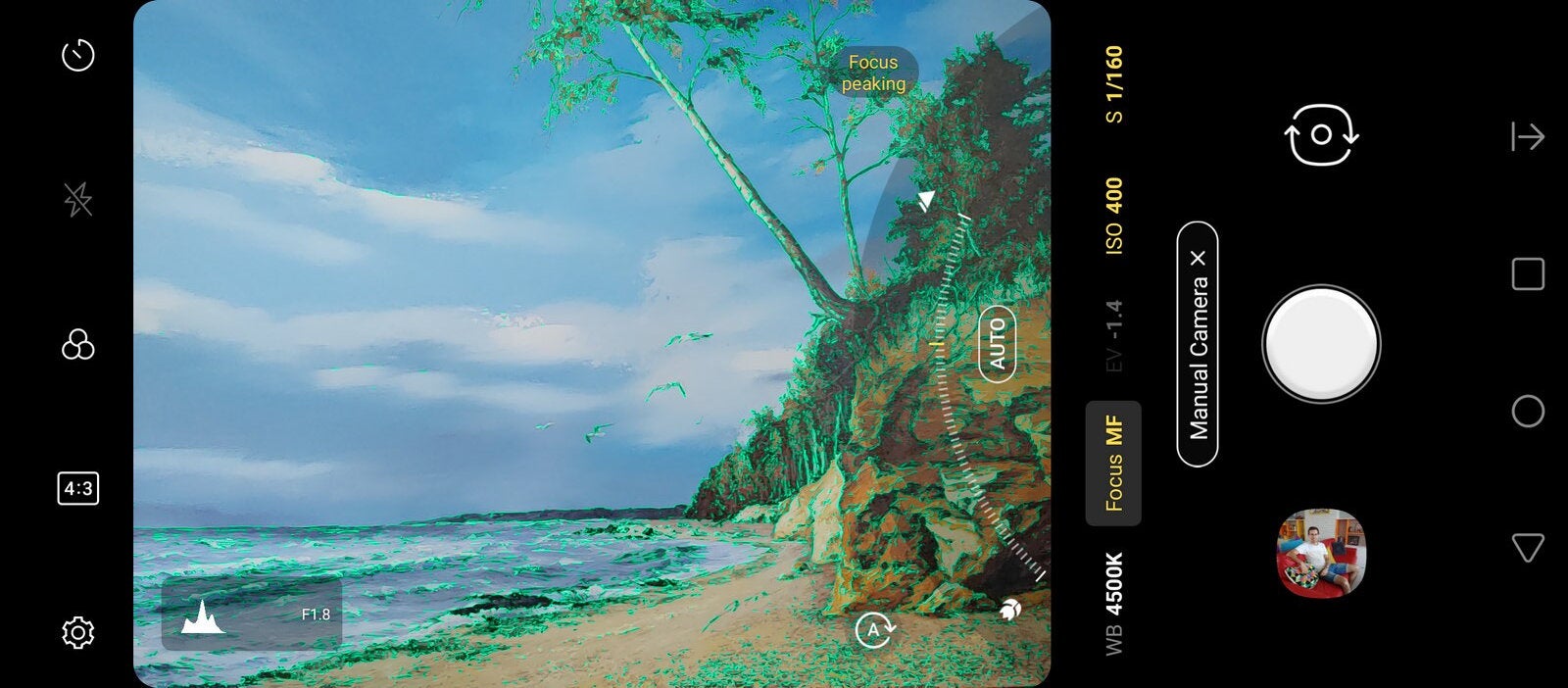 Images from the Velvet have a very distinct "smartphone photo look", but overall, the pictures look good. They will serve you well for both social media posts and memorabilia.
There is a portrait mode on the LG Velvet, but it's best used for bust shots of a single subject. The bokeh is hardly convincing, especially if you go for a wide-angle portrait (full body) or decide to include more than one person.
The ultra-wide-angle camera is OK for landscape shots or recording action-ish videos (don't drop that glass jewel while doing so). The 8 MP sensor doesn't provide ultra-fine details, but its dynamic range and color reproduction are close to the main sensor's.
When it comes to video recording, we have the same sharp imagery, vivid colors, and high dynamic range as with photos. The LG Velvet is also able to isolate sound — when you zoom in, it'll boost the gain for its main microphone and use noise cancellation to try and silence any background interference. Good for vlogging or recording performances, for example.
The LG Velvet has stereo speakers — a bottom-firing driver and an earpiece that doubles as a loudspeaker. They get plenty loud and detailed but sound tinny. The highs tend to compress or slightly distort at high volumes, so it's not the best for listening to music or watching a movie. They do their job for YouTube videos and any other talking-head type content. And yes — this phone has a headphone jack!
Software and performance
The LG Velvet comes with Android 10, decorated with LG's custom skin on top. We've got a choice between gesture navigation or a software navbar on the bottom. In typical LG fashion, the navbar is fully customizable and you can add useful buttons like one that drops the notification share with just a press — no need to stretch over to the top of that huge display.
We've got split-screen, one-hand-mode, a theme store, and a game launcher. All the contemporary features that you will find on competing devices.
The LG Velvet is ready to shine with two extra accessories that'll be sold separately. There's the Cover Display, which turns the Velvet into a foldable phone… kind of. It's a case with a flap which holds a second screen of the same size as the Velvet's. You can use the two displays to display two different streams of content. Some specific apps support both screens and can extend over them for a larger view.
The Cover Display turns the phone into a rather bulky and hefty device. The screen on our specific unit also had a different color calibration than the Velvet's display. And the limited app support makes the experience kind of jarring. In other words — if you don't get it with a free bundle, we wouldn't recommend shelling out for the LG Velvet Cover Display.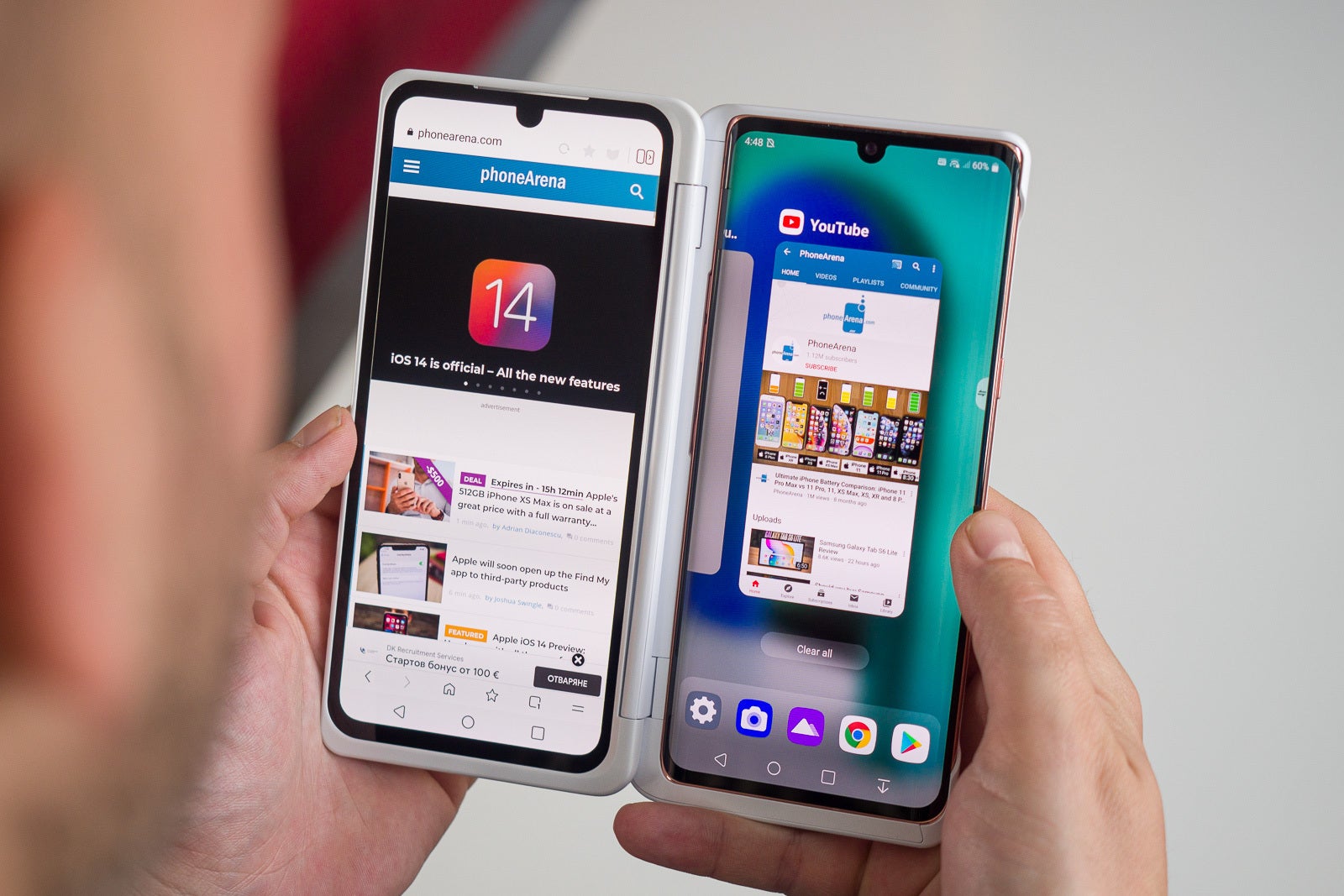 The second accessory is here to make the Velvet a true Galaxy Note competitor. It's an active stylus, made specifically to work with the LG Velvet. Unfortunately, we don't get to test one just yet.
Powered by a Qualcomm Snapdragon 765G, the LG Velvet is not exactly a benchmark hero. Still, the silicon is in the upper-midrange segment. The overall performance of the LG Velvet is OK — there are some stutters here and there, some delays in touch input, but I didn't feel like the phone was getting stuck or being annoying. I tend to measure how much I like the phone by how satisfying typing on the keyboard is. In the case of the LG Velvet — it felt responsive, it had nice tactile feedback, and I was pleased with the experience.
The LG Velvet has a hefty 6 GB of RAM and 128 GB of storage. Nothing mind-boggling here, but a good amount of memory for your everyday Android workflow. Plus, there's a microSD card slot if you need more space.
Battery life
The LG Velvet has a 4,300 mAh battery in its rather thin body — that's pretty impressive. And the battery life does not disappoint. In real life usage, draining this phone within a day is not an easy task unless you are an avid gamer. With regular smartphone-like use, you can have a day and a half of freedom before needing to top up.
In our battery tests, we got pretty good results. For browsing, the Velvet lasted for 11 hours, loading pages and cycling through them. That's up there with all contemporary flagships.
In the YouTube test, it outperformed the Apple iPhone, but was beat by its Android competitors. The OnePlus 8, which comes at the same price point, lasted a full hour more through our YouTube playlist.
In the gaming department, the Velvet lasted for quite a while. That Snapdragon 765G silicon may not be a powerhouse, but at least it's no battery drainer as well. The fact that the Velvet "only" has a 1080p screen probably also helped. Still, it was — again — outdone by the excellent OnePlus 8.
The LG Velvet does have a "fast charger" in the box, but — compared to today's standards — it's anything but fast. It'll top you up from 0% to 100% is almost two hours. If you are in a hurry, a 15 minute charge will give you 20% and 30 minutes of being plugged in results in 40%. It's not abysmal, but not ideal.