LG V60 ThinQ 5G launch date & pricing on AT&T, T-Mobile, Verizon announced
7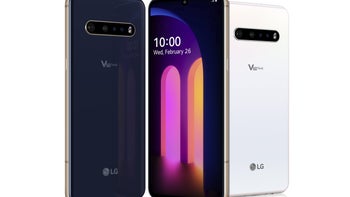 The LG V60 ThinQ was announced in late February without any launch date or pricing information. Three weeks later carrier partners AT&T, T-Mobile, and Verizon have today announced their respective plans for the smartphone.
The LG V60 ThinQ starts at just $799.99
Those of you interested in the flagship will be pleased to hear that it'll be available to purchase at the aforementioned carriers in the very near future. Shipments begin on Friday, March 20, at AT&T and T-Mobile while pre-orders for the Verizon model kick off on Thursday, March 26.
The LG V60 ThinQ is coming to T-Mobile with a snazzy BOGO deal which gives customers the chance to pick up one unit and receive another one for free with bill credits. If you only need on phone, it will be available in Classy White or Classy Blue for $799.99 or $33.34 per month.
Those of you interested in the unique Dual Screen accessory can also take advantage of the T-Mobile exclusive bundle in Classy Blue that will retail for $899.99 or $37.50. That represents a saving of $100 over purchasing the two separately.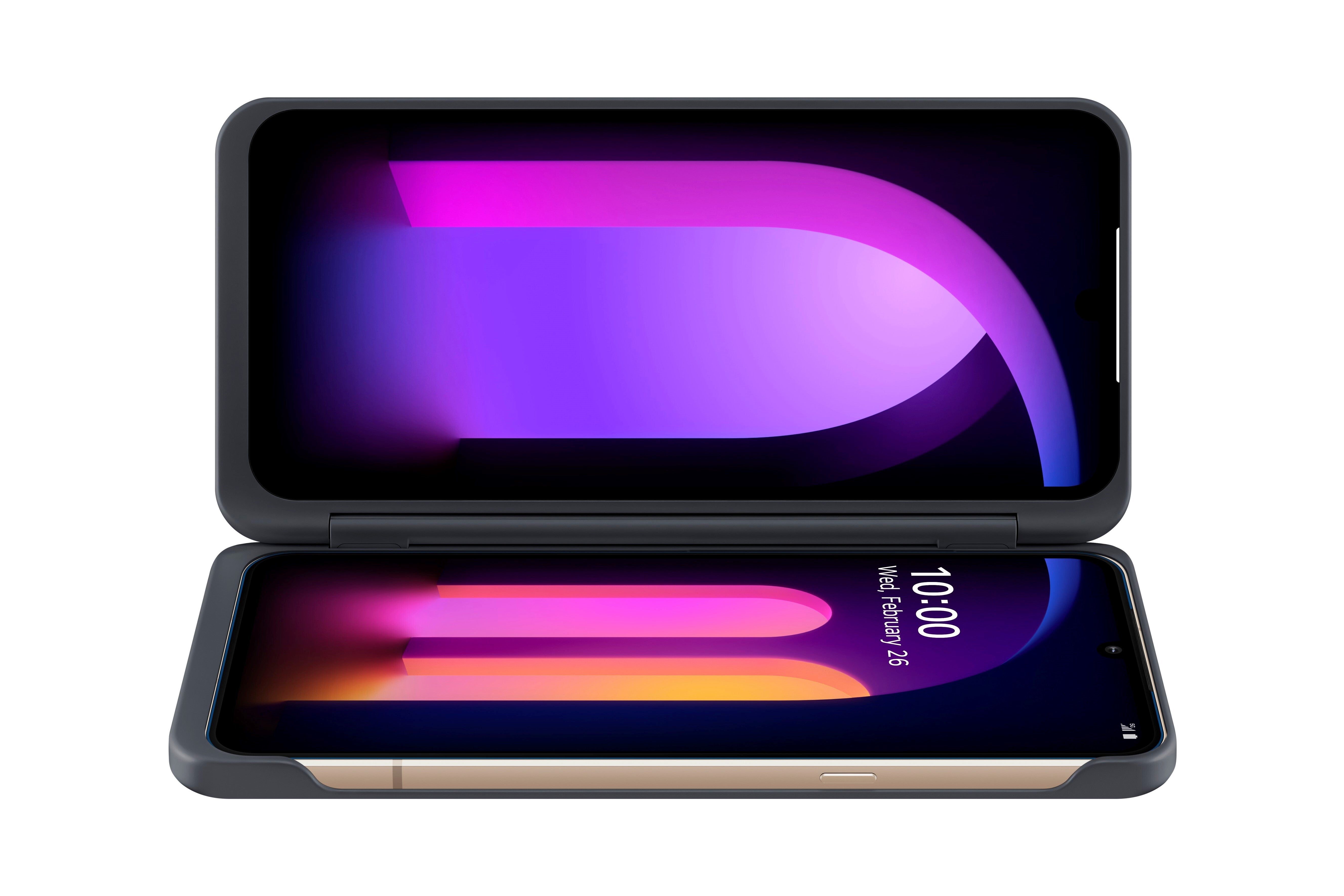 AT&T hasn't yet announced its pricing plans for the LG V60 ThinQ, although the unit on sale is understood to be identical to the one available through T-Mobile. Pricing should therefore remain the same.
In regards to Verizon, it has confirmed that the custom LG V60 ThinQ 5G UW variant designed to work with its 5G Ultra Wideband network will be available for $949.99 or $39.58/month on a 24-month device plan.
This package includes the Dual Screen accessory and is compatible with a BOGO promotion at the carrier.
What does the LG V60 ThinQ feature?
Powering the LG V60 ThinQ is the high-end Qualcomm Snapdragon 865 chipset that was first announced back in December. It has since been used in devices such as the Galaxy S20 Ultra and will undoubtedly provide a seriously impressive level of performance.
To keep things running as smoothly as possible for as long as possible, LG has also equipped the V60 ThinQ with 8GB of RAM and 128GB of internal storage. But if that isn't enough, rest assured that microSD cards are supported by the flagship.
This is all coupled with Android 10 and LG's custom interface on top. Buyers can also expect to find a massive 5,000mAh battery with fast charging support and a 3.5mm headphone jack.
Not officially a foldable, but the next best thing
Leading the way externally is a large 6.8-inch notched OLED display alongside a 10-megapixel shooter. Buyers can use the smartphone like any other regular device, or pair it with the aforementioned Dual Screen accessory to gain access to a foldable-like experience.
LG has been fine tuning its software for the case over the past year and using it should now be pretty seamless.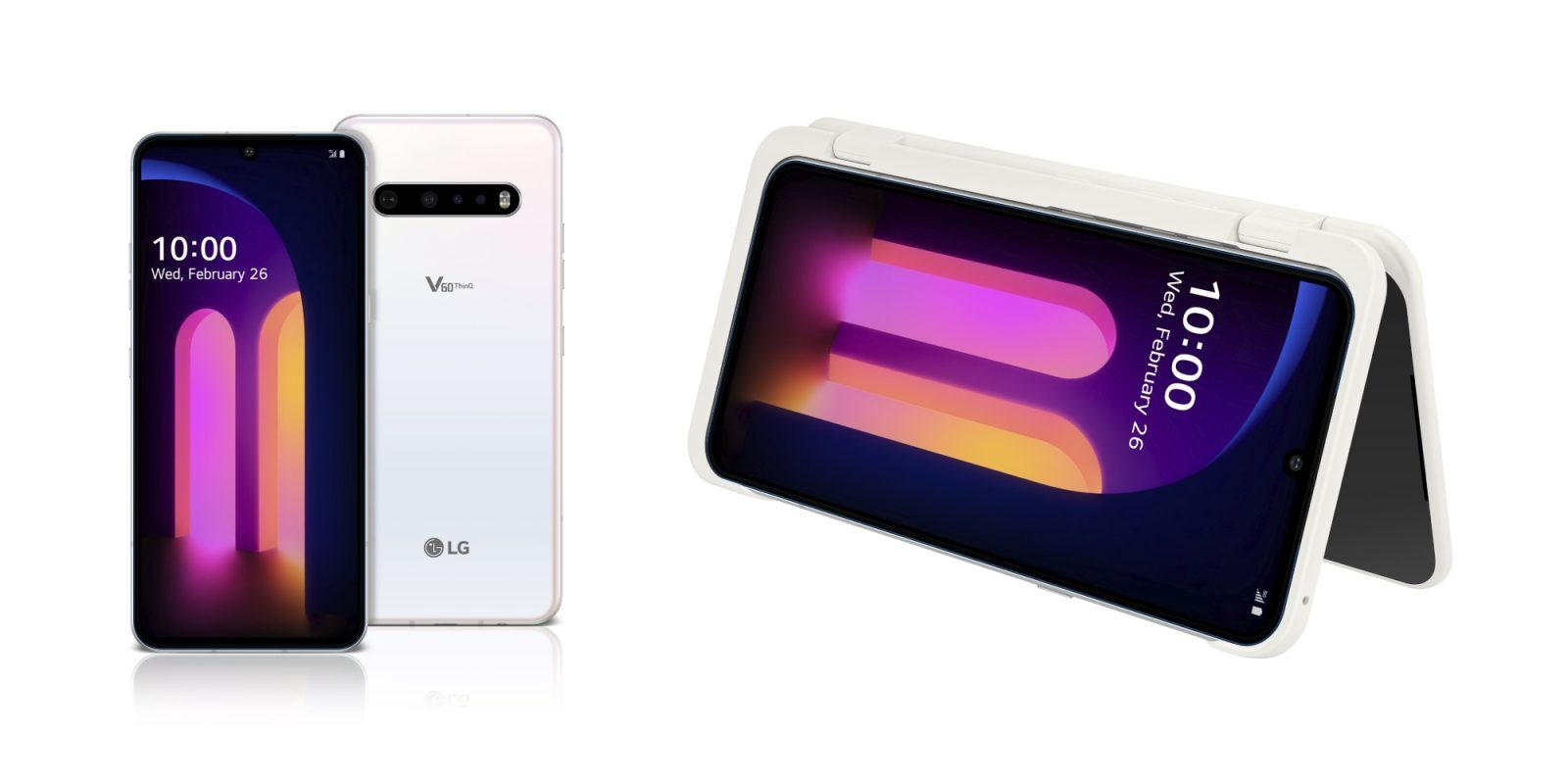 As for the camera department, LG has equipped the V60 ThinQ with a horizontal module that houses a 64-megapixel main camera that uses pixel binning technology to produce better photos regardless of lighting conditions. Buyers will also be able to find a 13-megapixel ultra-wide-angle alternative and a dedicated Time-of-Flight sensor for better portrait shots.
Unfortunately, there is no telephoto camera on the smartphone.