AT&T's 5G network now covers 100 markets ... or parts of them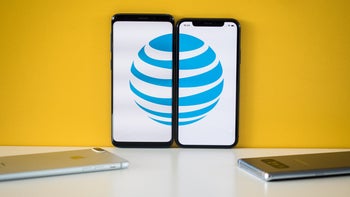 AT&T continues to expand its 5G network, as the carrier has just
announced
that its blazing-fast data service is now available in 100 markets. Today, 20 new cities have been added to the list of markets with AT&T 5G network coverage.
These cities should benefit from 5G mobile service starting this week, as long as those trying to access the 5G network are using a compatible device: Allentown, Pa., Brown County, Ind., Hancock County, Ga., Hancock County, Ohio, Harrisburg, Pa., Huntsville, Ala., Kent County, Del., Lexington-Fayette, Ky., Otsego County, N.Y., Reading, Pa., Reno, Nev., Sandusky County, Ohio, Santa Cruz, Calif., Springfield, Mo., Storey County, Nev., Syracuse, N.Y., Topeka, Kan., Trenton, N.J., Tuscarawas County, Ohio, and Washington County, Ill.
Separately, AT&T is expanding its 5G+, a much faster network that's now available in parts of 35 cities. According to the carrier, its 5G+ network is built with millimeter-wave and should offer peak download speed of over 2Gbps, although with more limited coverage.
To access AT&T's 5G network, you'll need a compatible device like one of the new Samsung Galaxy S20 series, which the carrier is already selling.