LG V50 ThinQ 5G gets a firm new release date after short domestic delay
4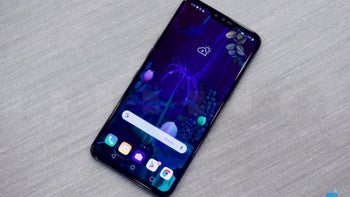 After
yet another disappointing quarter
during which smartphone revenue continued to shrink and related losses grew, LG is betting big on fledgling 5G technology, hoping the next standard in cellular speeds will help the V50 ThinQ "create positive momentum" for the company's long-struggling mobile business in Q2.
The only problem is the year's second quarter has begun more than a month ago and the
LG V50 ThinQ 5G
is still nowhere to be found on store shelves around the world. But fret not, as
Korean media is reporting
on a revised commercial release date that's right around the corner. Instead of kicking off domestic sales on April 19, as originally planned, the
Snapdragon 855-powered V50
will apparently roll out in Korea on May 10.
That sounds like a reasonably short delay, although it's still not entirely clear what caused the setback in the first place. LG unsurprisingly kept things vague when
explaining its decision
, reiterating efforts made in collaboration with Qualcomm and domestic mobile operators to "improve 5G service and smartphone optimization ranging from software, hardware, and network."
Business Korea seems to suggest in its latest report that LG was not happy with the stability of the early 5G networks available in Korea, but even though certain "hitches" are still possible, the decision was made to not wait any longer for fear of fading public interest in 5G smartphones. It's worth pointing out that Samsung also encountered
connectivity issues
in the country shortly after releasing the Galaxy S10 5G, which is now
up for pre-order in the US
as well.
Speaking of US availability, we still have every reason to expect a summer debut for the LG V50 ThinQ 5G on both Sprint and
Verizon
. Unfortunately, there's nothing more specific to share on that front at the moment. For what it's worth, we're also pretty sure this bad boy and its Second Screen add-on will undercut the $1,300 and up Galaxy S10 5G, based on
already detailed Korean prices
.