Verizon's Galaxy S10 5G gets an official price, release date, and pre-order gifts
9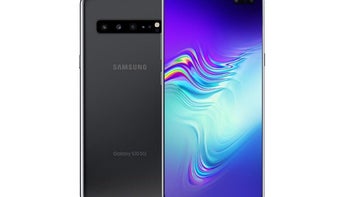 5G is still very much a theoretical concept, available in reality for a small portion of Verizon's mobile subscribers in
parts of just two markets
with plenty of limitations and substantially lower speeds than promised by carriers when touting the technology's full potential. But if you're willing to overlook all the real-life 5G compromises and asterisks for the sake of being an early adopter, you're no longer obligated to buy a 2018-released
Moto Z3
handset with a Snapdragon 835 processor on deck and a special Snapdragon 855-powered
Moto Mod
.
Wildy expensive or fair enough?
That, our friends, is a question you'll need to answer yourselves. At a first glance, the
5G-enabled Galaxy S10
is... certainly not cheap, fetching $1,299.99 in a 256GB variant and $1,399.99 with a massive 512 gigs of internal storage space. Both configurations come with plenty of memory (8 gigs, to be exact), although a non-5G version of the slightly smaller
Galaxy S10+
packs an outright mind-blowing 12GB RAM and a full terabyte of local digital hoarding room.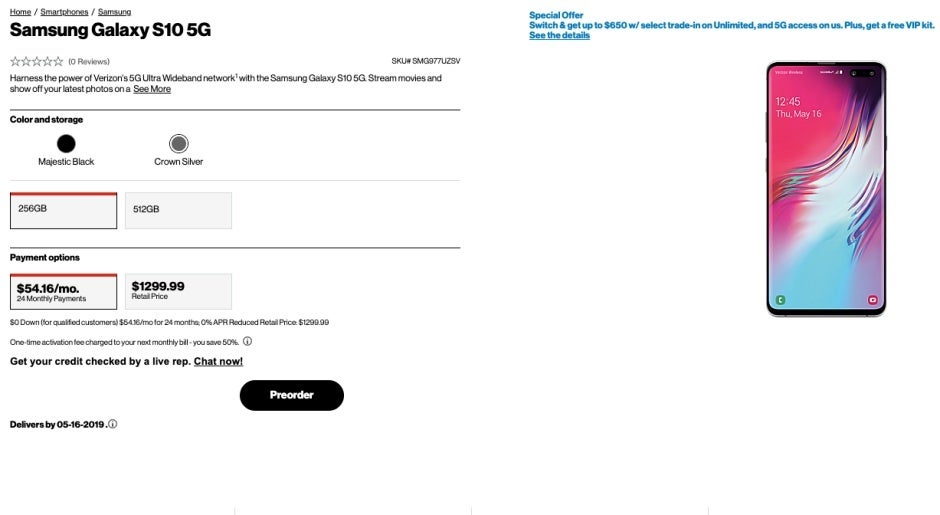 Said
Galaxy S10+
Performance Edition currently sets you back $1,599.99, which almost makes the S10 5G feel affordable. Keep in mind that the 5G-capable model sports both a larger 6.7-inch screen and a heftier 4,500 mAh battery (compared to the 6.4-inch S10+ with a 4,100 mAh cell), but that doesn't necessarily mean endurance times between charges will be longer. After all, if there's one thing we know about 5G networks and modems, it's that they require significantly more juice than 4G LTE equipment.
Finally, the
Galaxy S10 5G
stands out from its
"regular" and "plus" siblings
with a grand total of six cameras as well, including a 3D depth sensing lens using super-advanced Time of Flight technology to capture videos with "stunning" blur effects, which we'll have to rigorously review to assess its real-life utility. Oh, and the big guy is available in Majestic Black and Crown Silver colors.
Pre-order gifts, trade-in discounts, and waived 5G access fee
If you're not comfortable coughing up 1,300 or 1,400 bucks upfront for the
Galaxy S10
5G, there's always the monthly installment option, dropping the beastly handset's price to only $54.16 or $58.33 a month for two years with 256 and 512GB storage respectively. Of course, in the long run, you'll be paying just as much, but for what it's worth, Verizon is throwing in a pair of wireless
Galaxy Buds
and a Samsung
Wireless Charging
Battery Pack at no extra charge during the pre-order period.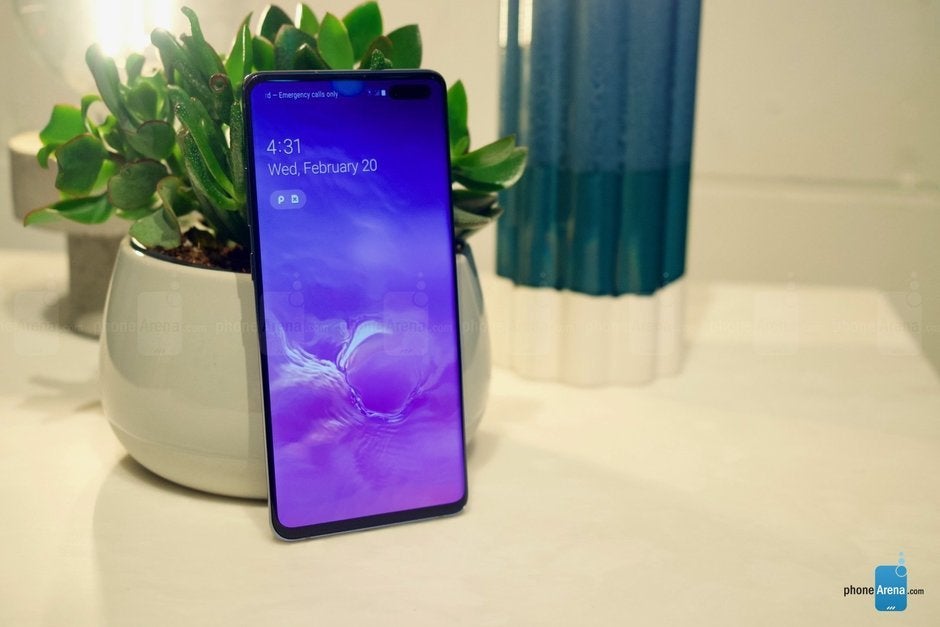 By the way, pre-orders will end May 15, with in-store availability scheduled for the next day, when deliveries to early online adopters are also expected to kick off. If you're wondering, the estimated value of the aforementioned freebies is $225, but you can also get up to $450 savings with an eligible trade-in (whether you're a new or existing customer), as well as an additional $200 prepaid Mastercard when switching to Verizon, purchasing the Galaxy S10 5G on a device payment plan, and signing up for an unlimited plan.
All in all, that means your hot new 5G-enabled S10 could cost you as little as $650, freebies included, as long as you meet all of the carrier's special requirements and have a relatively new phone in perfect working condition to trade in.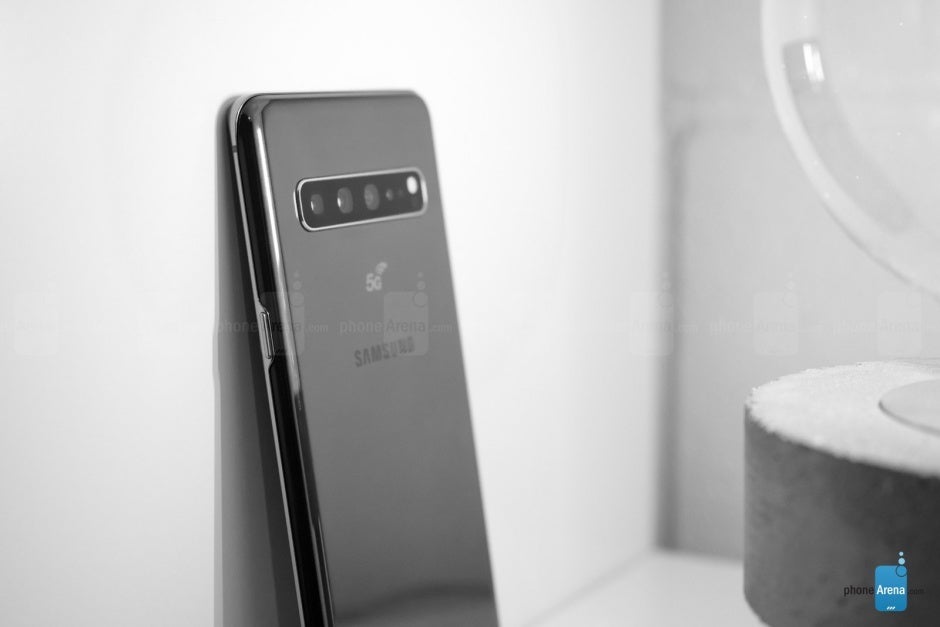 Last but not least, Verizon is also willing to forget about its controversial $10 a month 5G "access fee" for a limited time, allowing Above and Beyond Unlimited subscribers to enjoy improved speeds without paying anything extra. Note that Atlanta, Boston, Charlotte, Cincinnati, Cleveland, Columbus, Dallas, Des Moines, Denver, Detroit, Houston, Indianapolis, Kansas City, Little Rock, Memphis, Phoenix, Providence, San Diego, Salt Lake City, and Washington DC are now officially
set to join Chicago and Minneapolis
on Verizon's list of 5G-supporting cities "soon", with "more to come throughout the year."