Another dream shattered? Leaked Lenovo Z5 render reveals it's not as bezel-free as it was teased
35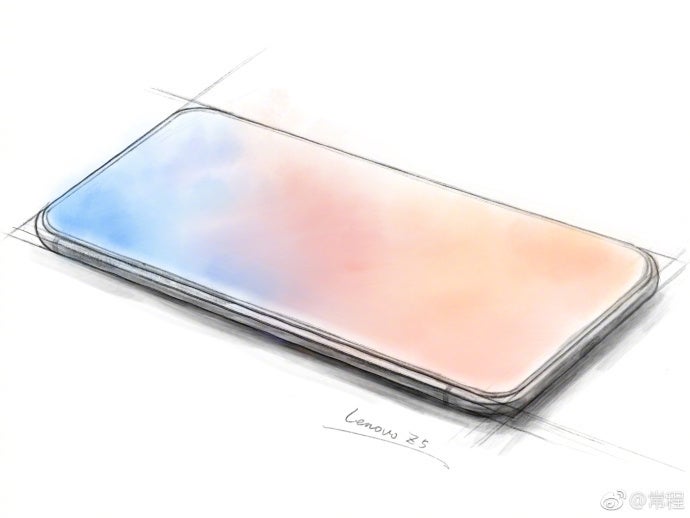 A sketch that teased the Lenovo Z5's design
Lenovo has been teasing a new flagship since early last month. Supposedly named
Lenovo Z5
, it was suggested that the phone would have
a 95% screen-to-body ratio
. In other words, it would have razor-sharp bezels. We've also seen a few images teased by Lenovo themselves — renders and promotional materials showing us
bits and pieces
of the handset and then a concept sketch, which portrayed a phone with
a true all-screen front
, no bezels and no notches.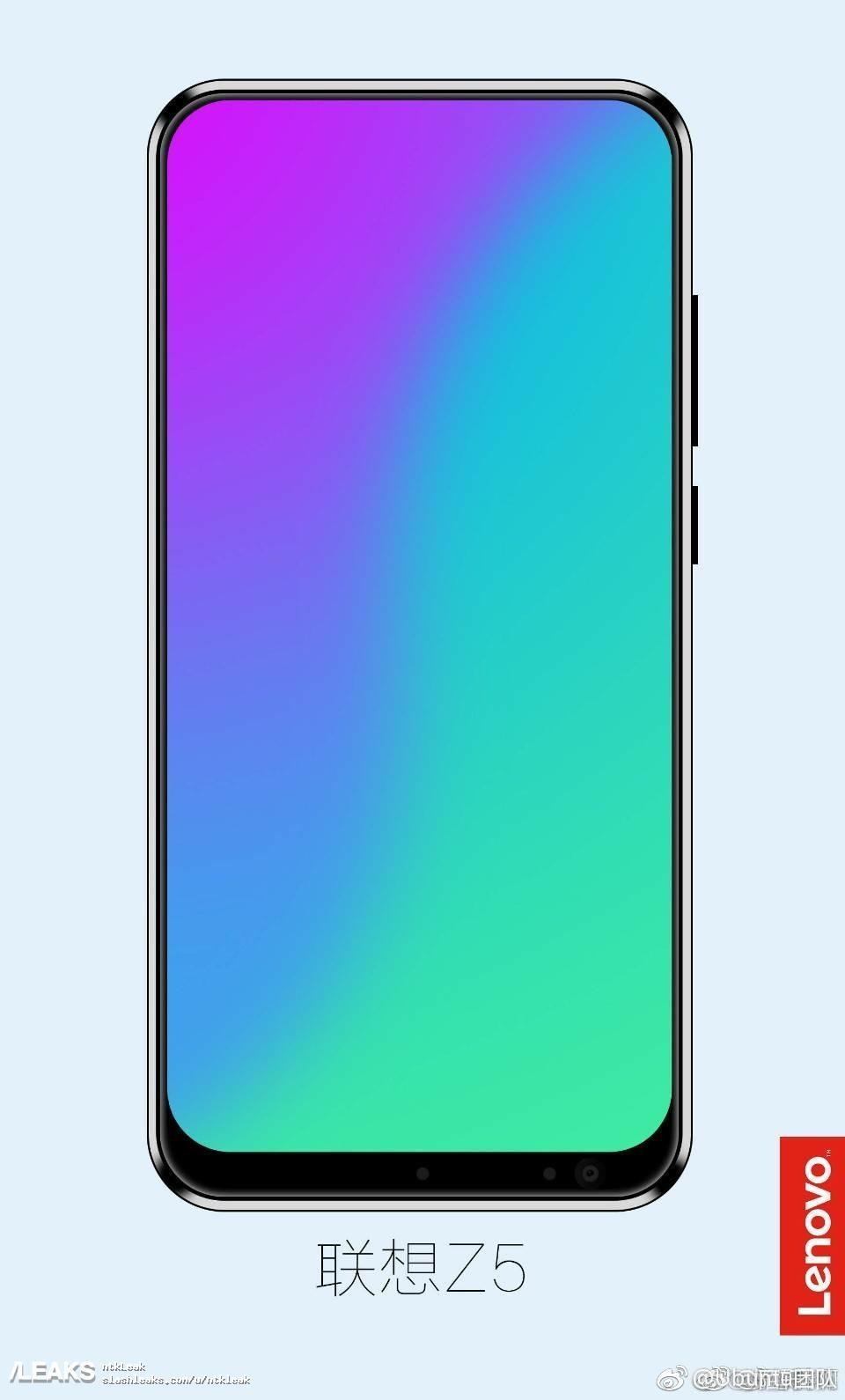 Lenovo Z5 latest leak
However, a supposed official render of the device has just leaked and it bares the whole truth. The Lenovo Z5 appears to have next to no bezels all around, save for a "chin" at the bottom of the phone, which appears to house a selfie camera and the usual proximity sensors. Of course, the chin was probably also needed so that the display driver could have a place to sit.
Don't take us the wrong way, this certainly looks like a beautiful piece of engineering right there. We are just a bit disappointed that the all-screen design, which we saw on a sketch posted by Lenovo's VP Chang Cheng was just a dream. On the other hand, as with all leaks, there's no guarantee that this latest image is the real thing, but it does look very much legitimate.
Now, if you are wondering where the earpiece is — it's possible that the phone would use bone conduction to let you hear callers. Basically, you press your ear against the display. The tech inside makes the glass vibrate and the frequencies translate to audio when they hit your ear canal. We've
seen
heard this before on Sharp's Aquos phones, so it's existing tech.
The Lenovo Z5 is supposedly going to be announced on the 5th of June.