Lenovo teases phone with the "highest ever" screen-to-body ratio
33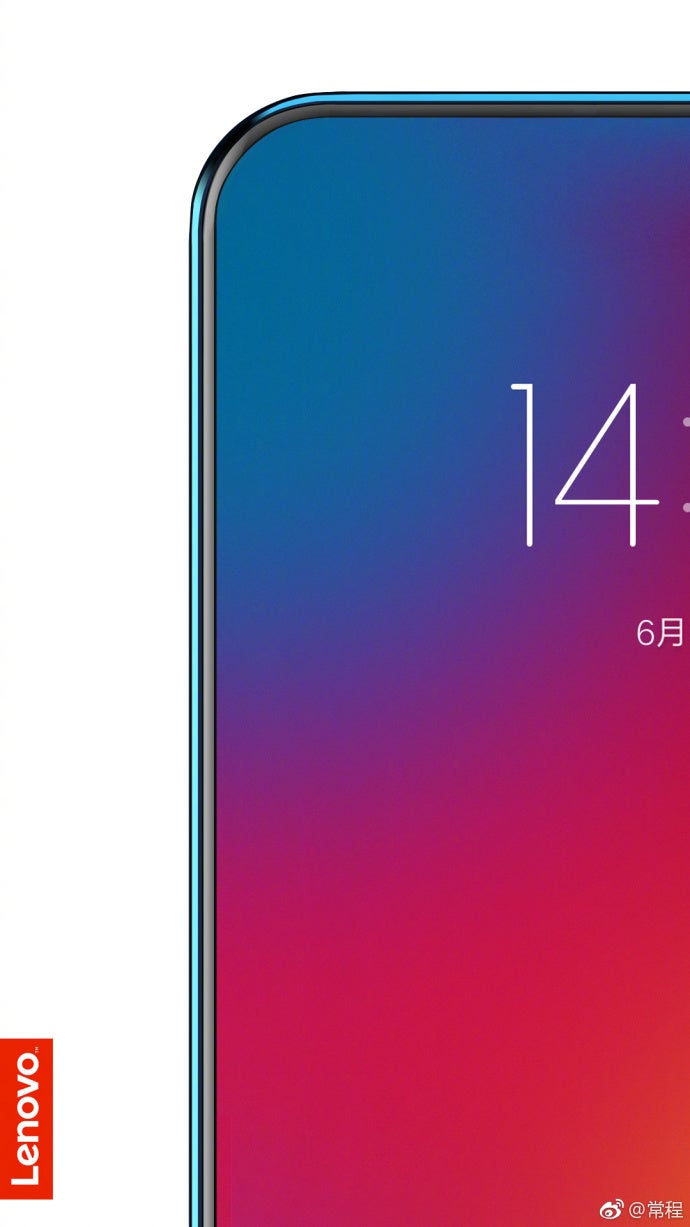 Lenovo's Vice President Chang Cheng has teased an upcoming flagship smartphone with around 95% screen-to-body ratio, perhaps even higher. Cheng posted the teaser image to the left (or above if you're on a phone) and asked fans to guess what screen-to-body ratio the device will have: a) 80-84%, b) 85-89%, c) 90-94%, or d) 95%. It's kind of hard to judge by the image, given the deliberate crop, but it's a relatively safe bet that Lenovo's VP wouldn't be teasing it this way if the company wasn't capable of producing something in the 95% range.
Speaking of the way the image is cropped, there's no telling whether Lenovo's new bezel-less phone will have a notch. One thing that we can determine from the image, however, is that if there's a notch present, it won't be of the iPhone X variety, but rather something more akin to Essential Phone's and Huawei P20 Pro's narrower implementations.
Another thing that's left to the imagination is the bottom bezel, which could be as narrow as the side bezels, or a tad wider. Even Vivo's all-screen
Apex
phone, which uses a pop-up front-facing camera to eliminate the need of a notch, has a bit of a bottom bezel, with Vivo claiming that shaving it off to match the rest of the phone would be very,
very
expensive at this point. For a mass-produced device, at least.
So, with this in mind, it wouldn't be out of the question that the upcoming Lenovo flagship has a bit of a chin as well. The company could still minimize the notch—or eliminate it altogether—to work the screen-to-body ratio of the device to the coveted 95%. Whether it would use a mechanized selfie camera and an in-display fingerprint scanner like the Vivo Apex are things we'll have to wait to find out. Speaking of waiting, the new Lenovo phone is said to be slated for a June 14 unveiling.
Taking a closer look at the teaser image posted by Lenovo VP Chang Cheng, we can surmise that the phone will likely omit the current "notch" trend. Assuming that the clock widget is centered on the screen, then the colon dividing the hours and minutes would be dividing the screen vertically, smack-dab in the middle. If this were the case, then there would be no notch, no matter how small. Of course, the widget could be offset to the left, which would change things. But either way, based on the official teaser image, here's what Lenovo's upcoming all-screen could look like with and without a notch: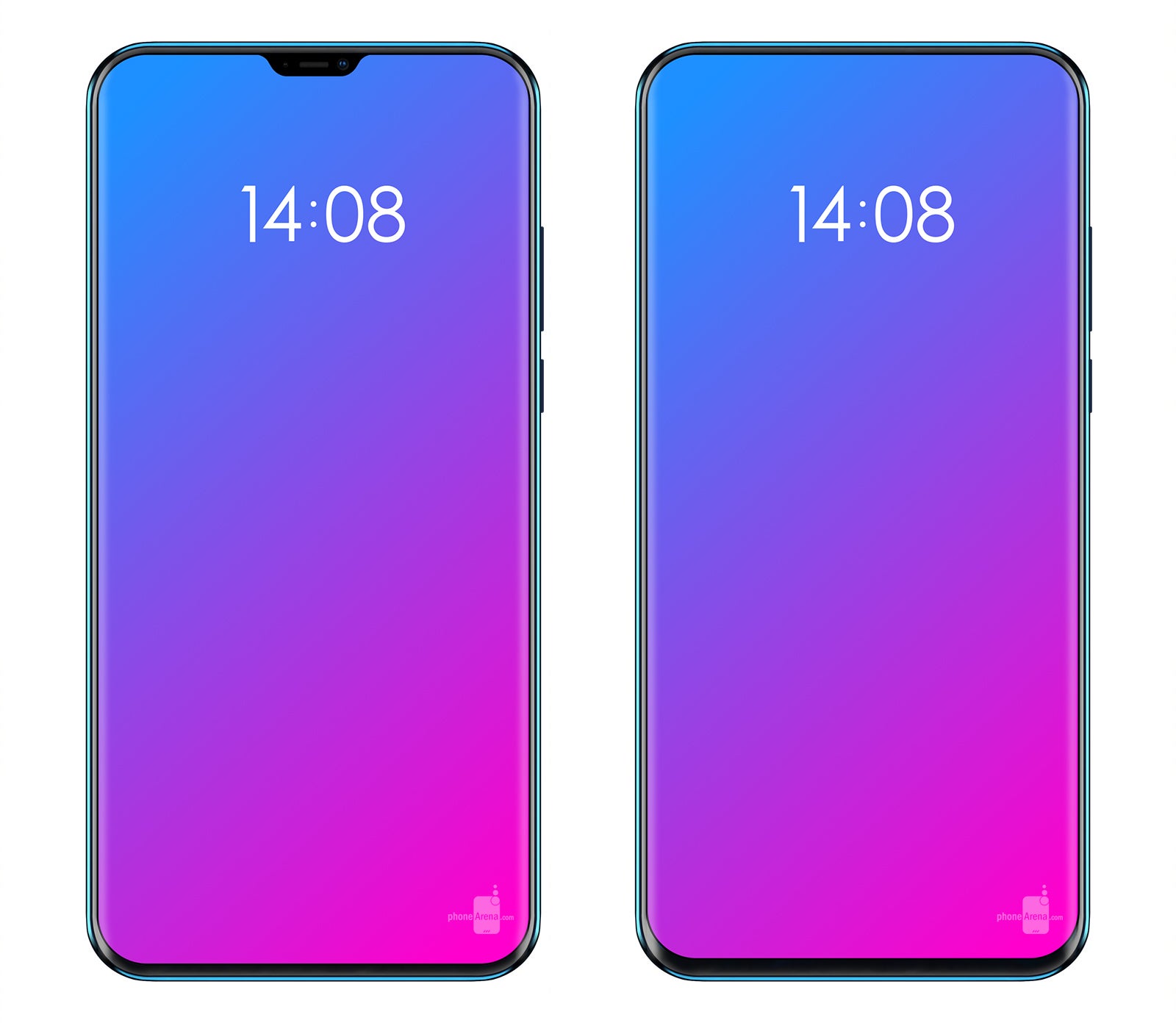 This is a mock-up based on an official teaser image by Lenovo. It may not be fully representative of the device's final design.