iPhone XS and XS Max deemed impressive in Consumer Reports testing, but Galaxy Note 9 is still king
28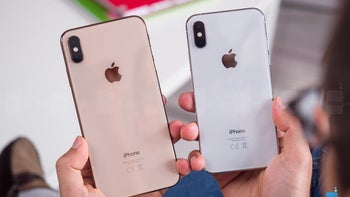 Are Apple's
iPhone XS and XS Max
the best mobile devices money can buy right now or does Samsung's
Galaxy Note 9
manage to beat them both in terms of real-life system speed, battery life, camera performance, and overall durability?

That's an almost impossible question to answer for reviewers without fear of bias accusations, and even nonprofit organization Consumer Reports found it tricky to separate the latest flagships from the top two smartphone manufacturers in the world.

Ultimately, while the consumer advocacy association discovered Apple made important progress in its in-depth, 100 percent impartial iPhone XS and XS Max testing, the two high-performing iOS handsets were edged out by the Note 9 for the world heavyweight title.

Unfortunately for Apple, device durability remains a major weakness, especially when pitted against Galaxy Note 9's resilience in brutal tumble tests. Still, the iPhone XS Max can be impressively tough, with one model withstanding 100 drops from different angles without breaking, but all in all, it's probably a good idea to buy a decent protective case.
Circling back to CR's battery life evaluation, it's worth pointing out that the results don't exactly align with those yielded by
our own benchmarks
, as well as others across the web, which is obviously a matter of methodology.

The robotic finger used by Consumer Reports found that both the iPhone XS and XS Max are considerably better than their now-discontinued forerunner at continuously browsing the internet, taking pictures, and making phone calls. On the not so bright side of things, charging times are still modest.

As far as cameras are concerned, independent testers were slightly more impressed by the clarity and resolution of the stills captured by the iPhone XS duo than those produced by the Galaxy Note 9 and S9+. These differences are naturally hard to notice, while Portrait mode upgrades over the iPhone X are described as "more evident."

All in all, Consumer Reports is certainly happy about Apple's tweaks in "all the right places", but the Note 9 (narrowly) retains its crown.