IFA 2018: what phones and wearables to expect at this year's tech show
5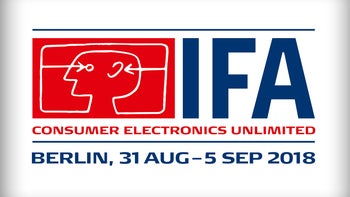 Annually held in Berlin, the Internationale Funkausstellung Berlin has nothing to do with funky music and is better known as IFA – it is one of the biggest and oldest consumer electronics trade fairs in the world. In fact, it is currently Europe's largest tech show, with hundreds of thousands of people pouring in each year to have a close look at the latest smartphones, gadgets, and home appliances.
The IFA 2018 tech show is set to kick off on August 31 this year, and most of the world's top smartphone brands will be present at the event, with product announcements and unveilings happening left and right. Many of the world's top tech brands – Samsung, LG, and Sony, among others – will use the opportunity to show off their latest gear, and we already have an idea what to expect seeing from them. Allow us to loop you in.
Samsung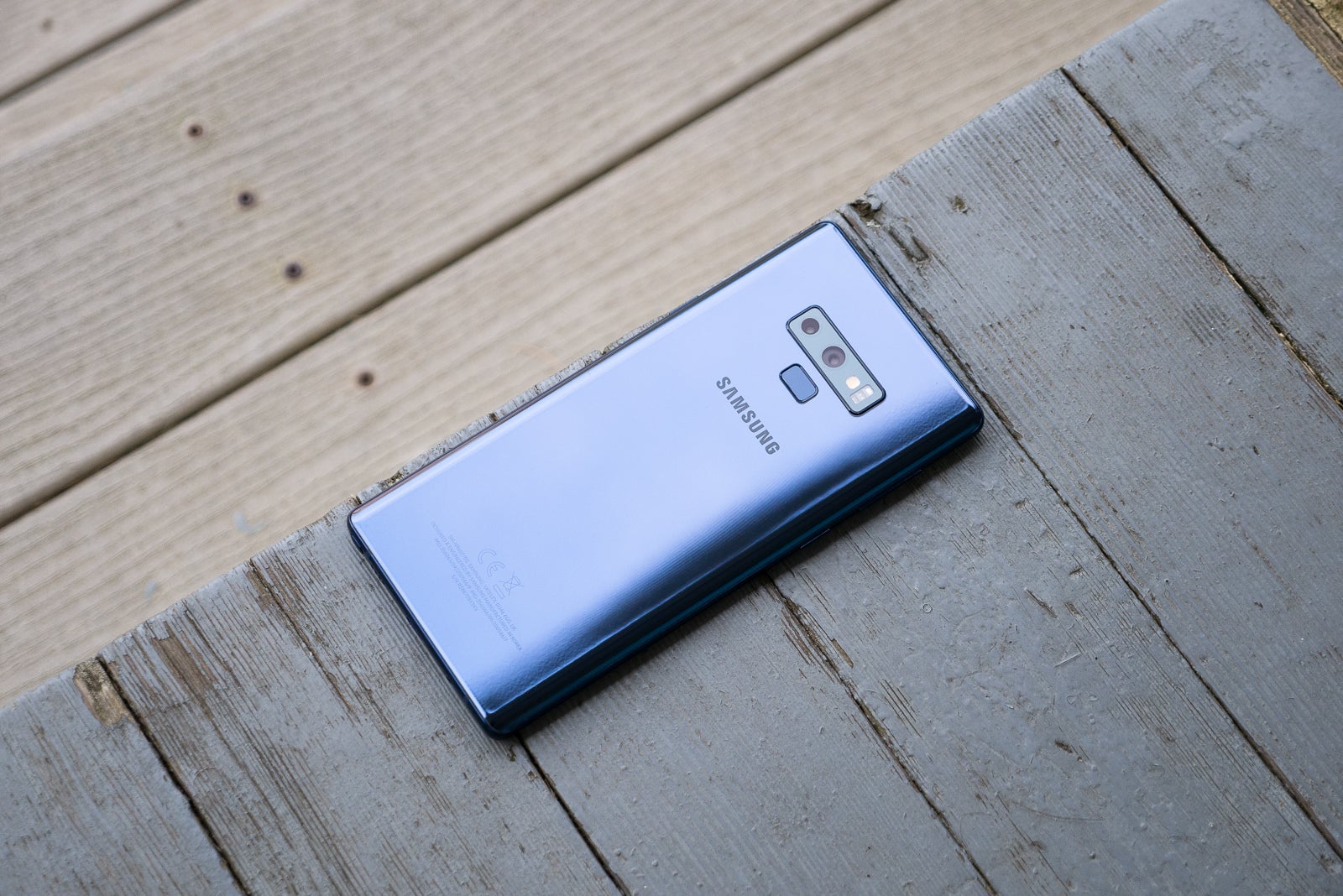 Samsung has already spilled the beans on the long-awaited Galaxy Watch (formerly known as the Gear S4), as well as on the Galaxy Tab S4. We were expecting our first glimpse at the two devices at IFA, but even with the early reveal, Samsung's new smartwatch and tablet will still enjoy some limelight at the Berlin show floor.

Samsung also recently trademarked the 'Galaxy Fit' name, which could indicate that a successor to the 2016 Gear Fit 2 is in the works. It would be a great surprise to see it at IFA, but we're not really holding our breaths, since there haven't been any meaningful leaks or reports to suggest that it is coming soon.
The Galaxy Home speaker, which was announced alongside the Note 9, and is Samsung's stab at the smart speaker game, will also likely get some show time at IFA.
Related stories:
HTC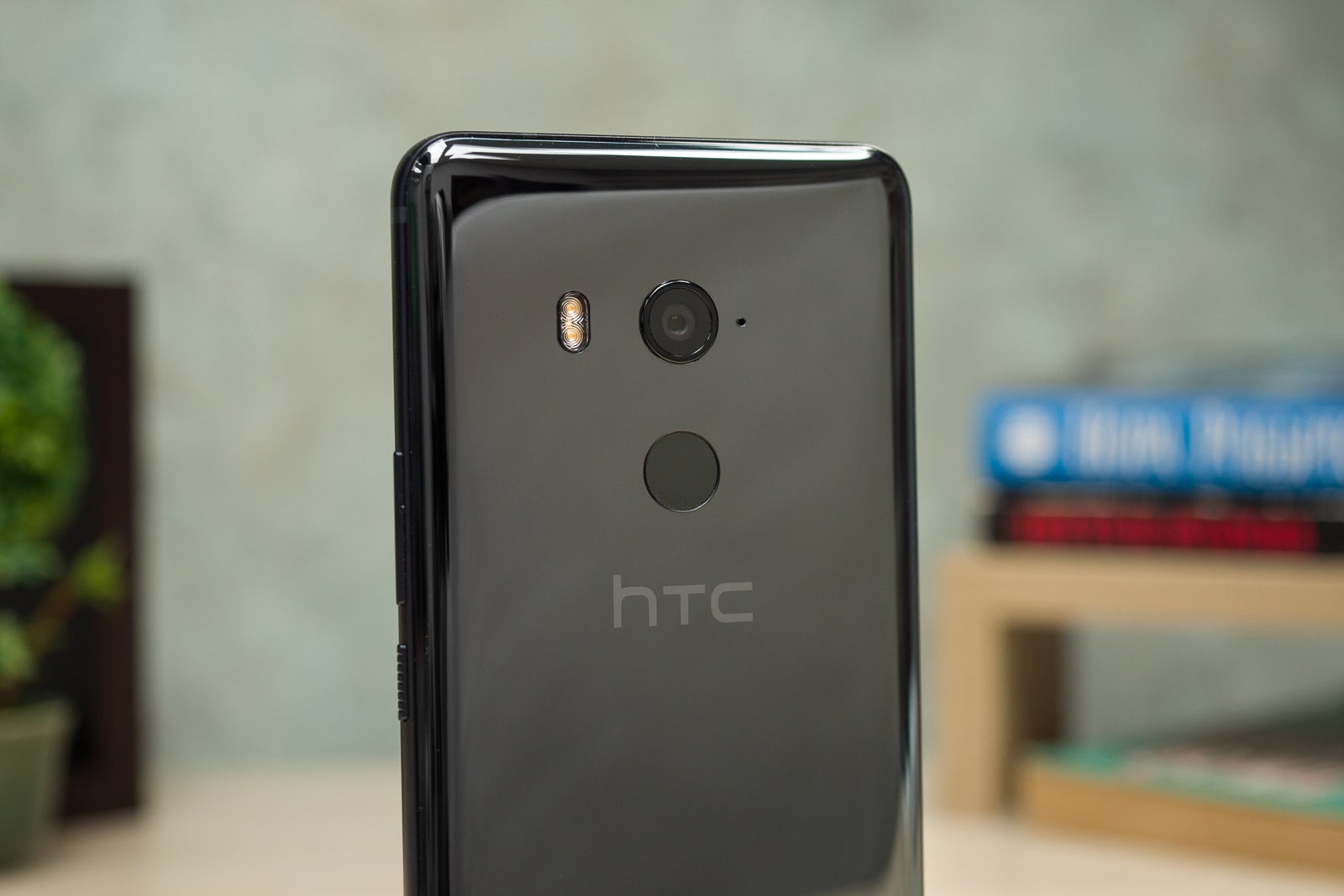 In good ol' HTC fashion, the company is ambiguously teasing "something U" for Berlin. This could be a hint at the HTC U12 Life, if recent rumors are any indication. This makes sense, as last year, the company unveiled the U11 Life as a mid-range alternative to the U11. We wouldn't be surprised if the company followed suit with the U12 Life this year.
Recent benchmark leaks suggest that the U12 Life will be powered by a Snapdragon 660 chipset and have 4GB of RAM under the hood. Earlier rumors said that the phone would be powered by a Snapdragon 636, so we have a bit of a discrepancy here. Would be interesting to see which one HTC ends up using in the final product. Aside from this, the U12 Life is said to sport a 6-inch, 18:9 display with a notch at the top.
LG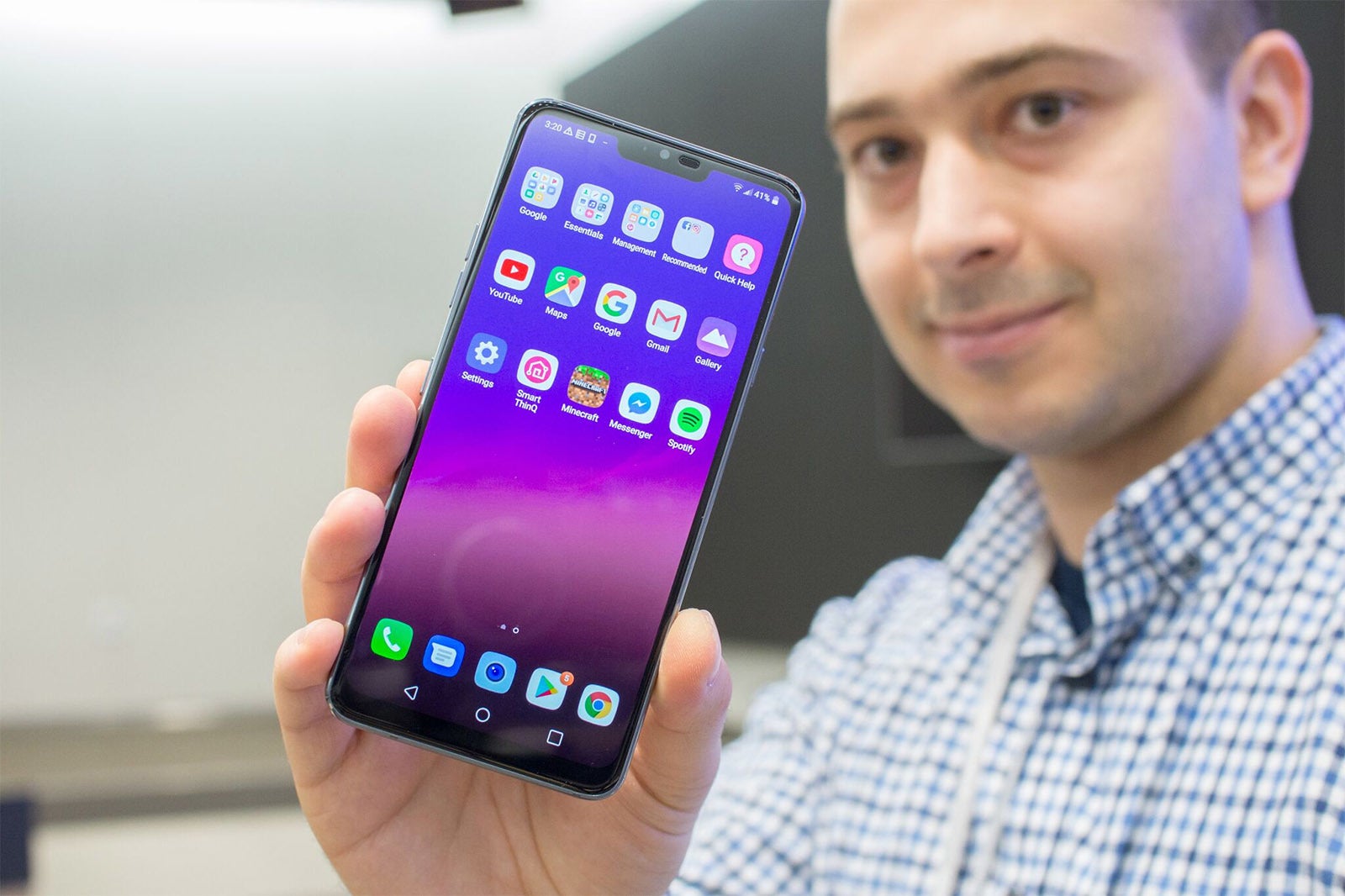 LG revealed the V30 at IFA last year, so there's a high chance that we'll see a successor at this year's tech show. Since the V30 has already seen an incremental update, in the form of the
LG V30S ThinQ
, we're likely getting the V40 at IFA. Or rather, the V40 ThinQ (pronounced thin-cue), since LG is now using this branding for pretty much all of its AI-enabled products.
Speaking of AI, LG also has a keynote lined up for the show, where the company will talk about its vision to incorporate artificial intelligence into most of its product lines. 'AI' is very much a buzzword right now, but there's a lot of interest regarding the tech's possible uses to improve user experience (among worries about how it could negatively affect privacy), so it's bound to be an interesting keynote.
Other than that, on the smartphone front, the
LG G7 One
— a more stripped down version of the G7 running pure Android — and the G7 Fit are expected to make an appearance at IFA. The G7 One is LG's first Android Phone and the company says it will be offered at an "exceptional price," though we don't have concrete figures right now. The G7 Fit is expected to be an even cheaper offering, that LG says is designed "to bridge the gap between mid-range and flagship models."
Recent reports suggest that LG may also reveal a new smartwatch at the show, dubbed
LG Watch Timepiece
, that will run Wear OS (née Android Wear) and have actual, mechanical watch hands. It could be a part of the first wave of smartwatches that will use Qualcomm's new
Snapdragon 3100
wearable chipset. According to Qualcomm, Google and
"several partners"
are working together to release products that showcase both the new hardware, and the revamped Android for smartwatches.
Related stories:
Sony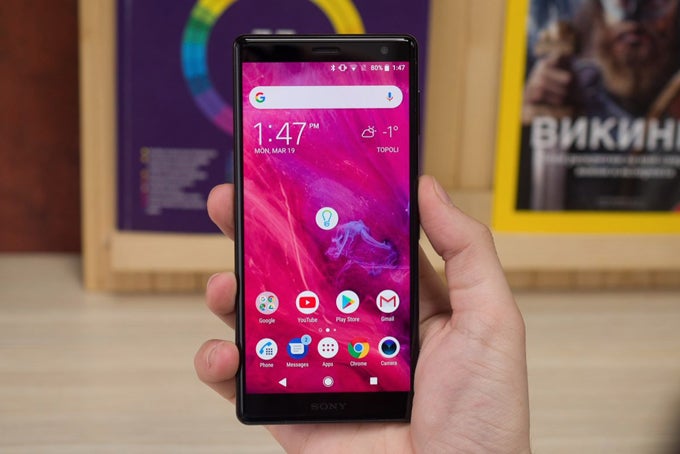 Sony is one of the companies that like to dedicate a healthy amount of time for smartphone announcements at IFA, and this year won't be an exception. Following recent leaks about the
Xperia XZ3
and XZ3 Premium, Sony has now confirmed that it will be holding its IFA 2018 press conference on August 30 at 1 PM local time.
Sony is expected to announce its next-generation Xperia XZ3 which once again looks set to feature an 18:9 display and a more rounded glass build. However, unlike the current Xperia XZ2, the new offering may ship with a total of
four cameras
– two cameras on the rear, much like the
XZ2 Premium
, and a further two up front for improved selfies. On the specs side of things, Qualcomm's Snapdragon 845 should be expected alongside 6GB of RAM and 128GB of storage, in addition to the 3240mAh battery that has previously been rumored. Lastly, backing all of this up should be
Android 9.0 P
straight out of the box.
Sony is also probably hard at work on the
Xperia XZ3 Premium
, although it seems unlikely this will make an official appearance at IFA. After all, the current XZ2 Premium only made its debut back in April, so it seems more plausible that a successor will be unveiled sometime in October or November, coinciding with the brand's usual six-month upgrade cycle. The Xperia XA3 also received certification in Europe recently, which means it may show up at Berlin.
Related stories:
Huawei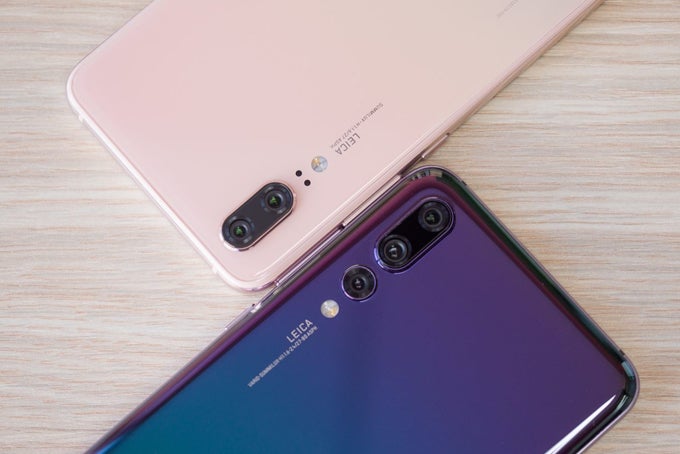 Huawei could unveil a successor to last year's excellent Mate 10 Pro at IFA 2018. Either dubbed the Mate 11 Pro or
Mate 20 Pro
, the phablet is rumored to sport a huge, 6.9-inch, Samsung-made OLED display and monstrous specs to boot. The problem is, the Mate 10 Pro wasn't announced at IFA last year, but was instead shown off at a separate event after the tech show. So, even if we don't see Huawei's latest flagship phablet at IFA, we may very well have our first glimpse shortly thereafter.
The Chinese telecommunications giant is also said to have a new P20 Pro color option under wraps, with a richer rainbow of colors combining black, turquoise, purple, and blue. If you're a fan of the "gradient" approach, but perhaps don't want to stand out so much, odds are you'll be interested in yet another Huawei P20 Pro model, described as significantly more "subtler and more understated" by people who've been offered a sneak peek at what's coming.
On the wearables front, Huawei is rumored to be working on a sequel to its 2017 smartwatch. Dubbed the Huawei Watch 2 2018, the new device won't be a huge departure from last year's model. Featuring mostly unchanged design and similar specs, the biggest new addition to it will reportedly be the introduction of eSIM support. Pricing is expected to remain on par with last year's offering from Huawei.
Related stories:
Motorola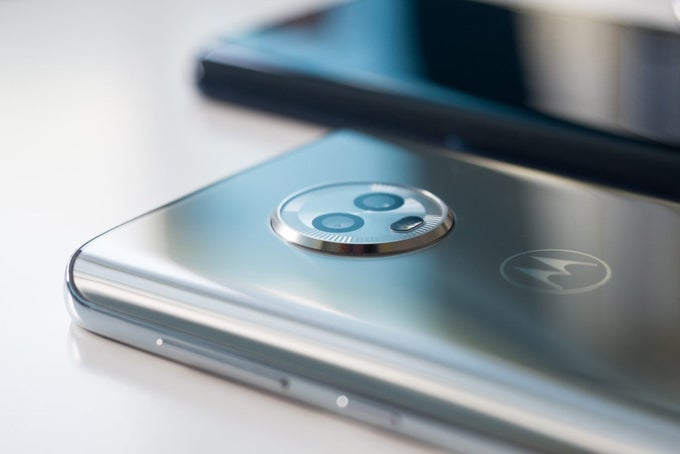 Seemingly out of nowhere, rumors of an upcoming Motorola One Power handset emerged back in May, supported with hard evidence of the phone's existence in subsequent weeks, with it even passing TENAA – China's equivalent of the FCC. It is getting closer to release, but we don't know yet if it will be making the IFA show floor.

We're not expecting many surprises from Motorola, as last year's IFA showcase consisted of the rather underwhelming, but mid-range
Moto X4
. There are currently no reports suggesting otherwise, so we could see an X4 successor, possibly called the X5, or possibly something from the G or E series. There's also chance we'll have a glimpse at the P20 Pro- and iPhone X-inspired
Motorola P30
.
Nokia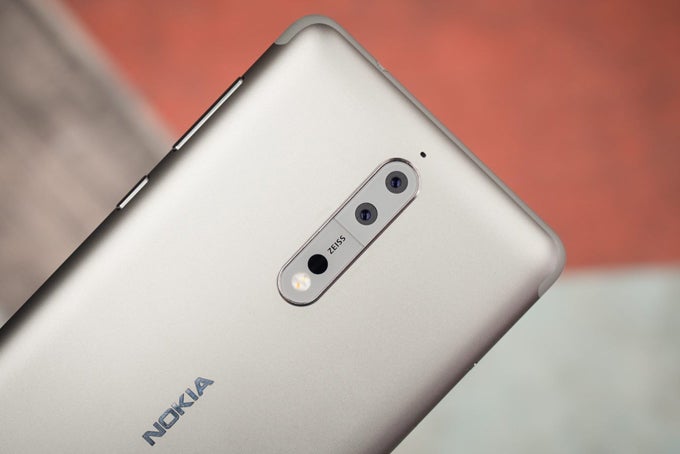 Earlier this year, HMD announced the Nokia 6X and Nokia 5X, which initially debuted on the Chinese market, but will be making their way to the rest of the world under the Nokia 6.1 Plus and Nokia 5.1 Plus names later in the year. Both are mid-range and don't offer anything exciting as far as hardware goes, but they have tall displays (with notches on top), relatively premium build quality, and are quite affordable. Not to mention the near-stock Android running on both and the regular updates. We're expecting to the Nokia 6X and Nokia 5X to be shown off at IFA.
According to recent reports, HMD Global may be working on a Nokia-branded Android flagship dubbed the A1 Plus. The handset is rumored to pack a Snapdragon 845, an LG-made OLED screen, and an in-display fingerprint reader. Rumors are also suggesting a triple-lens, Carl Zeiss-branded camera setup similar to that of the Huawei P20 Pro.
Fans of the Nokia have been drumming up the
real
comeback of the brand for quite a while now — that is, with a big flagship that competes directly with Galaxies and iPhones — so we wouldn't get our hopes too high that we'll see it at IFA, though there's a slim chance we get something exciting from HMD Global.
BlackBerry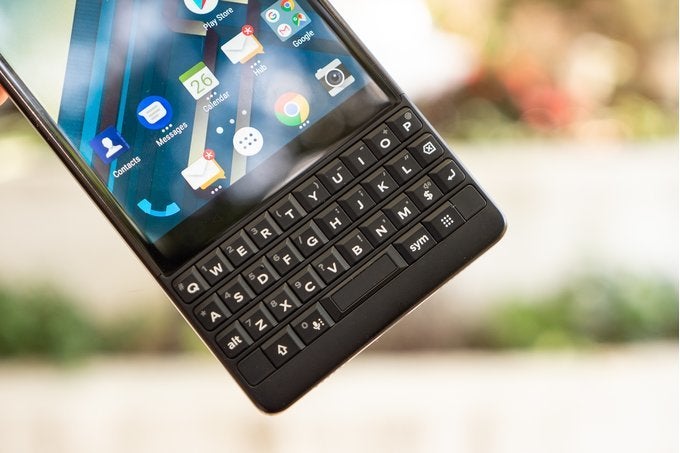 Due to the somewhat higher price tag of this year's BlackBerry KEY2, TCL is reportedly looking to release a cheaper, lite version of the device. And, while this model was expected to be called the KEY2 Lite upon launch, the latest FCC certification has revealed a slightly different name.
Seemingly a shortened version of KEY2 Lite Edition, the next BlackBerry smartphone looks set to be known as the KEY2 LE. Currently, while no concrete information has been shared with regards to what will differentiate the models, different storage configurations seems to be the most probable scenario. In any case, aside from this, the overall spec sheet is expected to remain largely the same. This means each model should come equipped with a 2,900mAh battery and Android 8.1 Oreo straight out of the box. Moreover, despite the lower price tag, the Snapdragon 660 that is featured inside the regular model is also expected to power the LE variant.
Currently, it's unclear how the BlackBerry KEY2 LE will be priced upon launch, although the smartphone will most likely become official at this year's IFA event in Berlin late next month. This will be followed by a release in September, where consumers should be able to pick the device up in either Red, Blue, or Copper.
Asus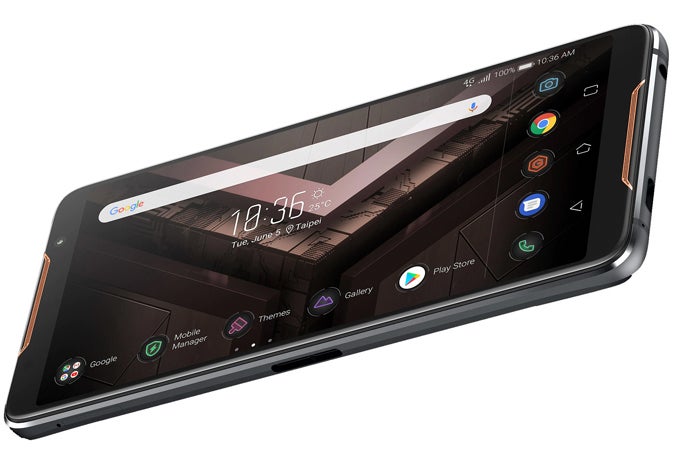 In early June, Asus
unveiled its gaming-oriented
ROG Phone
, but didn't provide us with a concrete launch window for the phone. We are expecting the ROG Phone to make a show at IFA, as it is a genuinely interesting piece of tech. Equipped with a Qualcomm Snapdragon 845 CPU clocked at 2.96 GHz, 8 GB of RAM, and a rather generous 4,000 mAh battery, the ROG Phone is every gamer's dream smartphone. It also looks the part – as in, it looks like something that could fit in a special slot in a giant robot from the future... or something. But that's a look we've come to expect (and some of us, love) from gaming-focused devices.
---
We will be updating this list as more information becomes available in the weeks leading up to IFA 2018. Don't forget to tune in when the show kicks off, as we will be at the show floor in Berlin, covering the latest in consumer tech.