iPhone battery struggles continue even after Apple's patch, for some - it's even worse
99+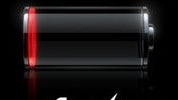 The
first iOS 5 update
bumping the version to 5.0.1. has been rolled out by Apple, supposedly
patching an unnamed problem affecting battery life
on iPhones running the latest iteration of the company's platform. Yet, that's only on paper - Apple Support forums are buzzing with users complaining of the battery-gate issue persisting and for some it's gotten even worse. Sadly, even some previously unaffected users are now getting hit with quickly dying battery after the update.
Here's what someone going by geezerdave had to say:
"5.0.1 is a bust! I was one of the lucky ones getting two days out of a charge, albeit with a lot shut off. After updating I am seeing my power drain at a much quicker rate. Nice."
Another user known as coloradoappleuser added:
"Same here. Updated about 1.5 hours ago, battery has drained 20% since then with no usage! This is awful!"
The battery-gate thread on Apple's Support forums is nearing 300 pages worth of posts, which just confirm our initiall poll where the majority of you confirmed that the
battery problem is real
. Other users have also found that after updating they can't download applications OTA.
Have you upgraded yet and are you going to now that you know that battery life might get even worse afterwards? And for those of you who have already update - what's your experience? We'd love to hear from you in the comments below as we stay tuned for more clarifications from Apple. It seems that we'll need them.