Apple sends out its first OTA update for iOS 5.0.1-it's to fix the battery and more
19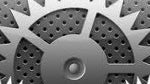 While it is not exactly like Pinocchio signing "
There are no strings on me
", it must have been somewhat of a relief for iOS 5 users to receive their first OTA update and not have to plug in that unwieldy USB plug. The update actually brings iOS 5.0.1 to the
Apple iPhone 3GS
,
Apple iPhone 4
and
Apple iPhone 4S
as well as
both versions of the Apple iPad
and the 3rd and 4th generations of the Apple iPod touch.
The most important part of the update for many is the
removal of bugs that affect the battery life
on certain devices,
including the Apple iPhone 4S
. Other changes include the addition of multitasking gestures for the original Apple iPad and the elimination of bugs for Documents in the Cloud. And for those Australian iPhone users whose phone doesn't understand them, this update should fix that problem as well.
To get the update, Apple iPhone, iPad and iPod users should go into
Settings
, click on
General
and then click on
Software Update
. The device will then ironically tell you to plug in to a power adapter. While the update says it can take an hour to download, Apple iPhone 4S users on Wi-Fi have been able to install the update in 5 minutes.
After you've completed the update, let us know how easy it went for you and what you think of iOS 5.0.1 by commenting in the box below!
source:
LATimes

Apple's first OTA update has been sent out