Poll results: Apple iPhone 4S battery-gate: Is it real?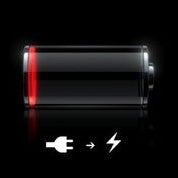 The
Apple iPhone 4S
is clearly the best selling iPhone so far, but just like last year's iPhone 4 launch, it didn't go without its share of issues. For the iPhone 4, the biggest problem was the antenna-gate scandal. The root of the problem was in the positioning of the antenna in the device, so that it could easily be muted by a user holding the device not the "right way."
This year, shortly after the iPhone 4S launched we seem to have
not one, but two problems
. The first one is the fact that on many handsets, the screen comes with an unnatural,
yellow tint
with the difference in quality visible and even more so when you look at the screen from an angle.
The second one is what we asked you about in our survey on Monday and it's all about a significantly decreased battery life on the iPhone 4S and also on other devices after the update to iOS 5. Sadly, it seems that the majority of you have experienced the same issue. 480 of you, or 46% of iPhone owners surveyed, said that they experienced the same problem on their iPhone 4S. Another, 223 or 21.5%, voted they had battery troubles on their iPhone 4/3GS after an update to iOS 5.
Overall, that means we have a total of 67.5%,
more than two thirds of all iPhone users, reporting this problem
. The remaining third of the users didn't experience the same issue. Those results should definitely ring an alarm over at Apple as the issue definitely needs to be addressed.
So far, various users at the Apple Discussions forums have reached different solutions for themselves, but for some the issue remains unresolved. The range of solutions goes from resetting network settings, looking for corrupted music files which might clutter iCloud communication or even restoring to default settings via iTunes. So far these are the suggestions, but we thank you for participating and be sure that we'll keep you posted about a solution as soon as we get more information on this.