iOS 9 Review: here's all you should be excited about
61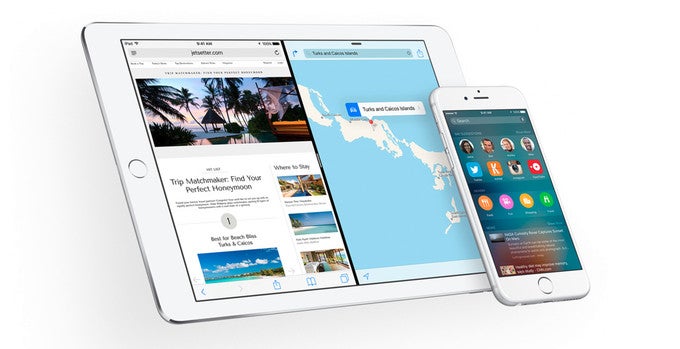 Those of you who've been around iPhones for a while may still hold fond memories of iPhone OS – the granddaddy of Apple's iOS operating system. Sure, at first it didn't have multitasking, it didn't have Copy and Paste functionality, and you couldn't even set a home screen wallpaper, but it was loved for its unparalleled ease of use. Needless to say,
Apple's mobile OS has evolved drastically since then
, but it is still based on the core principle of keeping things simple and intuitive. And this is surely one of the reasons why iPhones' user satisfaction ratings are off the charts.
Fast-forward to present day, and we're only minutes away from
the release of iOS 9
– the latest and greatest version of iOS, announced all the way back in June of this year. But since patience is something we don't have a lot of, we already have a Gold Master build of iOS 9 up and running on our iPhone 6. In fact, we've been fiddling with it for several days now, and we have a thing or two to say about the new OS.
It's all so familiar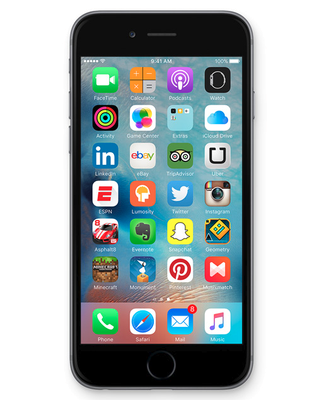 After installing iOS 9 on our iPhone 6, we were greeted by the familiar lock and home screens. Nothing seemed to have changed – the camera shortcut, the clock, the Control Center and Notification Center were still in their usual spots. But upon closer inspection, and a side-by-side comparison against an iOS 8.4 device, we noticed a subtle change in the font being used. iOS 9 uses San Francisco as its default UI font, which is a departure from Helvetica Neue.
Is this a big deal? No, we wouldn't say so. As we implied already, the difference between the two typefaces is barely noticeable. Opinions as to which one of the two looks better are mixed among us here at the office – some do find San Francisco a tad clearer, some favor the look of the good ol' Helvetica. Other's can't see a difference in legibility at all. But in any case, text in iOS 9 is still easy to read even at small sizes, and those who need to, still have the freedom to boost its size from the iOS settings menu.
While iOS 9 does not add much in terms of customization options, it does bring along a cache of new still wallpapers, designed specifically for the screens of iOS devices. Furthermore, the range of dynamic wallpapers has been expanded, and you may take a peek at the additions
right here
. And if that's not enough, users are given the freedom to turn a
Live Photo
into a dynamic wallpaper. Alas, we don't see the new dynamic wallpapers on our iPhone 6, which leads us to believe that they're a feature reserved for iPhone 6s and 6s Plus users only. We didn't get any support for Live Photos either. Anyway, here's a quick look at iOS 9. Looks a lot like iOS 8, doesn't it?
Spotlight Search and suggestions have gained a level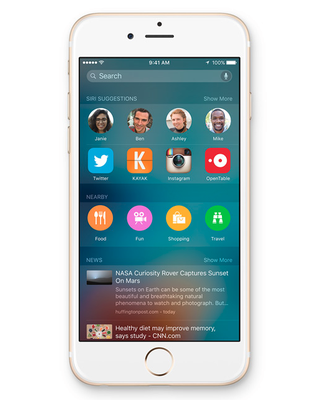 Soon after you switch to iOS 9, you'll notice that Spotlight Search has been treated to an upgrade. As usual, a swipe-down gesture brings forth the search bar, and now, app suggestions appear underneath it as well. These are apps you have installed and use frequently, which makes the app suggestion feature quite handy. Suggestions are also picked based on your location and the time of the day, among other factors. For example, if you have a favorite game to play in the evening, it will be listed there at the right time. If you plug in your headphones, the Music app will be among the top suggestions.
Speaking of Search, it now has the capability of digging through your third-party apps. For instance, if you're looking for a great cooking recipe for pizza, relevant results will be displayed from within cooking apps you have installed on your device. Better yet, the search result shown is deep-linked to the recipe; tapping it won't simply launch the respective app, it will take you straight to the recipe's page. And if you wish to go back to your search results, there's a back button in the upper left corner. The thing about searching through third-party apps, however, is that it won't be available in any app. A developer will have to allow their app's content to be indexed first before it would start appearing in search results.
What's also new is the Search window positioned to the left of your left-most home screen. On one hand, it feels redundant having it alongside Spotlight search as they both do mostly the same thing. On the other hand, the new Search window also has the ability to display recommendations for things like nearby restaurants and coffee shops. It will also pull news headlines from the web on topics that interest you. All in all, it is neat having these new recommendations built into iOS, although we do have to mention that they're only available in 15 major markets.
Siri is now smarter, aware of content and location
Siri has been a useful iOS feature ever since her introduction, and with iOS 9, the list of actions you can perform with her help has grown even further. She's now aware of the content you're viewing, which comes in handy when setting reminders. For example, if you're viewing a web page, a message or an email, a command like "remind me of this in the evening" will set a reminder based on the viewed content. She's location-aware, too. If you ask of her to remind you to wash the dishes when you get home, that's what she'll do. Time and location awareness can be also useful when searching for content. In particular, you may say "show me the photos I took in Italy last year". Of course, search results from both your local and iCloud libraries are displayed.
Speaking of Siri, the "Hey, Siri" command can now launch the virtual assistant even when your iPhone is in stand-by. But there's a catch – only the iPhone 6s, the iPhone 6s Plus, and the iPad Pro can constantly listen for the voice trigger. On older models, "Hey, Siri" works in stand-by only if the device is plugged into a charger.

But, as Apple puts it, the best assistant is a proactive assistant. It should be able to anticipate your needs and act accordingly. And so, with iOS 9, you'll get to enjoy this kind of assistance from Siri and the operating system. If you launch the same app every morning – the one with your exercise routine or the one you stream music from, for instance – a shortcut for that app will pop up in your lock screen's corner. Another example of iOS' proactive abilities is that OpenTable invitations you get via email can automatically be added to your Calendar. And if you're getting a call from a number that isn't in your contacts, iOS will check your email in search of that number and a name that might be associated with it.
News – a place to catch up on the latest headlines
News is an Apple app that makes its debut with iOS 9. It is exactly what its name implies – a place to catch up on the latest headlines and to read articles on stuff that matters to you most. Setting up News is a quick and straightforward process. In a nutshell, you're only asked to pick publications and topics that you wish to follow. You may edit your preferences at a later time if you choose to. What you may not do, on the other hand, is add publications that Apple has not partnered up with.
All in all, News is shaping up as a neat app. Once in your personalized feed, you're presented with headlines in a chronological order, along with a summary and an illustrative image for most of them. When you open an article, it is laid out an easy-to-read manner, with images to go along with most stories. You can bookmark articles, add them to your notes or reading list, or share them with your buddies.
However, News isn't quite perfect yet. We ran across formatting issues on a couple of occasions, and with one particular media, there were huge blank areas where videos were supposed to be present. Although these imperfections could have been caused by the way the publishers' content was formatted, we can't be sure. In any case, these seem to be glitches resolvable by a simple patch.
At this time, News is only available in the United States, the United Kingdom, and Australia, and English is the only supported language. Oh, and the app contains iAds, albeit on rare occasions.
Notes, now with doodles
A long-time iOS user would be well familiar with the stock Notes app in iOS 9. But it has been treated to a nice upgrade, so we thought we'd dedicate a section to it as well. What we really like about it is that we can now easily add checklists and finger-drawn sketches to any given note. The added formatting button is also welcome. And no less importantly, we can now turn content from other apps into a note. This works for web pages, messages, photos, locations on Apple Maps, and pretty much anything that you can interact with via the iOS share sheet.
Apple Maps adds transit routes in major cities
There's a lot to like about iOS, but there are also areas where the platform is still catching up to its competitors. Adding public transit routes to Apple Maps is an example of the latter. It is a welcome addition, of course, and a well executed one. Buses, trains, subways, and ferries are all supported. Routes are color-coded and clearly labeled. Directions are laid out step by step, with time estimates for the portions of the route. Station entrances and exits are shown on the map once you zoom in close enough. But there's a lot of ground that Apple Maps has yet to cover, as transit is only available in select major cities at this point.
Transit aside, Apple Maps has had its searching capabilities expanded. You can now easily find places by type around you as they can be grouped right from within your search results. Once you find a place you're interested in, it will show whether or not Apple Pay is available at the venue.