HTC U11 and U12+ owners may have to wait another 2 to 3 months for stable Android Pie updates
11
Poor software support is probably
not the only reason
why HTC's smartphone business is...
essentially fading away
, but the manner in which the company has been handling major Android updates in the last couple of years or so pretty much shatters any customer retention hopes this once-mighty handset maker may be holding on to.
With the over-the-air rollout abruptly halted, we were left guessing how HTC's Android Pie delivery schedule would be affected. Thanks to the company's Japanese arm, we might have an answer today, and it's... not the one you want to hear. On Twitter,
HTC Japan is saying
efforts are being made to update the regional versions of the U11 and U12+ to Android P "within 2 to 3 months."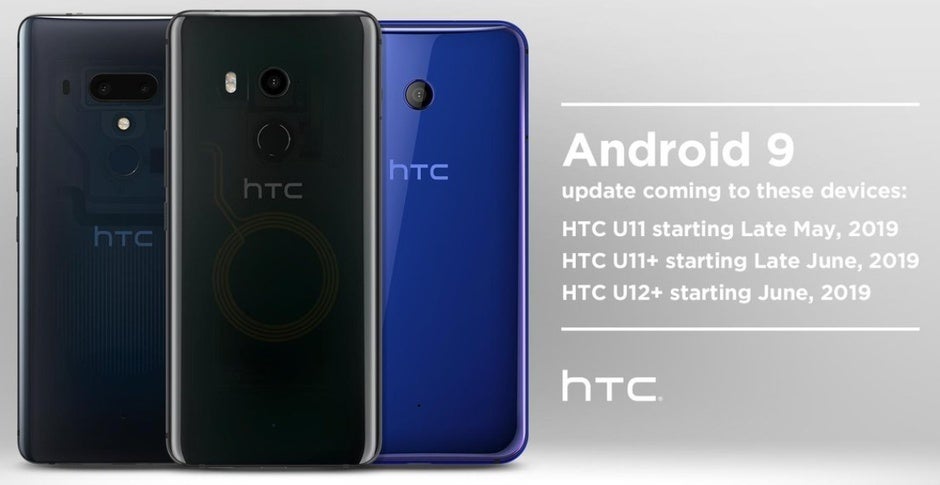 HTC's original Android Pie release schedule is pretty much ruined now
That basically means these two not-so-old, not-so-bad devices, the latter of which saw daylight last year
powered by a Snapdragon 845 processor
, could end up making the official, stable move from Android Oreo to Pie
after
OS version Q is released
, at least for Google-made Pixels. That's not only unacceptable and disappointing, it's outright laughable, but if the alternative is to install updates today that render phones unusable, it looks like you'll just have to wait an additional two to three months.
Of course, there's a chance the HTC U11 and U12 Plus will score the update a little earlier in other markets, but we wouldn't be too optimistic. Clearly, the company won't be able to meet its self-imposed deadlines.
Recommended Stories