Google's Android security chief: We're just as secure as our competition is
28
Since last May, David Kleidermacher has been Google's security chief in charge of keeping Android, Google Play and the Chrome operating system secure. With today's release of Google's annual security report, Kleidermacher says that Android is just as secure as its competition. While Android's top cop might have been playing coy for the media, it was obvious that he was talking about iOS.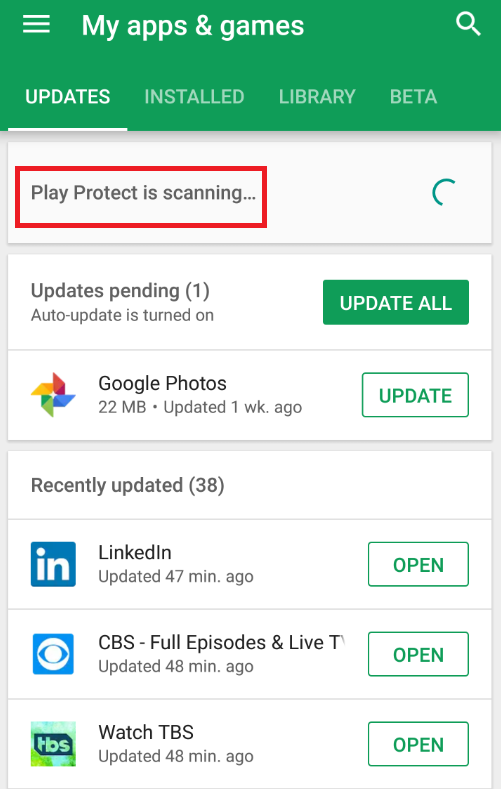 Google Play Protect scans for harmful applications
According to the newly issued report, "Android security made a significant leap forward in 2017 and many of our protections now lead the industry." In this era of alternative facts and fake news, you might not feel that you can trust something said directly from the horse's mouth. Anticipating this, Google points out that even third-party data reveals the strides made by Google in the area of security.
Of course, making an Android phone secure does require the user to use some common sense. For example, Google says that Android devices that download apps only from the Google Play Store are 9 times less likely to install a Potentially Harmful Application (PHA) than a device that sideloads apps. In addition, Android powered devices that have Google Play services installed are guarded by Google Play Protect, which is a scanning system used to find PHAs on the device itself, in data and embedded inside apps. With this technology, you can also find a lost Android device, have protection from "deceptive websites," and take advantage of "systems that detect and remove PHAs."
Google says that the annual probability of downloading a PHA from Google Play was cut in half from 2016's .04% to last year's .02%. This means that for Android users, the odds of downloading a PHA from Google Play are smaller than the odds of an asteroid hitting the earth. Last year, Google says that daily scanning from Google Play Protect helped remove 39 million PHAs from approximately 1 million devices.
"Google works closely with our device manufacturing, SoC, and carrier partners to bring the best of Android security to all devices. On top of that, the breadth and depth of Android's ecosystem—with over 60,000 different device models—makes exploitation harder by limiting the impact of a mobile vulnerability and making it more complex to develop successful attacks. We provide compatibility resources, such as a detailed series of security requirements and a testing framework to ensure support across the diverse device ecosystem. In 2017, we also extended our security checks to proactively identify and remove preinstalled PHAs on Android devices."-Google
source:
Google
(PDF)