The Google Pixel Fold may sport a Tensor processor and the Pixel 6 camera
4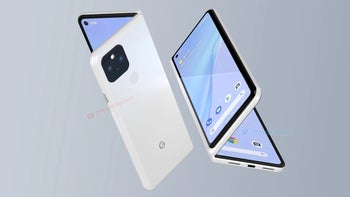 Yesterday, a
code string in the new Google Camera app
in
Android 12 beta 4
hinted at a 50MP Samsung camera that may serve as the main shooter of the upcoming
Pixel 6
and Pixel 6 Pro phones.
When the developer parsed the same code, Samsung Exynos 5G modem references appeared for no less than four upcoming device from Google: "
Oriole, Raven, Passport, "Slider" are 4 out of 5 devices that have a modem referenced as "g5123b
," tweeted
cstark27
, a GCam modder.
Does the modem choice mean it will also have a
Google Tensor
chipset inside, like the Pixel 6 series? And, more importantly, could it have
the Pixel 6 camera set
that Tensor was designed to manage? Could the Pixel Fold have the
Z Fold 3
beat in the camera department then? All pressing questions which will remain a mystery before the first credible leaks from the Google labs and conveyor belts.