Here's when the Google Pixel 5 & Pixel 4a (5G) could be announced
6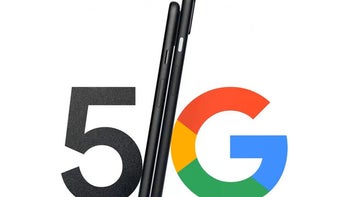 The Google Pixel 5 (left) and Pixel 4a 5G (right)
UPDATE:
Jon Prosser
has now provided new information about the Pixel 5 and Pixel 4a (5G) announcement dates. The updated story continues below:
###
Earlier this month, Google officially confirmed its plans to release the flagship Pixel 5 this fall alongside the $499 Pixel 4a (5G). The company chose not to reveal their announcement date, but it seems Google France may have done so anyway.
Expect the Pixel 5 & Pixel 4a (5G) in late September!
As spotted by a
9To5Google
reader, the official Pixel 4a announcement press release from Google France made mention of the
Pixel 5
and Pixel 4a (5G) pre-order date in the section that teased both devices.
The reference has since been removed, unsurprisingly, but
Google Cache
shows that October 8 was listed as the Pixel 5 and Pixel 4a (5G) pre-order date. Google typically starts pre-orders immediately after an event, yet this year it could switch strategy.
Jon Prosser says the Pixel 5 and Pixel 4a (5G) are on track for an announcement on Wednesday, September 30. That's over a week before the Google France blog post said pre-orders would start.
Google's Pixel 5 will be available to purchase in black and green at launch, according to Prosser, whereas the Pixel 4a (5G) will initially be limited to black. A white version of the latter is planned for release in October, however.

Google Translate version of Google France blog post
The dates fall in line with the usual flagship Google Pixel launch timeline and suggest the company has managed to avoid severe delays with its next-gen devices despite the pandemic.
Google Pixel 4a (5G): What to expect
The
Google
Pixel 4a (5G) will sit directly between the standard Pixel 4a and the flagship Pixel 5 in terms of both pricing and features. The $499 smartphone looks set to feature a 6.1-inch OLED display complete with a punch hole and slim bezels.
It will retain the plastic construction and square camera module of the basic Pixel 4a but reportedly integrate a more advanced dual-camera system. Exact details are yet to be revealed, although history suggests it could feature the 12-megapixel main sensor and 16-megapixel telephoto shooter included on the flagship Pixel 4.
Sitting on the inside of the smartphone looks set to be the Qualcomm Snapdragon 765G. The latter is one step down from a flagship processor and one step up from the Snapdragon 730G used inside the cheaper Pixel 4a, meaning it should still provide a very smooth software experience.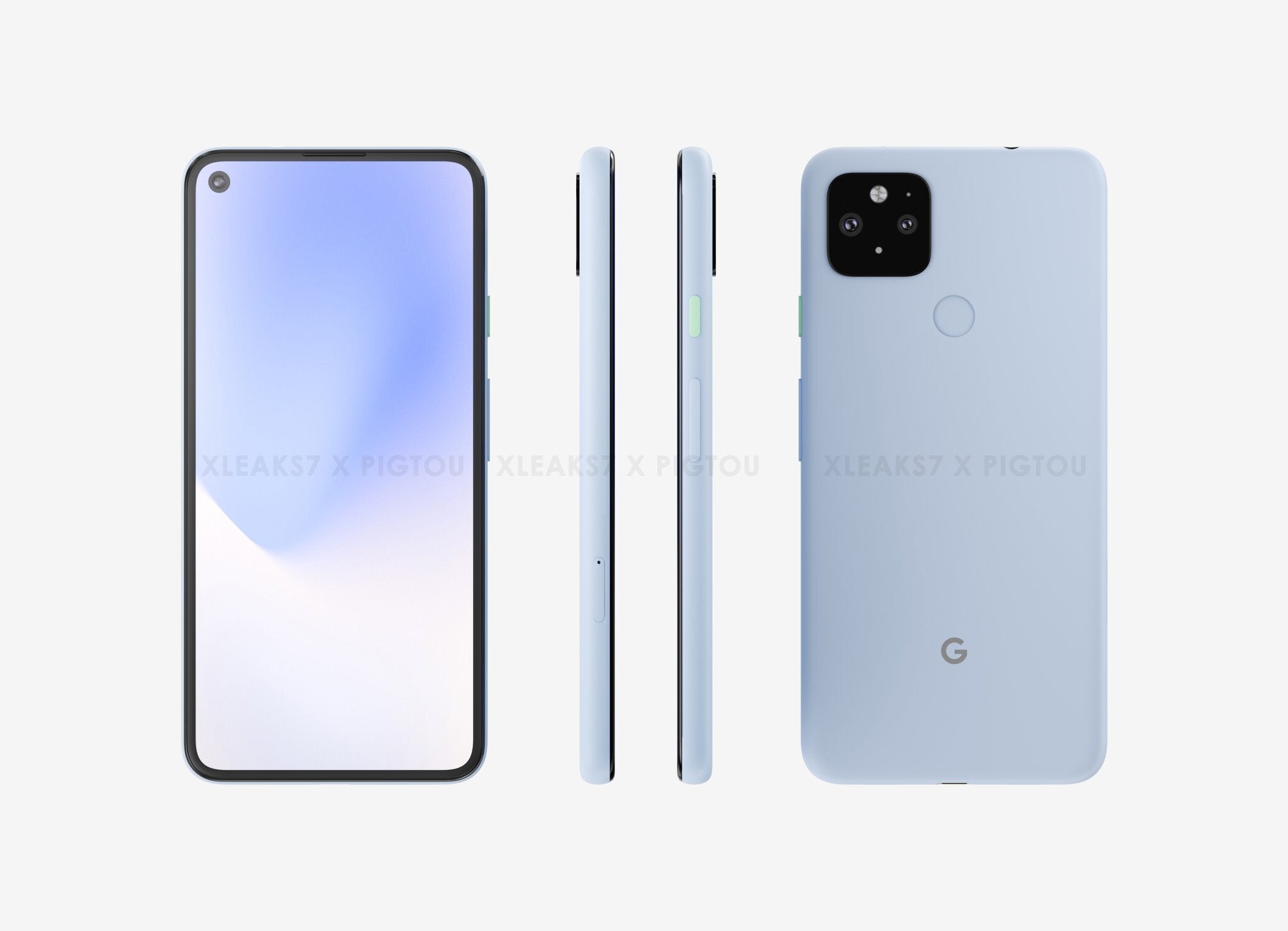 Google Pixel 4a (5G) CAD-based render
That will likely be coupled with 6GB of RAM and 128GB of internal storage as standard. Unfortunately, whether other storage configurations are planned for release remains to be seen.
Google Pixel 5: What to expect
The Google Pixel 5, unlike previous flagship Pixel lineups, will only be made available to purchase in one size. That model looks set to feature a very compact 5.8-inch display that shouldn't make it any bigger than the Pixel 4a.
But unlike the Pixel 4a models, the official Google marketing images show that it will boast a more premium construction that likely involves an aluminum frame and a glass panel on the back. A camera module similar to the one found on the Pixel 4a (5G) is expected too, but Google will most likely use upgraded camera sensors to better compete in the crowded flagship space.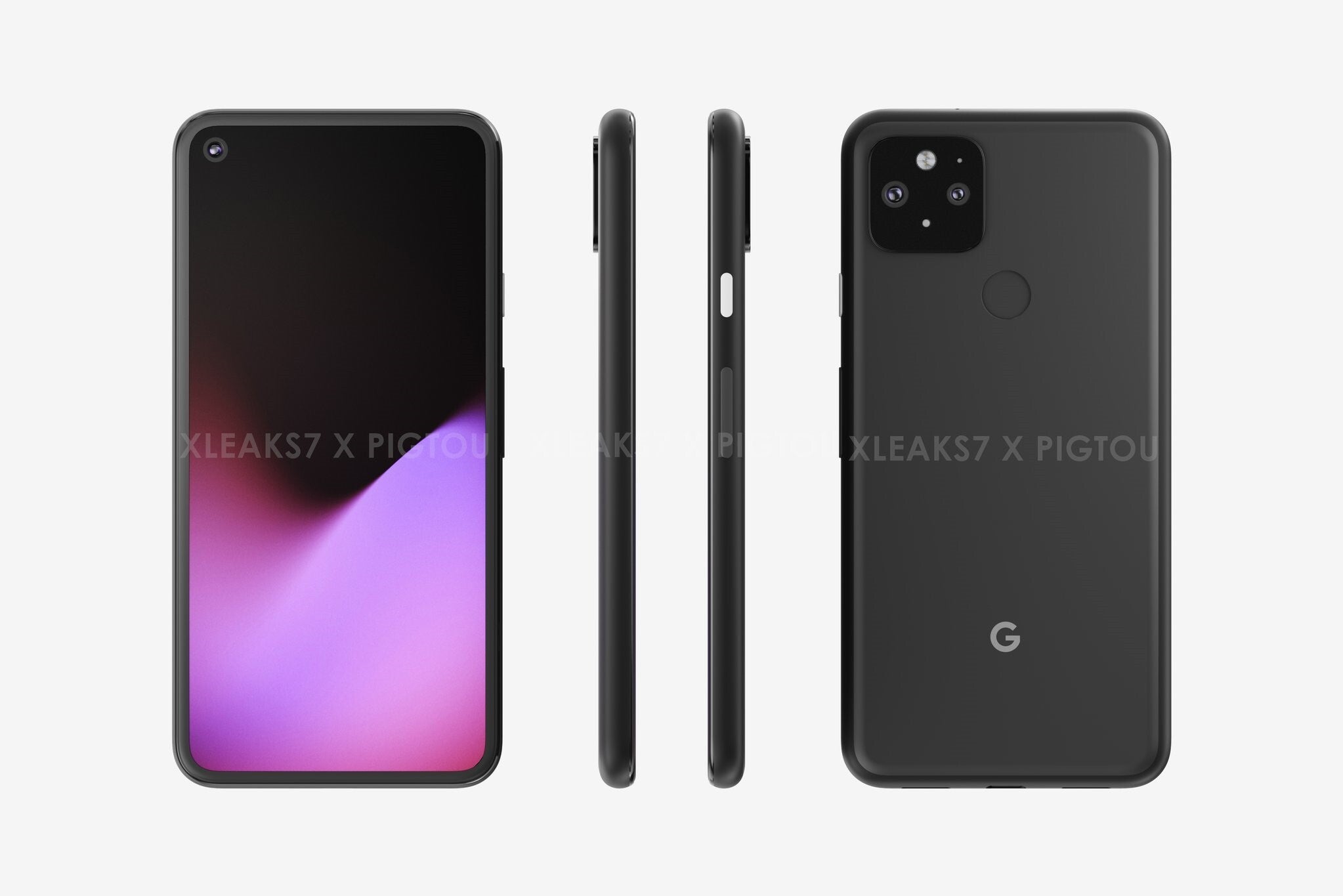 Google Pixel 5 CAD-based render
As for the chipset, the Silicon Valley-based company has apparently selected the Snapdragon 765G again to help keep costs down. Pricing for the Google Pixel 5 is yet to be announced, but reports and rumors suggest it could land at $699 in the United States.