Refurbished Google Pixel 3 XL with warranty is on sale for $480 less than a new unit
1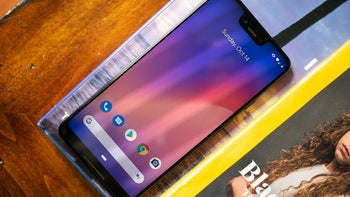 You may have expected to see the
Pixel 2 and 2 XL
deeply discounted by the likes of Woot on the heels of the two's
Google Store termination
, but with the
Pixel 3a and 3a XL
right around the corner and a
Pixel 4
possibly not too far behind, it's not exactly shocking that last year's
Pixel 3 XL
is the one currently on sale at a massive markdown with a 90-day limited warranty included.
Naturally, that means you're looking at refurbished units here, sold by Amazon's discount-specialized subsidiary with full support for Verizon, AT&T, T-Mobile, and Sprint. Oddly enough, Woot doesn't specifically mention the condition these drastically marked-down phones are in, merely offering a generic and broad description of the term "refurbished." But we're pretty certain you'll get fully functional Pixel 3 XL units looking essentially as good as new, based on how Woot typically conducts its business.
If that's indeed the case, it's hard to argue with the quality/price ratio of a mint-condition $519.99 Google Pixel 3 XL... with 128 gigs of internal storage space. That's the upper-tier configuration of the search giant's latest stock Android phone, which usually costs a whopping $999. That's actually how much Google is charging at the time of this writing, although the company has
repeatedly lowered that tag
to
$799 recently
.
Of course, $520 is still a far better deal, and compared to similarly
massive discounts available from Best Buy
,
Verizon
, or
Target of late
, this one has absolutely no strings attached. No trade-in required, no monthly installment plans, no bill credits, no carrier commitments, no nothing. The lone downside is that 90-day warranty. Also, keep in mind you can get just the black model at $519.99 and you have (less than) 24 hours to pull the trigger.
Granted, you'll have to learn to live with that ghastly notch, but the
Pixel 3 XL has some great things going for it
too, including a stunning single rear-facing camera, always fresh and always smooth software, as well as a powerful Snapdragon 845 processor paired with a relatively large 3,430 mAh battery.