Google seemingly pulls the plug on Nexus 6P and Nexus 5X security updates
5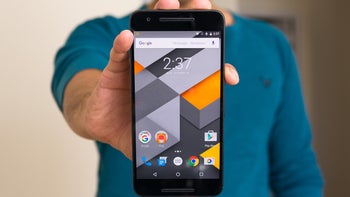 The last of the Nexus devices have only been in the news this past year or so with minor security updates received at the same time as their Pixel replacements, but now that seems to be over too, so it's probably time to say our goodbyes to a couple of popular yet divisive and highly flawed "pure Google" phones.
Commercially released way back in the fall of 2015, the Huawei-made
Nexus 6P
and
LG Nexus 5X
were guaranteed two years of Android version updates and three years of security patches.
After receiving Android 8.0 Oreo more than a year ago, the two continued to keep their security shields fresh, passing
the point of guaranteed updates in November
. Somewhat surprisingly, Google sent one final over-the-air goodie pack to the Nexus 5X and Nexus 6P last month.
Technically, the search giant has yet to confirm the end of the support road, but sometimes, actions speak louder than words, and it can't be a coincidence that
yesterday's January 2019 security patches
are only available for the Pixel 1, 2, and 3 families.
It's worth pointing out that, even though the Pixel brand is being positioned in a more premium market segment than the Nexus lineup, with matching price points and aggressive advertising, the same
three-year update policy continues to apply
. The difference is the Pixel 2 and Pixel 3 are also promised three major OS enhancements in total, up from two for the original Pixel duo and Nexus devices.

It's hard not to contrast Google's strategy with that of Apple, as the 2013-released iPhone 5S amazingly runs the same iOS version as the iPhone XS, XS Max, and iPhone XR.