Google bumps up Pixel 4/4 XL discounts for select iPhone and Samsung trade-ins
3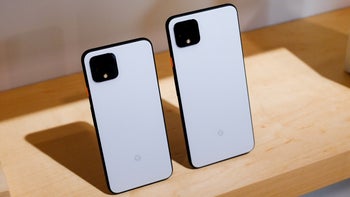 Buying a
Pixel 4 or 4 XL
with only a couple of weeks left until the Black Friday frenzy is scheduled to begin may not sound like a great idea, but if you have something valuable to trade in, the latest Google Fi deals are nothing to sneeze at. You can already nab these and lower the list price of the search giant's newest flagship phones to as little as $299, at least according to the promotional text on
the MVNO's official homepage
.
Since the smaller
Pixel 4
model normally starts at $799, that suggests $500 is the highest discount you can get, but in fact, an
iPhone XS Max
is currently appraised at up to $565. That's exactly how much you're looking at shaving off Pixel 4 and 4 XL MSRPs on the main US online Google Store, but an
iPhone X
, for instance, is valued at up to $500 by Google Fi and only a maximum of $370 on the company's official website.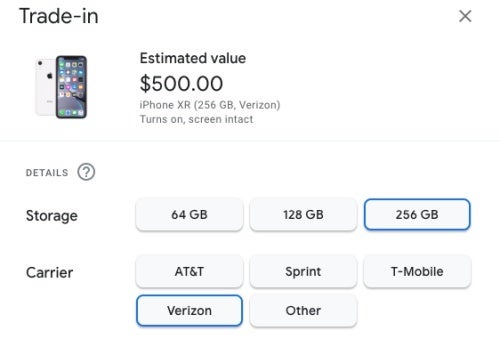 500 bucks for a two year-old handset with an outdated processor and dual camera arrangement is a pretty sweet offer, and the same goes for the slightly newer
iPhone XR
with a single rear-facing shooter in tow. The 2018-released LCD model can get you up to $500 at Google Fi and a measly $345 with a Google Store trade-in as long as you're ditching a mint-condition 256GB storage variant.
There are pretty drastic differences between the trade-in discounts offered through the Google Store and Google Fi for older iPhone generations too, including the 8 and 8 Plus, the 7 and 7 Plus, as well as the 6s and 6s Plus. A modest and ancient
iPhone 6s
, for instance, can allow you to save a solid 150 bucks on the Pixel 4 or Pixel 4 XL model of your choice.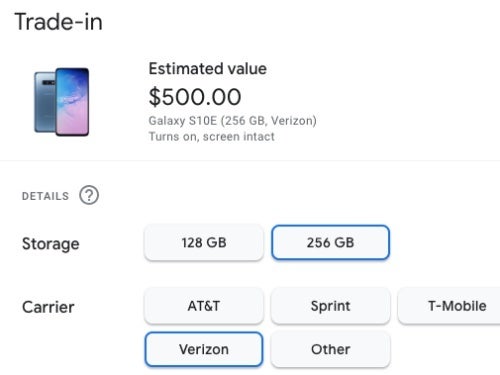 Unfortunately, the differences are much less significant as far as trade-ins of older Pixel generations are concerned. As such, you can only get up to $280 for a
Pixel 3
and $315 for a
Pixel 3 XL
. On the bright side, Google Fi badly wants to increase its subscriber numbers by attracting Galaxy users as well, with up to a $500 Pixel 4/4 XL discount offered in exchange for both an
S10
and
S10e
, up to $350 and $380 for a
Galaxy S9
and
S9+
, $200 for a
Note 8
, as well as $260 and $275 for the
Galaxy S8
and
S8+
respectively.
On top of it all, the Pixel 4 and Pixel 4 XL are also still available with $100 Google Fi service credit included at no extra cost compared to their $800 and $900 list prices. Unlike
Best Buy
or
Target's upcoming Black Friday steals
, you don't have to agree to a monthly installment plan or stay with a certain carrier for more than 30 days either if you pull the Fi trigger right now.