The Gadget Case for Galaxy S23 is to bring protection and utility to the latest Samsung flagships
3
We may earn a commission if you make a purchase from the links on this page.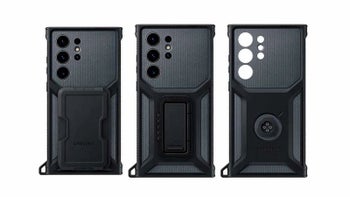 Have you boarded the hype train yet? We've got about a day left before the
Samsung S23
is finally and officially unveiled at
Samsung's Unpacked Event
. And despite that, there's still loads to be hyped about, like this Gadget Case for the
Galaxy S23
that may have just leaked.
This — supposedly official and to-be-made by Samsung — rugged case was leaked on
Twitter
, so apply your grains of salt. Allegedly, it would have versions to fit your
Galaxy S23
,
Galaxy S23 Plus
or even your
Galaxy S23 Ultra
. And we thought that the last
batch of Galaxy S23 cases that we reported on
was extensive.
It is called the Gadget Case, because it features a MagSafe-esque connector on its back, where users can attach different accessories. From the leaked images, we've seen two of them: a helpful kickstand and a nifty compact wallet. Neat!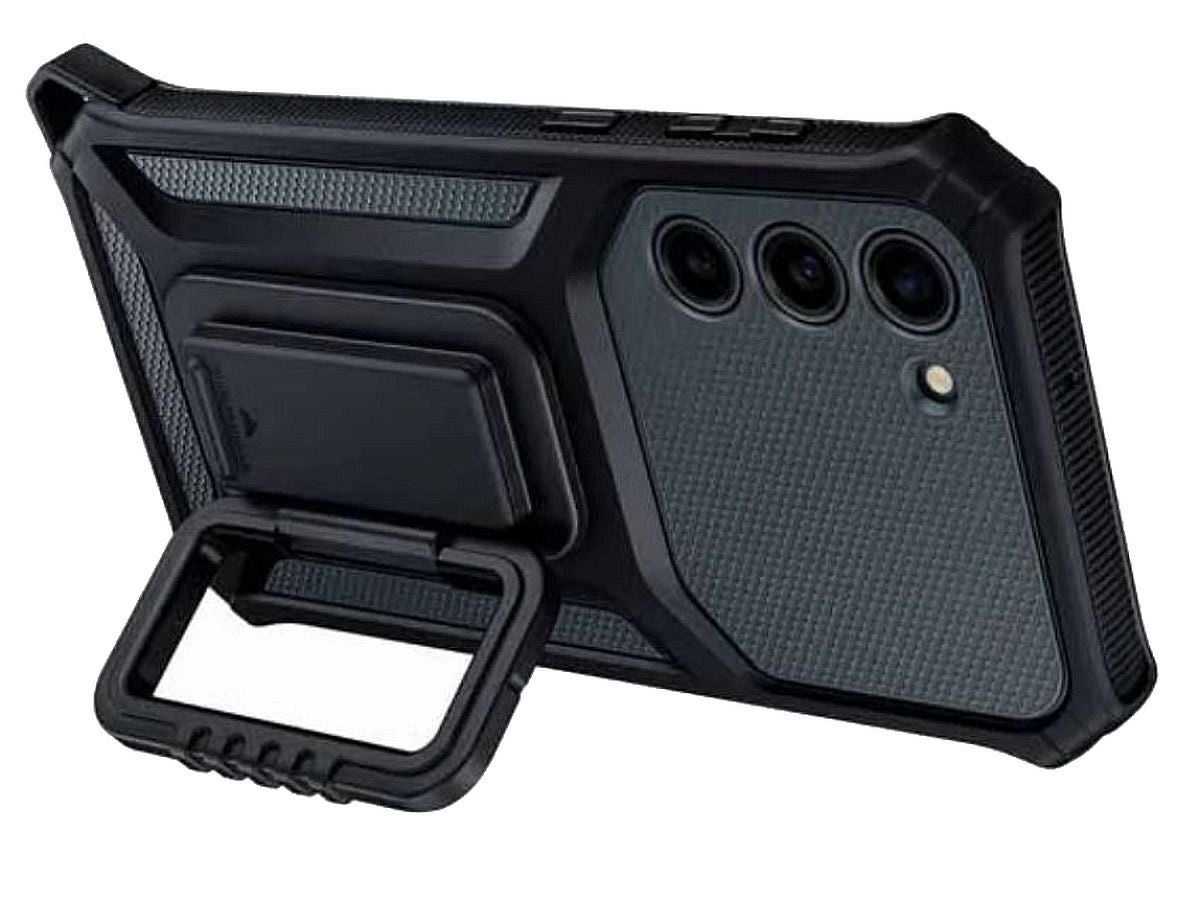 The Gadget Case kickstand Accessory doing its thing. Netflix and chill is portable now!
From the looks of things, the connector won't rely on magnets alone to ensure that your accessories don't fall off. There are some ridges going along its sides, so maybe "snap 'n' twist" will be the go-to methodology here.
We don't know if the case will come with these two gadgets out of the box, but we do suspect that — if the case turns out to be real — there may be more accessories coming our way. After all, it only makes sense to make the most of such an idea, right?
But let's talk about the elephant in the room — or rather, the rhinoceros — the case itself. It looks like something that can not only take a beating and probably even give one if utilized properly. It looks to be made primarily out of rubber and with protruded edges for extra protection. The parts around the connector look metalized though.
So in review, the Galaxy S23 series may be getting a series of rugged cases that won't just offer maximum protection, but also maximum utility. Is Go-Go-Gadget Case going to become one of the most used phrases of 2023? Maybe, but let's first wait for the Gadget Case to release first.