The European Commission bans TikTok on employees' devices
3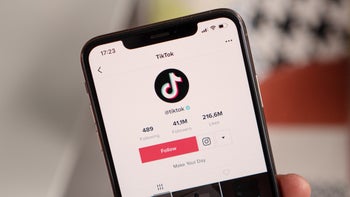 TikTok is in trouble. Or so it seems (the understatement of the year!). Across the U.S. and the European Union, the crazy-popular short video-sharing platform is facing scrutiny and mistrust. And now,
Politico reports
that European Commission staff is banned from using TikTok over security concerns.
The EU Commission has now banned employees from using TikTok
Allegedly, there are ties between Chinese tech companies and the Chinese Communist Party, and the West is getting alarmed. Also, people are getting more and more concerned with the possibility that TikTok collects info from all over the world.
An unnamed official told the folks at Politico that EU staff was ordered to remove TikTok from their official devices and that the app should be removed from their personal devices as well if they happen to have work-related apps on said devices (or they can delete work-related apps from their personal devices and leave TikTok).
EC employees received the information in an email sent on Thursday morning. Employees have until March 15 to remove the video-sharing app. After that deadline passes, devices with the app installed will be considered non-compliant, which was also underlined in the email.
The European Union Council and Parliament are likely to follow with a similar ban, but it may take more time for the Parliament to implement such a policy.
TikTok's been facing similar treatments in the United States as well. In the U.S. the app got banned in December for all federal government devices - due to concerns that the app may be spying. TikTok's parent company, ByteDance, is based in China. Also, TikTok's CEO Shou Zi Chew is expected to testify before the U.S. Congress on March 23 - the topic of discussion: potential risks that TikTok could be to U.S. national security.