Oh No No No: TikTok banned on US House of Representatives-issued devices
1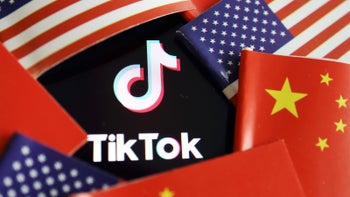 In what seems like a proper plot for a potential South Park episode, members of the US House of Representatives are now banned from using or downloading the popular social media app, TikTok. The House of Representatives' Chief Administrative Officer (CAO), Catherine Szpindor, reportedly instructed House lawmakers and staff in an email to delete TikTok from any government-owned devices they use and also prohibited future downloads of the popular app.
This comes off as yet another blow at TikTok, which is already prohibited on government-owned devices used by the U.S. military, the State Department, and the Department of Homeland Security. Banning TikTok from all government devices is also part of the $1.7 trillion omnibus spending bill that was unveiled last week. At the moment, 19 states also prohibit their local governmental staff from downloading and using TikTok.
An even more severe ban, proposed in
a bipartisan bill
helmed by Marco Rubio, member of the Senate Intelligence Committee, is eyeing the complete ban of TikTok in the US, for both Uncle Sam and regular Joes.
The proposal has been introduced in the US House and Senate with the goal to
"protect Americans from the threat posed by certain foreign adversaries using current or potential future social media companies"
and prevent TikTok and similar apps from
"learning sensitive data about Americans, or spread influence campaigns, propaganda, and censorship."
The
bill
aims to block social media apps with at least a million monthly active users in the US that are headquartered in countries "of concern", namely China, Cuba, Iran, North Korea, Russia, and Venezuela. TikTok is certainly the largest and most popular social media app to fit that profile. TikTok, and ByteDance, the company behind the app, are both named in the bill. TikTok has been considered a security risk for a while now, with fears that it might be collecting and processing sensitive data with malicious intent in mind. TikTok spokesperson
Brooke Oberwetter revealed ByteDance is
"disappointed that Congress has moved to ban TikTok on government devices,"
that will ultimately
"do nothing to advance national security interests."
Several days ago, it was revealed that
ByteDance has fired four employees
, who reportedly tried to obtain IP addresses and specific data from TikTok users, including journalists in order to discover who has been leaking internal information to the press. Not a very reassuring occurrence, especially in the wake of the security concerns surrounding TikTok.