Google is testing a major iMessage feature for RCS
1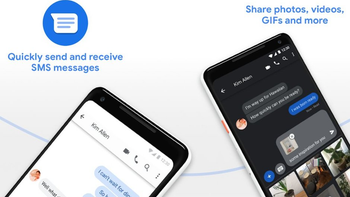 According to 9to5Google
, it appears that Google has plans to add end-to-end encryption for its text message replacement, Rich Communication Services (RCS). Last year Google finished rolling out RCS in the U.S.; because it sends messages over data networks instead of cellular, messages can be sent over Wi-Fi. It also allows users to type as many as 8,000 characters per message (up from 160) and makes it easier to share large image and video files. RCS also provides a read receipt showing that the party receiving the message has opened it, and also shows when a reply to a message is being typed out.
While Google continues to chase Apple's iMessage, one thing that RCS does not offer right now is end-to-end encryption. This allows you to send a message that leaves the phone in a code that can't be cracked until it lands on the recipient's device. Law enforcement officials aren't pleased about this, but those using Google's Messages app could soon send messages with the same type of protection that iMessage, WhatsApp, Signal, Telegram, and other messaging apps offer.
Google is chasing Apple with RCS while the carriers seek to monetize the platform

In the dog food version of Google Messages 6.2 (which means that Google is using it itself while developing the new build), 12 strings of code were found that mention encryption. Sometimes the shortcut "e2ee" (for end-to-end encryption) was used. Since both sides to a conversation must be using RCS for it to work, it's possible that the encryption capabilities will have the same requirement.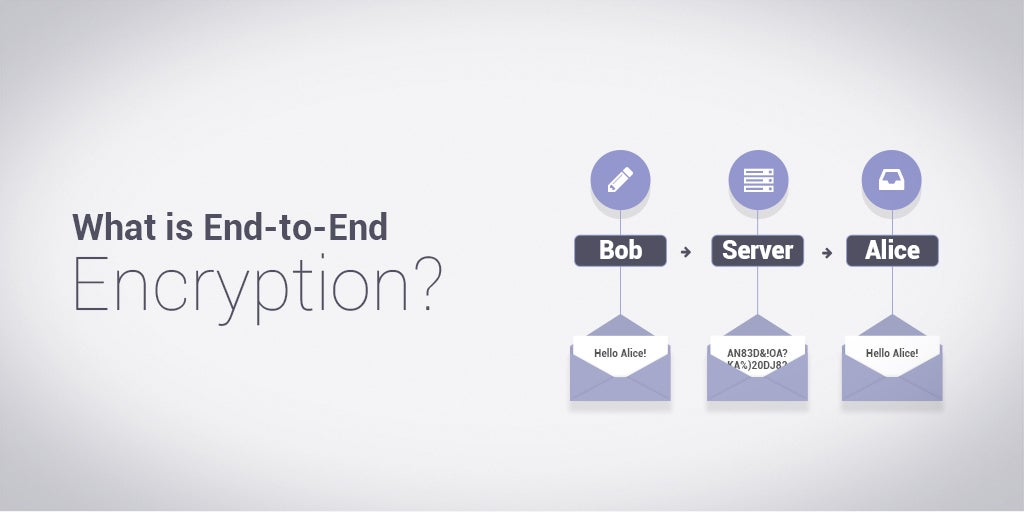 End-to-end-encryption 101
According to the strings of code discovered, both sides of the conversation will have to have a strong internet signal in order for the end-to-end encryption to work. If either side has a poor connection, the Messages app will offer to send the message via SMS/MMS while pointing out that neither has encryption capabilities. The Messages app will ask for consent before sending out the missive via unencrypted means. Additionally, users will be able to decide whether Android apps that have permission to read their messages are allowed to see their encrypted messages. And when an Android user shares his location, a pop-up message will remind him that his messages are encrypted.

Besides Google, the four major U.S. carriers (for now, as long as Sprint still has its own stores, let's say that there are four majors left) agreed last October to create the Cross Carrier Messaging Initiative (CCMI). The CCMI will send out a messaging app for Android devices later this year with certain goals: to develop a business to consumer ecosystem; accelerate the adoption of RCS; allow individual and group chats to be possible across carriers; allowing users to share high-quality pictures and videos; make it possible for consumers to chat with their favorite brands; order a rideshare; schedule appointments and pay bills; and create an RCS system that will work across carriers in the U.S. and globally.
Last November
the CCMI selected Synchronoss Technologies
to "deliver an advanced mobile messaging experience across all four mobile networks." The carriers see an opportunity to monetize this business by using it to allow consumers to communicate and make purchases from their favorite brands. Users will be able to order a rideshare and more. In one example, Synchronoss showed how during a group RCS chat, the group can decide on a concert to attend and purchase tickets to the show all without leaving the app.
Earlier this month we told you that
Google is allegedly testing a feature found on iMessage
that allows users to respond to a message with an emoji reaction. So while Google hopes to match the capabilities that Apple's messaging system offers, the carrier's goals appear to go beyond this as they hope to turn RCS into a money maker.
Recommended Stories