There may now be a foolproof way to unlock password-protected iOS and Android phones
7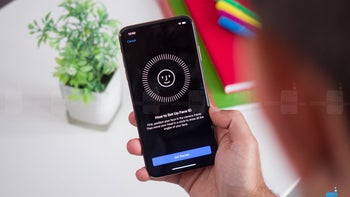 While
consumer privacy
and
mobile security
are slowly becoming the main focus of numerous companies' public agenda, Apple and Google included, there will always be private firms and law enforcement agencies looking to actively combat strong encryption tools for various purposes.

Unfortunately, that happens way too often with forgotten passwords and a number of incorrect attempts at remembering them, not to mention particularly heartbreaking cases where someone might try to retrieve family pictures, videos, and other visual memories you can't really put a price on from the locked handset of a deceased family member.
Believe it or not, this new
DriveSavers Passcode Lockout Data Recovery service
is marketed as a 100 percent successful unlocking tool in all those situations, regardless of the "make, model and operating system" of the phone you're looking to (figuratively) crack open.

Yup, that apparently includes iPhones in addition to Samsung, Huawei, Lenovo, Xiaomi, LG, ZTE, Oppo devices, and presumably Androids manufactured by many other companies as well.
DriveSavers even mentions Windows and BlackBerry as software platforms vulnerable to its data recovery tool, and the passcode length can't hinder this operation either. Obviously, we have our reservations regarding the strength and "100% success rate" of the service, not least because
the only other known machine
that could hack into Apple's famously secure iPhones with similarly impressive results
has recently been rendered useless
.

It's a little fishy that DriveSavers doesn't go into specifics when describing the "proprietary technology" behind its Passcode Lockout Data Recovery platform, but then again, this is a respectable data recovery, digital forensics, and electronic discovery firm founded all the way back in 1985.
There's really only one way to find out if this thing works, but be warned, it's going to cost you.
According to The Verge
, we're talking a flat $3,900 fee per device unlocking operation.
Before getting back your data, you'll need to provide proof of ownership, and in case you're wondering, DriveSavers has no intention to follow
Grayshift
's suit and make this purportedly groundbreaking tech available for law enforcement.