Apple may have finally found a way to combat iPhone hacking machine GrayKey
2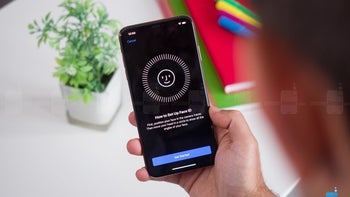 If you're an iOS user concerned with the security and privacy of your personal information and data stored on your hot new iPhone, you're probably already familiar with
Grayshift
and
GrayKey
. The latter is a state-of-the-art... box developed by the former company that allows law enforcement agencies around the world to crack iPhone passcodes relatively effortlessly without express consent from the device's owner.
While Apple has been trying to secure the privacy of its users for quite some time now, Grayshift managed to easily
defeat the USB Restricted Mode feature
in iOS 11.4, rapidly expanding its business by signing a number of high-profile partnerships with government organizations like the US Immigration and Customs Enforcement and the Drug Enforcement Administration.
Ultimately, it seems
Tim Cook's wishes
may have been realized, as "multiple sources familiar with the GrayKey tech" claim the iPhone hacking tool no longer works as advertised. No one knows exactly how Apple pulled this off, but iDevices running
iOS 12
are reportedly immune to passcode-breaking attempts from GrayKeys out in the wild.

One Police Department Captain in Minnesota has corroborated the claims, describing them as a "fairly accurate assessment as to what we have experienced" while expressing hope some sort of a "workaround will be developed" soon enough, causing the "cycle" to "repeat."

In other words, hackers gonna hack, Apple gonna... try its best to patch newly discovered vulnerabilities, while law enforcement officials will continue to use all means necessary to catch bad guys. To that end, it appears the GrayKey is still not completely useless, maintaining "partial extraction" capabilities to pull unencrypted files and metadata such as file sizes and folder structures from suspects' iPhones.

It remains to be seen if Apple will try to escalate its war against Grayshift and fix that minor vulnerability as well, or if the controversial startup will in fact devise a "workaround" to Apple's mysterious new security measures.