Facebook looking to improve security by acquiring a company specialized in the field
2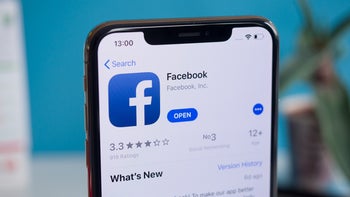 Recently, Facebook suffered a major security breach, exposing around
50 million user accounts
. That was just one of the
mishaps
that put the company under fire from users and authorities alike for the way it handles private information. It appears that Facebook is now taking concrete measures to boost its security and please investors and users in the meantime. According to reports from sources within the industry, Facebook is having talks with several cybersecurity companies, looking to make one of them part of its already extensive portfolio.
The potential candidates to join the Facebook conglomerate are yet undisclosed, but if a deal is to go through, that will be only the third security-oriented acquisition. Previously, Facebook bought Acrylic Software, the developer of secure database app, in 2012 and PrivateCore, a company that provides secure server technology, in 2014. Of course, Facebook currently has a cybersecurity department, but some outside know-how can bring it to the next level.
With online security becoming increasingly important, companies that specialized in that field are not hard to come by, especially in Silicon Valley. Security specialists are in a constant cat-and-mouse chase with hackers and malware spreaders and new tools are constantly being developed to counter the latest means to illegally gather user data, a valuable commodity in the tech world. All Facebook has to do is decide how much it is willing to spend and choose a company that provides a product suitable for the tech giant's needs.
A deal is expected to happen before the end of the year, but it will take while before any new security measures are implemented. The changes happening behind the scenes are unlikely to change the user experience, but we're sure that Facebook will announce the improvements to gain back some of the lost trust.