"Boringly perfect" Galaxy S23 proves this is Samsung's Apple-style upgrade - a blessing in disguise?
63
This article may contain personal views and opinion from the author.
We may earn a commission if you make a purchase from the links on this page.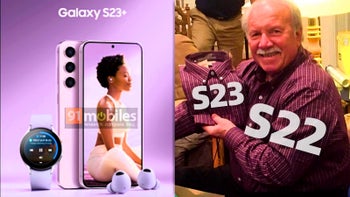 Samsung's flagship phones, ever since the super-well received Galaxy S8 and Galaxy S9 series, have been met with mixed reviews and opinions.
Whether it was the lackluster battery life, fingerprint reader, and night photography of the Galaxy S10; the mediocre zoom, endurance, and the ridiculously high price of the Galaxy S20; or the plastic design for what was a pricey Galaxy S21 flagship, Samsung managed to create some controversy around its flagship phones.
Perhaps it wasn't until last year's
Galaxy S22
that the South Korean phone-maker nearly nailed it - the design of overall design of the S22 is hard to beat (especially if you look at the phone from the front), but Samsung's 2022 flagship wasn't quite perfect.
Although Sammy nearly perfected the aesthetic look of the Galaxy S22 and delivered a brilliant display and excellent cameras,
endurance
and
performance
weren't on par with some other flagship phones in 2022. Also, some might find the base variant of the Galaxy S22 a bit too pricey, especially given Google's phenomenal Pixel 6 and Pixel 7 offerings.
But!
The soon-to-be-released
Galaxy S23
is now set to iron out the Galaxy S22's imperfections and, thus, potentially become the most well-rounded vanilla Samsung flagship since the 2017 Galaxy S8 or the Galaxy S9 - depending on which one you liked more!
It appears the S23 will be Samsung's "iPhone" upgrade with targeted improvements to key areas of the phone experience instead of brand new, flashy features and design! But i
s an easy recommendation for those S8, S9, S10, S20 users looking to upgrade on the way? It sure looks like it!
Galaxy S23 to be Samsung's "iPhone 14" type of upgrade - minor but noticeable battery and camera tweaks expected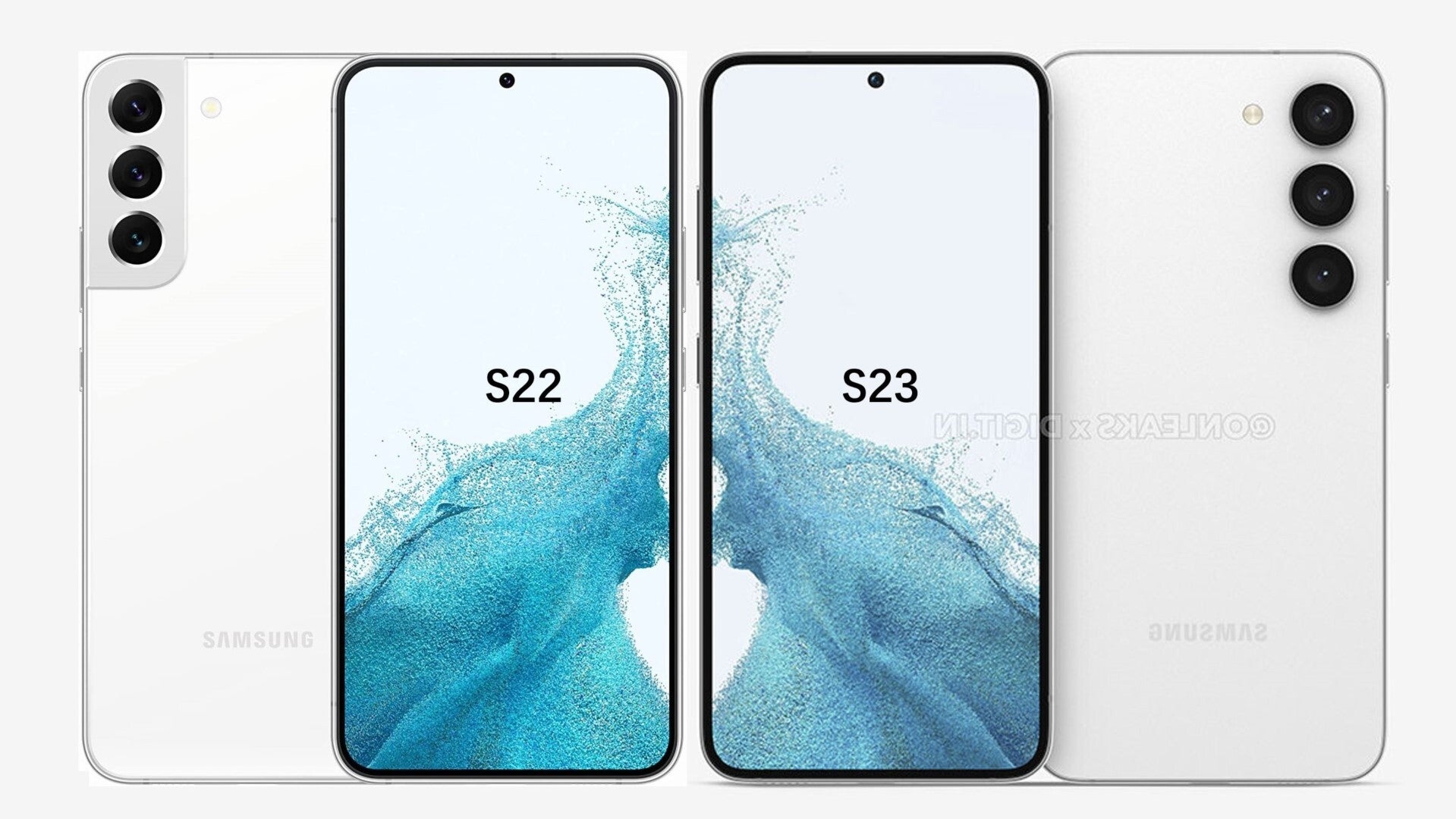 Same, but different.
If you're a frequent PhoneArena visitor, you might know that the main complaints we had in regards to the Galaxy S22 were related to its battery life/efficiency, as well as the fact that it actually took a few steps back compared to the
Galaxy S21
, which… didn't make much sense:
Galaxy S22 had a smaller battery (3700 mAh vs 4000 mAh) and respectively weaker battery life compared to the Galaxy S21, despite the more efficient Snapdragon 8 Gen 1 chip inside it (units in certain regions of the world came with the Exynos 2200)
In a purely subjective matter, the Galaxy S22 came with an ever so slightly smaller display (6.1-inch) compared to the Galaxy S21 (6.2-inch)
Making an objectively worse flagship phone than your last one isn't what any company should be aiming for, but thankfully the rumor mill has Samsung covered.
It is now expected that the Galaxy S23 will come with a larger battery (3900 mAh) but the same 6.1-inch display as the Galaxy S22. Speaking of displays, the one on the vanilla Galaxy S23 model is now expected to reach 1,700 nits of max brightness, matching the Galaxy S22 Ultra (interestingly, all Galaxy S23 phones are said to have identically bright displays).
The other noticeable improvements are expected to come to the camera department of the Galaxy S23, but they aren't necessarily related to newer hardware (although this could also turn out to be true).
Serial leakster with a great track record, Ice Universe, promises that despite sticking to mostly the same camera hardware as before, Galaxy S23 phones will come with "many upgrades" in the camera. Of course, that means that
Samsung
is expected to tweak the image processing, which is the only way to get better cameras in the absence of hardware upgrades.
The main reason Samsung would be able to make tweaks to the camera of the Galaxy S23 (and S23+) would be Qualcomm's brand new
Snapdragon 8 Gen 2
chipset, which promises to enable greater HDR capabilities and native 8K 30fps video recording.
Samsung and Sony are already expected to deliver phones with new camera sensors optimized specifically for and with the Snapdragon 8 Gen 2's new ISP (Image Signal Processor) in mind.
Samsung's continuously unreliable Exynos chips are gone for good; Qualcomm can finally compete with Apple, as Galaxy users win big time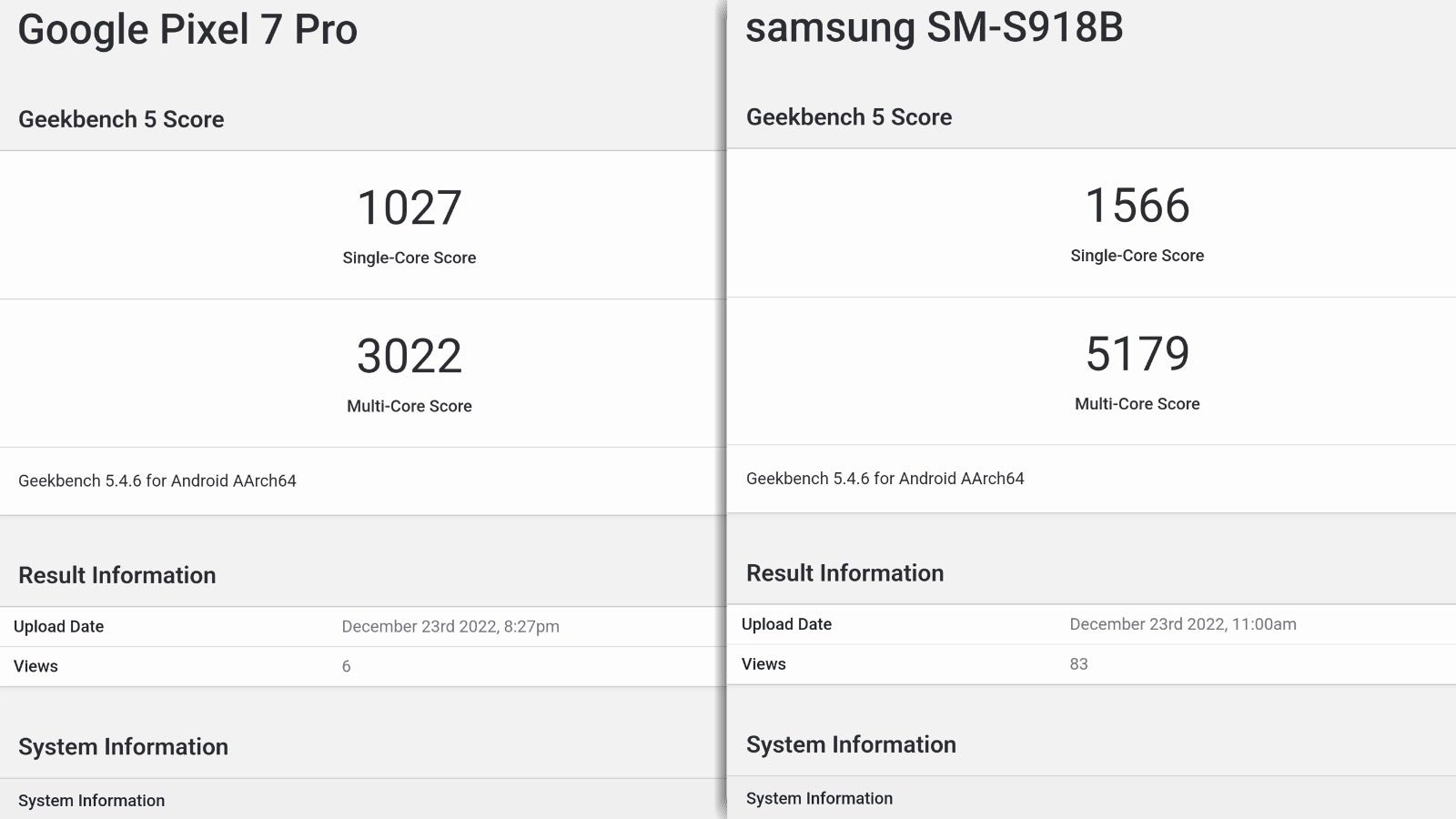 The smaller Galaxy S22 isn't pictured in this leaked promo material, but it's expected to look exactly like the Galaxy S22+ - but smaller!
But let's stop beating around the bush…
Perhaps the biggest upgrade to the Galaxy S23, and the one responsible for many of the smaller improvements expected to come with Samsung's new flagship, is the new Snapdragon 8 Gen 2 chip itself! Not only it's now pretty much surefire that Samsung will be using the new Qualcomm processor exclusively (Exynos won't be missed), but this one's shaping up to be (by far) the most capable and efficient chip that Android's ever seen!
Leaked benchmarks from the Galaxy S23 Ultra, as well as early tests from phones like the Vivo X90 Pro+, point towards big improvements in all areas of the processor compared to the Snapdragon 8 Gen 1, and especially the Exynos 2200, which was used in millions of Galaxy S22 phones sold in Europe and other regions of the world.
Assuming Samsung's biggest competitors will be the iPhone 14 and Pixel 7, Galaxy S23 should do remarkably well…
Pretty much for the first time in recorded phone history, Qualcomm's new chipset seems to match or even overtake the processor used in the latest vanilla iPhone model, the
iPhone 14
! Sure, that's partially thanks to the fact that Apple decided to stick to the very same processor that powered last year's iPhone 13 Pro, but who cares - Samsung fans can finally rest assured that their new Galaxy flagship won't be necessarily weaker than an iPhone (at least according to benchmarks, of course).
Moreover, due to Google's reluctance to bet on high-performance chipsets and Tensor G2's focus on AI and Machine Learning, the new Snapdragon 8 Gen 2-powered Galaxy S23 is expected to run circles around the
Pixel 7
- as you can see by the benchmarks in the image above.
As I often say, benchmarks often mean little to nothing, but in this case, we're talking some serious power gains, which might very well become apparent in the near and distant future, as you keep using both phones - only time will show if that's the case.
Cheaper Android and Apple-er flagship phones are coming in 2023, but "boringly perfect" Galaxy S23 will check all boxes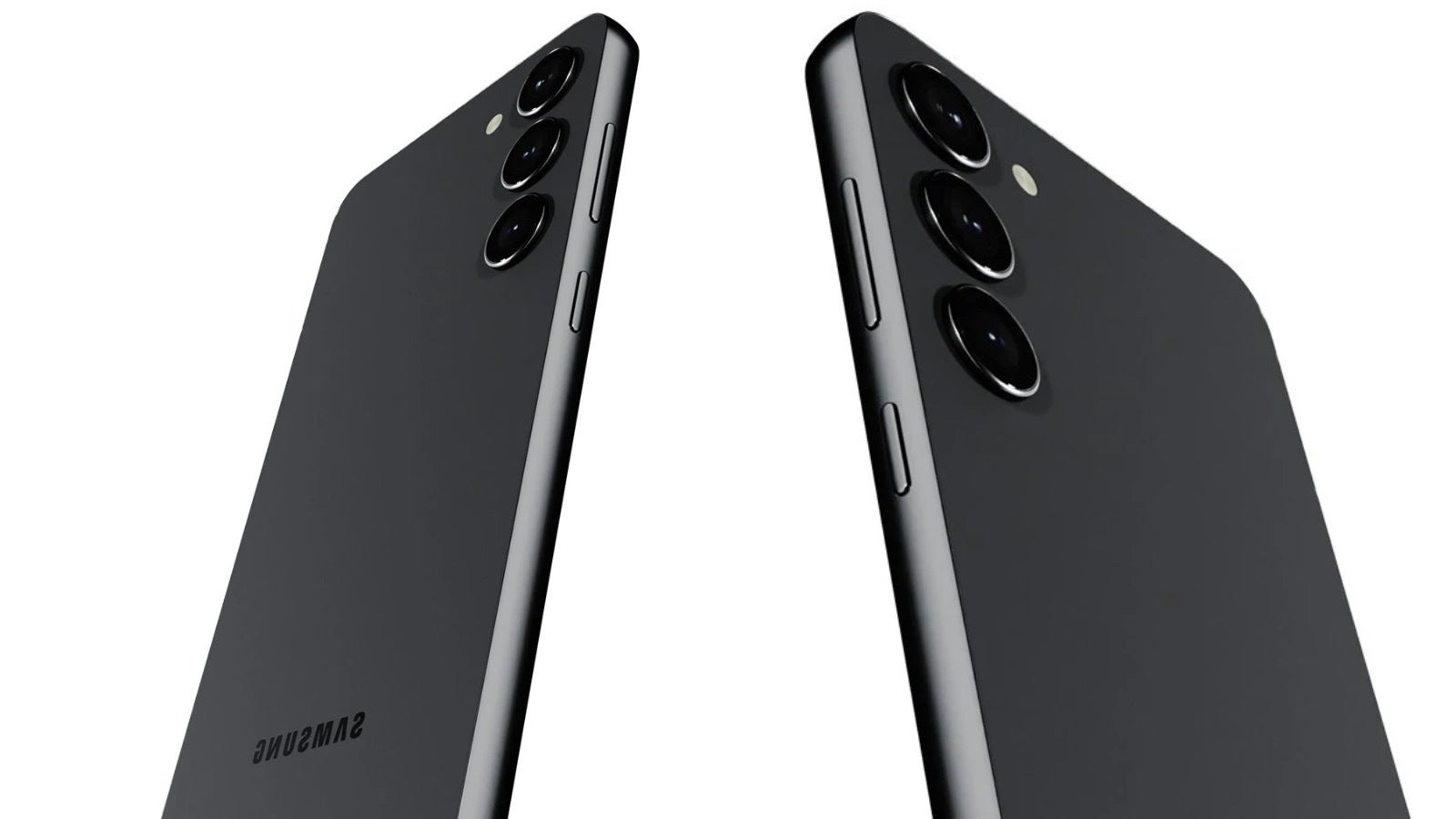 Check, check.
Although I'm not a Samsung Galaxy user myself, it's not hard to see that Samsung has... changed!
Specifically, ever since the Galaxy S21 series, the South Korean company has been trying to take a more
relaxed
approach to its annual flagship upgrades, emulating what Apple's been doing with the iPhone since... the beginning of time. And although some hardcore Samsung fans might find it a bit boring,
slow innovation
and iterative improvements are exactly what a big company like Samsung needs in order to keep making great, reliable phones...
We already know Samsung makes flagships with excellent hardware, but now we also know that the company can make killer software, thanks to the last few versions of One UI on top of Android. Furthermore, Samsung's 4-5 year software support promise makes for the sweetest cherry on top of what's already a phenomenal package, putting to shame
Google
and the Pixel (come on, Google, 3 software updates for the Pixel 6 and 7?)
Pixel 7 and Xiaomi 13 will challenge Galaxy S23 big time,
but only if they are sold in your region
Now, sure, the Galaxy S23 might turn out to be some $150-200 more expensive than phones like the
Pixel 7
and
Xiaomi 13
, which come with a great deal of awesome selling points too, but none of them check as many boxes as the S23 is expected to...
The Pixel 7 is expected to remain considerably cheaper than Samsung's Galaxy S23, but it comes with the weakest flagship processor on the market; only three years of Android updates; and a bulky design, which won't be everyone's cup of tea; the limited availability of the Pixel 7 is another real problem
The Xiaomi 13, expected to launch globally very soon (although not in the United States), is perhaps the closest thing to what's to the supposed Galaxy S23 - with a compact form-factor, excellent display, and cameras; however, Xiaomi's phones haven't enjoyed the most reliable software support, which isn't something to overlook when paying $700-800 for a new phone; the lack of US availability, of course, will be a dealbreaker for our North American readers
Are you using an old Samsung (or other) flagship phone and looking for an upgrade? The Galaxy S23 might be just the phone you've been waiting for! Samsung has changed, and it now makes some of the most reliable and longest-supported Android flagships out there, and I find this…