Best Samsung Galaxy Buds Black Friday 2022 deals: expectations
We may earn a commission if you make a purchase from the links on this page.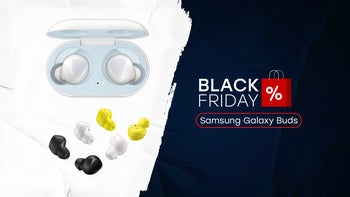 Samsung has some chops in terms of audio and its line of Galaxy Buds wireless earphones is consistently great. They are a proper competitor to Apple's AirPods and always a safe choice, especially if you also have a Samsung phone to seamlessly sync up to them.

In August, Samsung launched the new Galaxy Buds Pro 2 and, after last year's Galaxy Buds 2 debut. Both sets of earphones are absolutely fantastic, but even if you find a nice pair of original Buds and Buds Pro, rest assured — they still sound great.
In fact, the older models may be heavily discounted during Black Friday 2022, as they need to fly off those shelves. We still have a month and some change to go until that fateful day, but we will be keeping up with any Galaxy Buds deals along the way. And while you're at it, throw a gander at our selection of
Samsung phone deals
, too.
Black Friday deals on Samsung Galaxy Buds models
Black Friday is still some months away, but if you can't wait, here are some deals that have popped up in various retailers currently.
Which Galaxy Buds should you buy?
Like with its own smartphone range, Samsung has a pretty wide variety when it comes to the Galaxy Buds headphones, so it is completely natural if you find yourself lost amongst the many options. So, lets try and guide you through all the Galaxy Buds family, so you can decide which are the most worthy of your Black Friday savings.
Samsung Galaxy Buds 2 Pro
The
Galaxy Buds 2 Pro
offer superior water/sweat resistance as well as a voice detect feature to lower volume when you are speaking. They also have a bit more discreet design, with less exposed stems and a matte finish. Otherwise, they have the same superior sound that we loved from last year's Galaxy Buds 2.
They are a bit pricier than the non-Pro, with an MSRP of $230, but we do expect them to drop with about $40 during the Black Friday sales period.
Samsung Galaxy Buds 2
Released in August 2021, the
Samsung Galaxy Buds 2
were a great companion for shoppers grabbing the then new Z Fold 3 and Z Flip 3. Some of the earphones' best features are a decent bass-centric sound profile, good comfort, and of course, amazing compatibility with Samsung phones.
Most of all, however, what makes the a good choice is the fact that they deliver a good value for your money. At just $150 (or $120 with Black Friday deals), they cover all the basics and prove themselves a competitive product in their price range. They also come with active noise cancelation and boast an amazing battery life.
For most users out there, the Galaxy Buds 2 are likely the best choice when considering the price to function and quality ratio.
Samsung Galaxy Buds Pro
The
Samsung Galaxy Buds Pro
were also released in 2021, albeit in the beginning of the year during the
Samsung Galaxy S21 Unpacked event
. As one would expect from a Pro version, this pair comes with active noise cancelation (ANC). The Galaxy Buds Pro model has rubber ear tips, which further help with the ANC. One thing that makes the Buds Pro stand out is their IPX7 water resistance certification.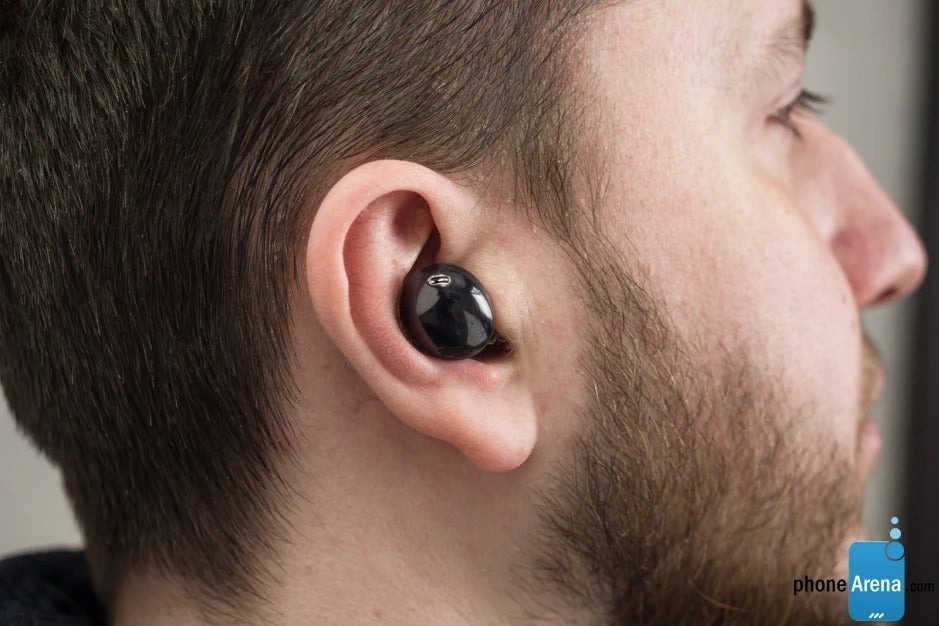 The ANC is okay, but definitely not the best one out there. It blocks lower-frequency noise such as the rumbling of a bus engine, but you can hear higher-frequency sounds quite well when no music is playing. It does, however, come with a "Voice detect" feature, which will automatically lower your music and boost voices around you when you start talking to someone, then return to your regular settings when the conversation is over.
If you want the added protection against water with your ear buds, then the Galaxy Buds Pro are for you.
Samsung Galaxy Buds Live
The
Galaxy Buds Live
are the more "out-there" of the bunch. That statement is more true in regards to their visual design than anything else. Also famous as "the beans", they boast a peculiar look, that you will either love or hate.
They are a weird "open back bud" concept that was destined to be hit-and-miss. See, the Buds Live don't have a seal for your ears, yet they offer ANC. And yeah, it doesn't work fantastically well, letting a lot of frequencies through.
Still, many find the "open feel" of the Buds Live to be enticing and are enjoying their product. They MSRP at $150 but regularly get $50 discounts. We expect an even deeper drop during Black Friday — maybe down to $80.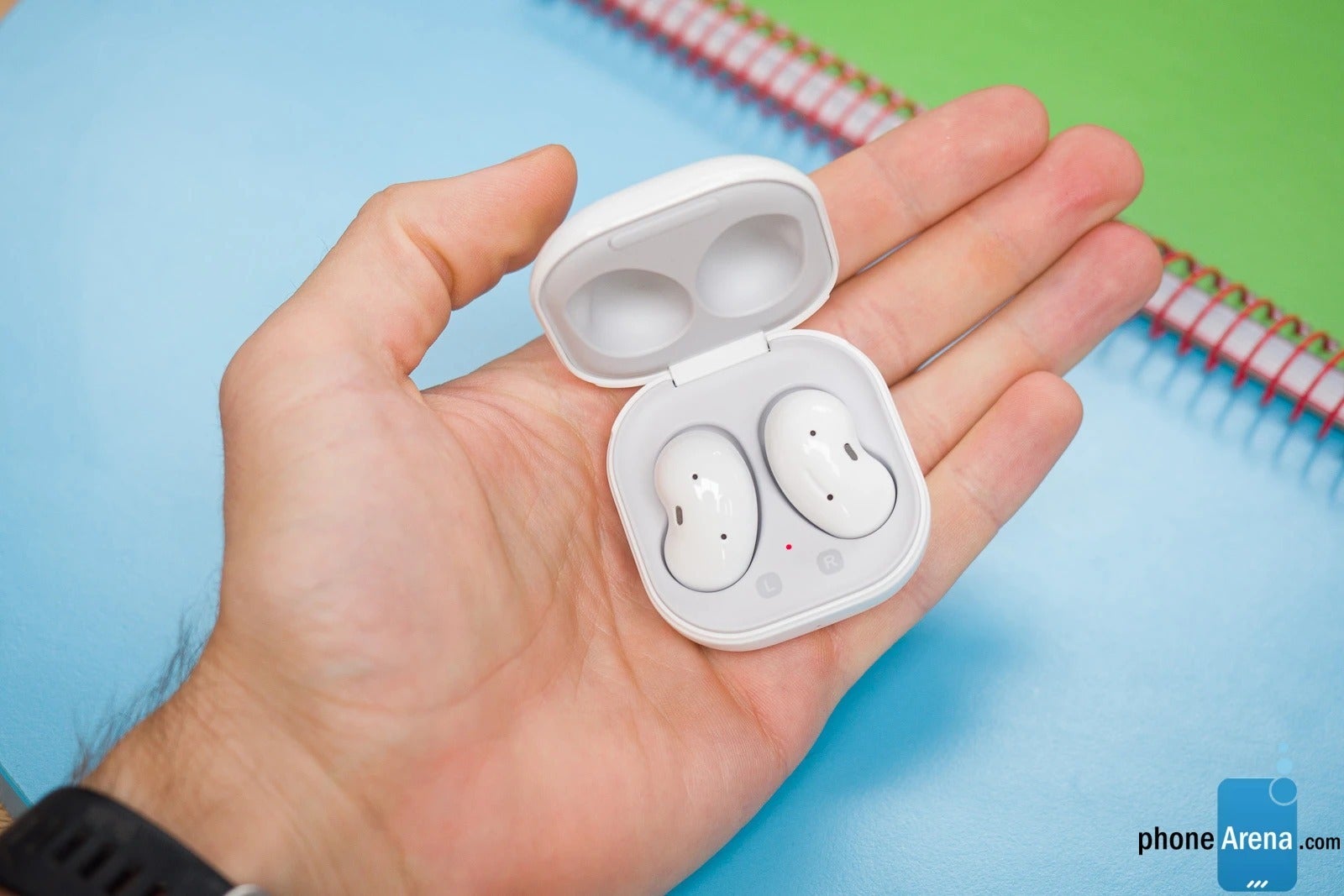 One area, besides the ear tips and design, where the Galaxy Buds Live are different is their lower IPX2 water resistance rating. However, that should still be enough to protect the buds from a little sweat.
Samsung Galaxy Buds Plus
The
Galaxy Buds Plus
' best feature is their amazing battery life. You can get up to 11 hours of listening time per charge, and the battery case provides an extra 11 hours. They also have decent sound quality for the price, and not to mention the outstanding connection and range. Additionally, they are light and comfortable and come with a wireless charging case.
Since Samsung has populated store shelves with the Buds 2 and Buds Pro, the old Plus model has dropped off from many retailers. But hey, we may find a bargain on one still! We expect them to go for about $70 during the sales events.