Back to school shopping guide: phones, tablets, headphones, all the tech you need
We may earn a commission if you make a purchase from the links on this page.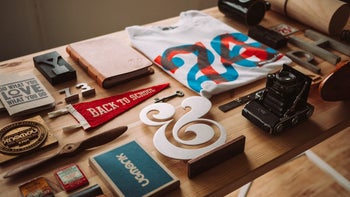 The back-to-school season is upon us and kids and young adults are preparing to return to their respective educational institutions. And that often requires a set of new gear to aid in the learning process or help with relaxing activities, which are equally important.
Now, obviously, we're not here to tell you which textbooks to get and how many notebooks and pencils will get you through the year.
That's boring. We're here to suggest some cool gadgets and a few other items that will make your room a nice place to be in while studying. The new school year is a good opportunity to not only get some new clothes but also replace your kid's broken smartphone, or buy a new tablet or laptop if you're a student. You can also check the
best back to school deals
currently available.
Apple iPhones
iPhone XR
The iPhone XR is the best all-around value proposition by Apple. The 2018 released smartphone is still pretty good and we recommend it over the iPhone 11, as the differences between the two aren't significant enough. The XR is powered by Appel's A12 processor, coupled with 3GB of RAM and 64GB of base storage. There are plenty of colorful options to choose from too. It has a single 12MP back camera, which does a fine job even in 2021. The iPhone XR is also an excellent performer in terms of battery life. All of this means that this phone is perfect for your teenager or if you're a student that's on the go during the day.
iPhone 12 Mini

The iPhone 12 Mini is the cheapest iPhone in Apple's 12 series lineup, but it doesn't compromise on almost anything. Its small size and lightness make it perfect for children, while the Apple A14 chip inside guarantees the best iPhone performance you can wish for. To make the iPhone 12 Mini smaller, Apple also fitted it with a smaller battery. But this is a very power-efficient phone, so if you're at school for most of the day you should be fine in terms of battery life. If not you can always go for the larger iPhone 12. A dual-camera system with two 12MP wide and ultrawide sensors is present on the back of the phone, while the selfie shooter is 12MP as well.





iPhone SE (2020)

The smallest of them all, the iPhone SE has a great value and can be purchased for less than $400. It is powerful too, with the Apple A13 chip under its hood, combined with 3GB of RAM. Its compact size of course means a small battery has been put into the iPhone SE (2020). We're not gonna lie, its battery will last only a day, but that way your kid will use it less in order to get through the whole day. Of course, you can always provide the phone with an external battery.


Android smartphones
OnePlus Nord N10 5G
The Nord N10 is probably the best Android option in terms of value. It has everything you could need from a smartphone, a fast Snapdragon 690 processor with 5G, 6GB of RAM, and a big 6.49-inch 90Hz display with an FHD+ resolution. The cameras aren't bad either, with the main one being a 64MP sensor. This phone also has a pretty good battery life, with its 4,300mAh unit. The only thing you might not like about the Nord N10 5G is the fact that it's made out of plastic, but we are sure your kid won't care. It is a good choice for college freshmen too.
Samsung Galaxy S20 FE
This phone is a fan favorite for a reason. The Galaxy S20 FE is perfect for college students, as it has a long-lasting battery life, amazing camera setup, and a fast Snapdragon 865 processor. It also won't break the bank, as it is much cheaper than the Galaxy S21 series and it also often sees discounts. Its 6.5-inch 120Hz AMOLED display with FHD+ resolution makes the phone feel even faster. The 32MP punch-hole front camera guarantees quality selfies - perfect for that first year of college.
Motorola Moto G Power (2021)
If you are looking for a smartphone for your kid, but you know he or she is prone to break it sooner than later this phone is for you. The 2021 Moto G Power is an entry-level smartphone costing less than $200 for its base variant with 32GB of storage. But just because it is cheap, that doesn't mean it is a bad phone. The Moto G Power (2021) is built very well, it has a snappy enough Snapdragon 662 processor coupled with 3 or 4GB of RAM depending on the storage version you choose. Speaking of storage, this one is also expendable via card slot. Even though this phone has a big 6.6-inch screen, its big 5,000mAh battery will last at least two days. Camera-wise it isn't the worst either, with its 48MP main camera being more than okay for this price.
Apple iPads
iPad 10.2 (2020)
The 8th Gen iPad is by far the best Apple tablet you can buy for your kid. With prices starting at only $299 this is the cheapest new iPad ever. But don't think for a second that there's a catch. This iPad is powered by Apple's A12 chip, which is still pretty fast and coupled with 3GB of RAM. The 10.2-inch LCD screen isn't bad either, with its 2160 x 1620 resolution being plenty. The battery will last you a while, with Apple promising up to 10 hours of use on a single charge. This tablet is also perfect for every student's classes.
iPad Air (2020)
Apple's 4th Gen iPad Air is a wonderful tablet for education. It offers a big, 10.9-inch screen which gets very bright. This iPad has borrowed its design from the much more expensive iPad Pro series, which is a great thing. The stereo sound system of the 4th Gen iPad Air is great too. Apple's A14 chip makes sure the tablet is a performance beast and will stay that way for the years to come. You can also count on up to 10 hours of screen time with the 2020 iPad Air. We won't recommend it for your kid, as it is on the expensive side, but we think it's perfect for young people that are studying.
iPad Mini 5
The 2019 iPad Mini is a perfect companion at school with its small and lightweight design. Even though the iPad Mini 6 is expected to come in September, its predecessor is still a pretty good option, especially for your kid. This tablet has a 7.9-inch LCD display with a 2049 x 1536 resolution. The iPad Mini 5 is powered by the Apple A12 processor, coupled with more than enough 3GB of RAM. Because this isn't a new model, you can find it having discounts pretty often, making the mini iPad great in terms of value. Because of how small and light it is, you can throw on a nice case and give it to your children.
Android tablets
Samsung Galaxy Tab S7
This 11-inch Android tablet has a wonderful 120Hz 2560 x 1600 display. The processor is pretty good too, a Snapdragon 865 with 5G connectivity on the cellular version Galaxy Tab S7. Even though it isn't the smallest tablet on this list, it is light enough to carry in any backpack. Its large 8,000mAh battery is another strong point of the Tab S7. You can often find great deals on this tablet, making it an even better choice. The Galaxy Tab S7 also supports Samsung's S Pen, making it even better for taking notes and studying.
Amazon Fire HD 10 (2021)
The 2021 version of Amazon's 10-inch tablet is of great value. This tablet is a perfect choice for your kid because of its affordable price. It's not bad in terms of specs either. The Fire HD 10 (2021) has a 10.1-inch Full HD LCD screen and a MediaTek Helio P60T processor coupled with 3GB of RAM. The only downside of the Fire HD 10 is its mediocre front and back cameras, but who's into tablet cameras anyways?
Samsung Galaxy Tab S7 FE
This large 12.4-inch tablet offers great value and design. The Galaxy Tab S7 FE has a pretty good 2560 x 1600 resolution TFT display and a Snapdragon 750 processor, which has 5G connectivity for its cellular version. The battery is a large one, 10,090mAh to be exact, which offers you long battery life, perfect for every student on the move. The Galaxy Tab S7 FE's 4 stereo speakers combined with its large display make it perfect for watching videos and movies, but it will perform pretty well at school too.
Laptops
Apple MacBook Air M1
The newest MacBook Air has an excellent 13.3-inch LCD display but its performance is the one that matters. Apple's new M1 chip is blistering fast and combined with 8 or 16GB of RAM the MacBook Air is one of the best laptops in terms of performance. Its battery life is also among the best, lasting an astonishing up to 18 hours of use. If you're a student and want to buy a laptop that will last you a long time, then this is your best choice.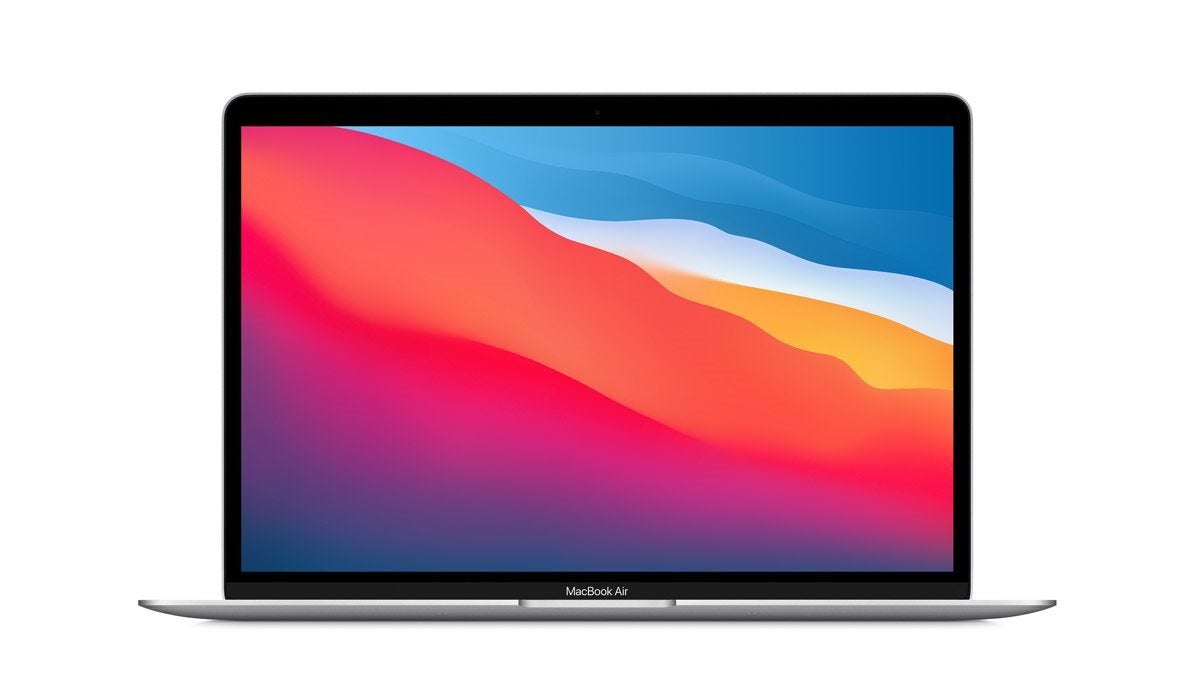 Lenovo Chromebook Flex 5
This 13.3-inch laptop has a pretty good LED touchscreen display with a Full HD resolution. Its performance is also great, with the Chromebook Flex 5 powered by an Intel i3 10110U processor combined with 4GB of RAM and 64GB of storage. You can expand the storage capacity via a MicroSD card. As its name suggests, the Lenovo Chromebook Flex 5 runs ChromeOS and can flex its screen up to 360 degrees. The battery lasts up to 10 hours of use. Like every ChromeOS laptop, this one is pretty affordable too, making it perfect for a student on a budget or your kid's schoolwork.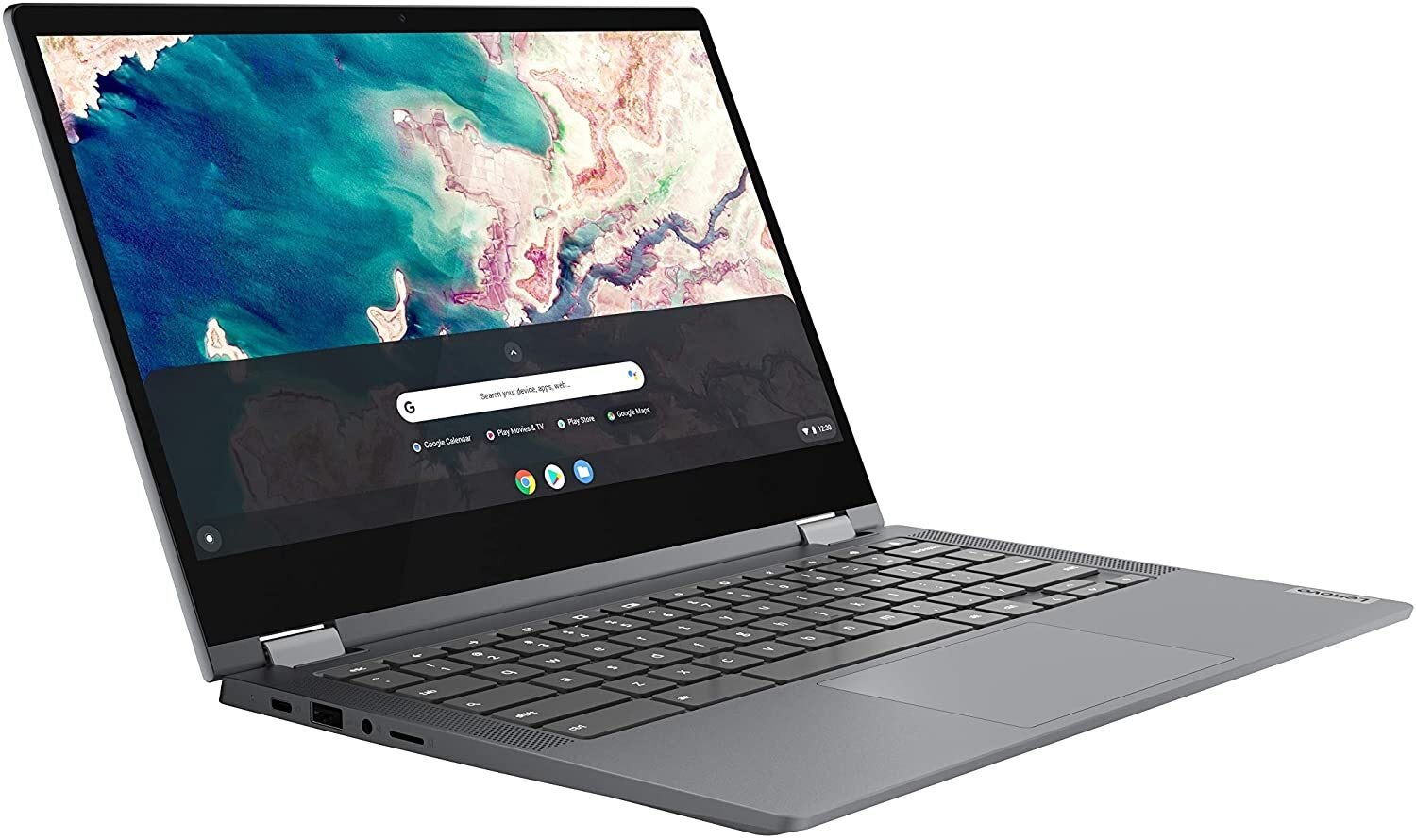 Dell Latitude 3410
This 14-inch laptop offers everything you need in terms of functionality. It runs Windows 10 Pro and has a Full HD LCD screen. It is powered by Intel's i5 10210U processor coupled with 8GB of RAM and 256GB of SSD storage. These specs are more than enough for every student task you throw at it. The Latitude 3410 offers plenty of ports, including USB-C, USB-A, a memory card slot, and a 3.5mm headphone jack. If you're looking for functionality rather than design, and at a good price, then stick with this one.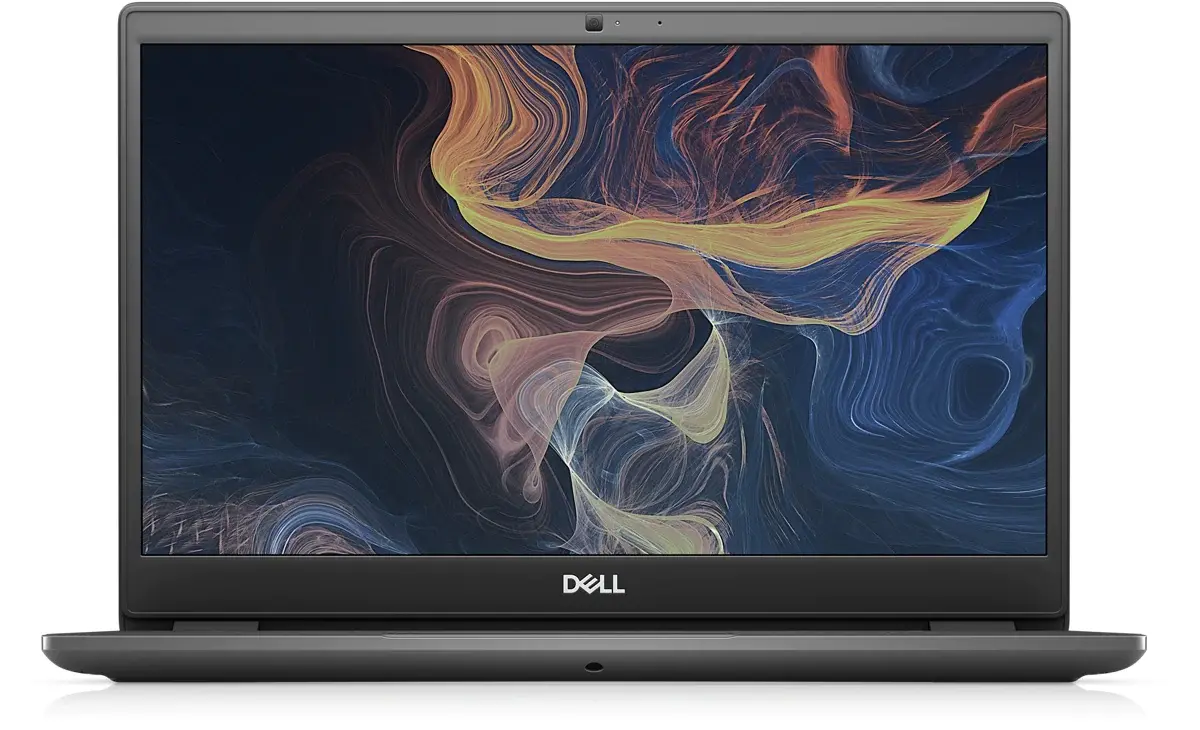 Smartwatches
Apple Watch SE
The Apple Watch SE offers almost everything its more expensive sibling the Series 6 has but at a more accessible price. This watch is offered in 40 and 44mm size versions, making it suitable for everyone, including children. Apple's WatchOS guarantees stability and lots of features, while its 1.78-inch OLED screen is sharp and easily readable outside. The battery should last you at least a day, with wireless charging support present for more convenient charging using an Apple proprietary standard.
Samsung Galaxy Watch Active 2
This smartwatch runs TizenOS on its 1.4-inch AMOLED screen and is perfect if you own a Samsung smartphone. It is practical, unproblematic, and very light (42g), making it perfect for children. Galaxy Watch Active 2's battery lasts at least a day, and the watch supports Qi wireless charging. As this is a smartwatch from 2019, great deals are easy to come by, making it a great choice in terms of value.
Apple Watch Series 3
The 2017 Apple Watch is a great choice for your kid or someone on a budget. This watch still holds its ground, with its excellent 1.65-inch OLED display and latest watchOS. The Watch Series 3 is offered in 38 and 44mm size versions, making it suitable for younger children. There are lots of deals on the Series 3, but even without those, it is the most affordable Apple smartwatch ever, and it is almost impossible to distinguish it from its successors in terms of design. The Watch Series 3 is a nice smart toy your kid can brag about when he or she goes back to school.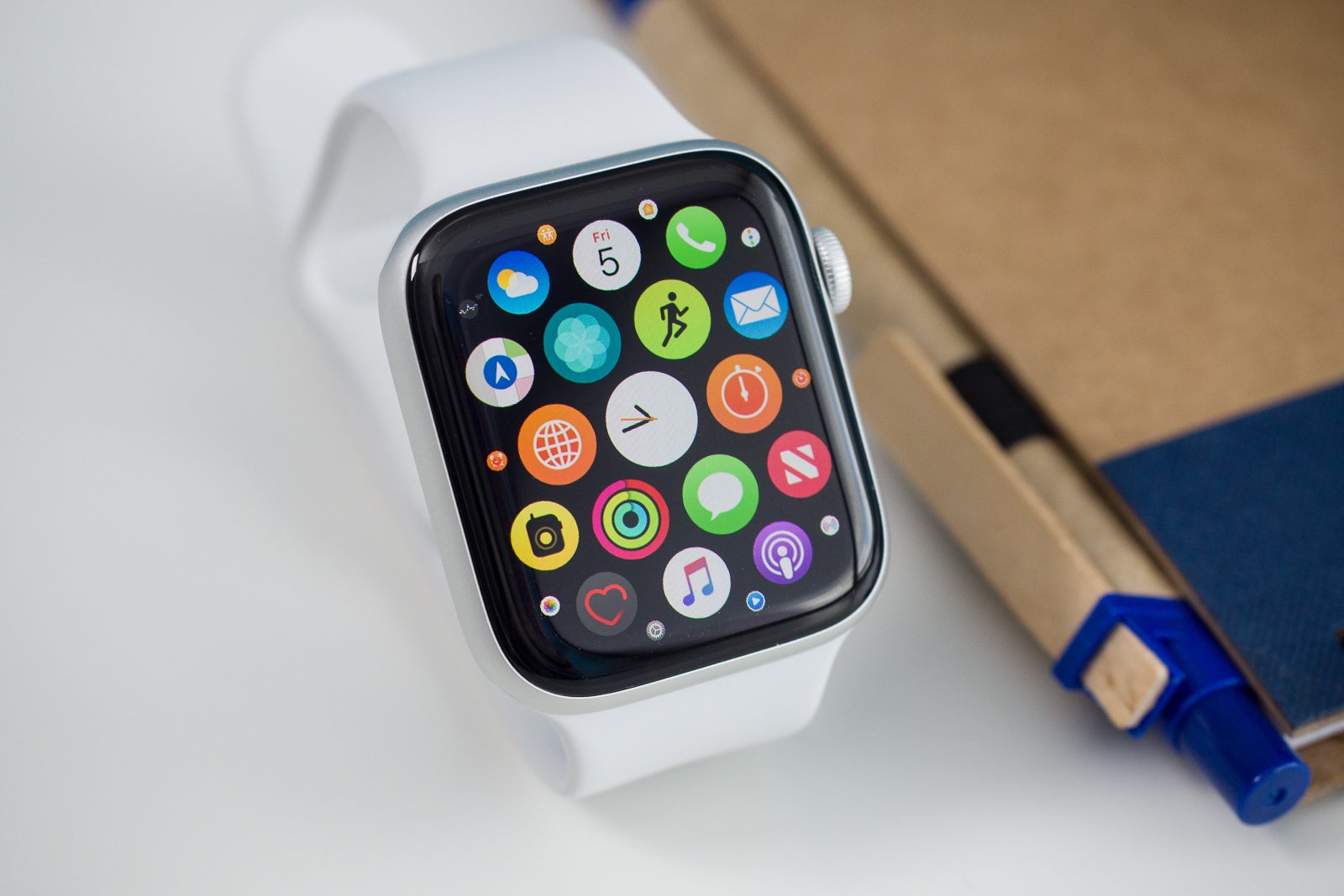 Headphones and earbuds
Apple AirPods
These true wireless earbuds are a great choice if you want some peace and quiet but your kid wants to watch Frozen on a loop. They are mostly suitable for Apple devices and have a great battery life, decent audio experience, and sturdy design. Two versions of the Apple AirPods exist - one with both wired and wireless charging and another with Lightning cable charging only.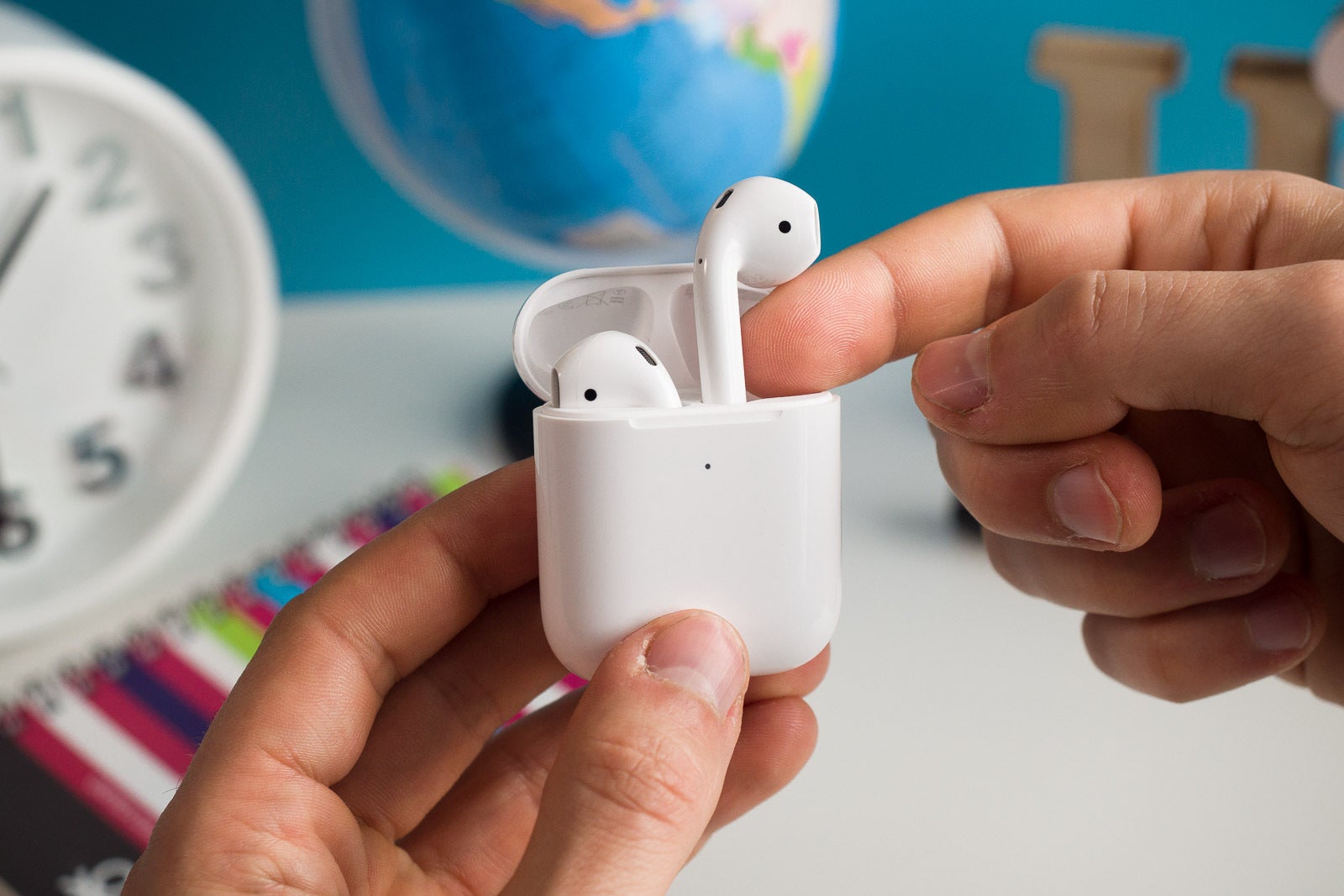 Samsung Galaxy Buds Plus
The Galaxy Buds Plus are a great pair of earbuds. They come in plenty of color options and often see discounts among retailers. These are great for Android smartphones, and nowadays pretty cheap too. Battery life is also more than okay. The earbuds won't easily come off of your or your kid's ears too.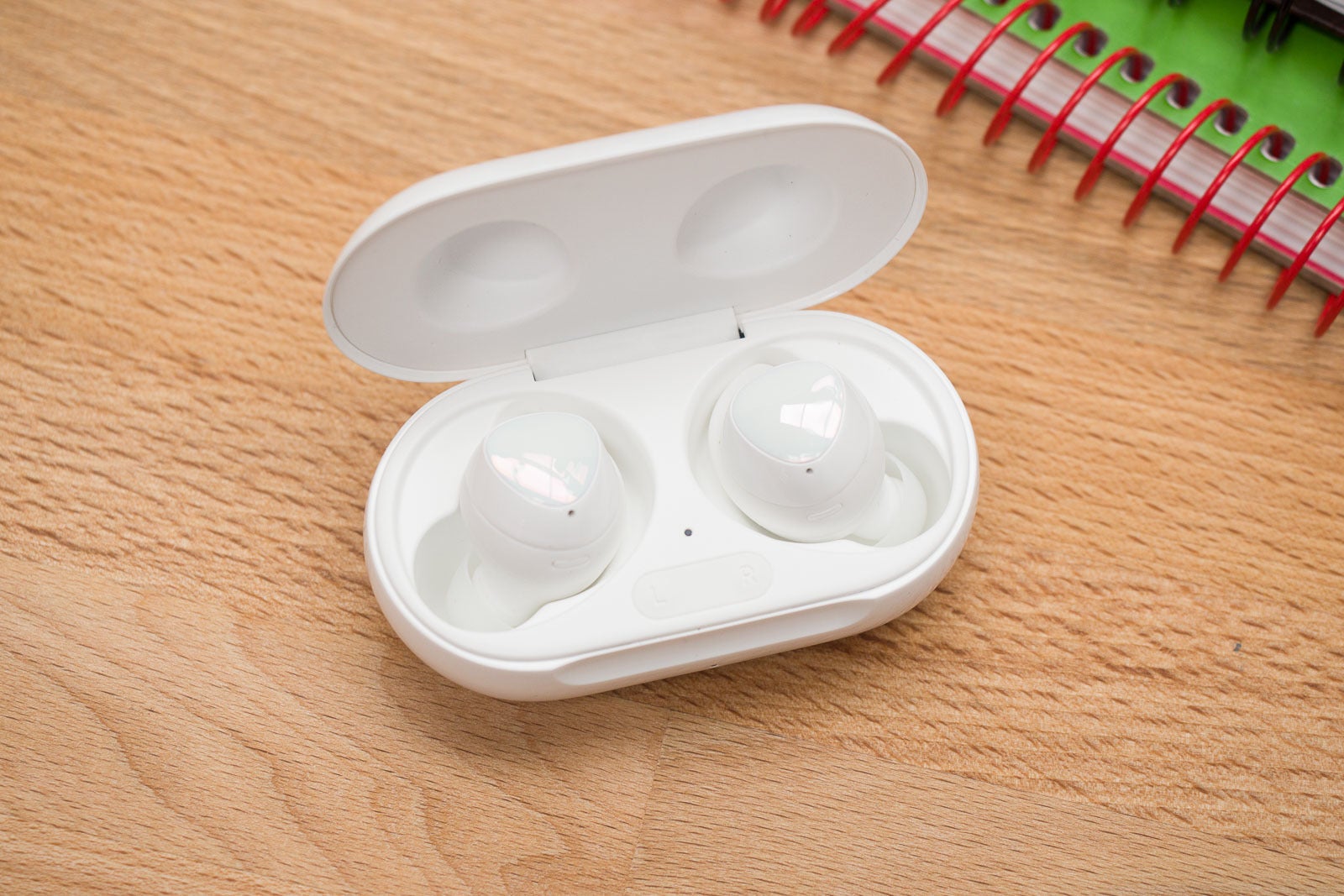 Sennheiser HD 450BT
If you are looking for a good pair of headphones at an affordable price, then the Sennheiser HD 450BT are a wise choice. These often see big discounts, making the audio accessory a bargain. The wireless pair of headphones are offered in three color options, suitable for every student's style. The HD 450BT have Active-Noise cancellation, Bluetooth 5.0, and USB-C fast charging. The Sennheiser HD 450BT are also great in terms of battery life, offering up to 30 hours of playback.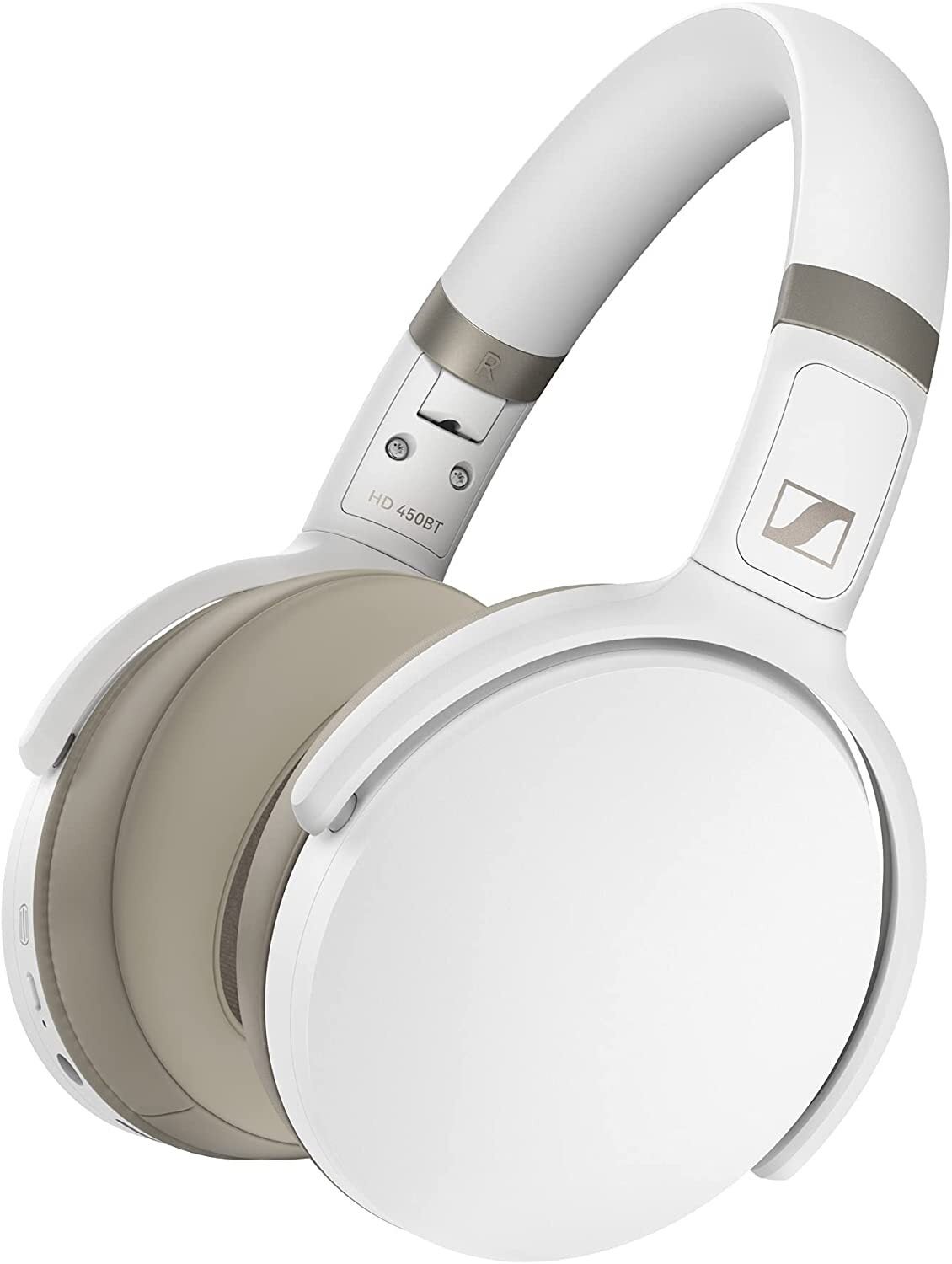 Speakers
JBL Flip 5
JBL has established itself as one of the best Bluetooth speaker manufacturers and with good reason. The Flip 5 looks cool, has respectable bass for its size, and can take a dive in a pool like it's no big deal with its IPX7 waterproof rating. It also offers up to 12 hours of playtime, perfect for both children and adults.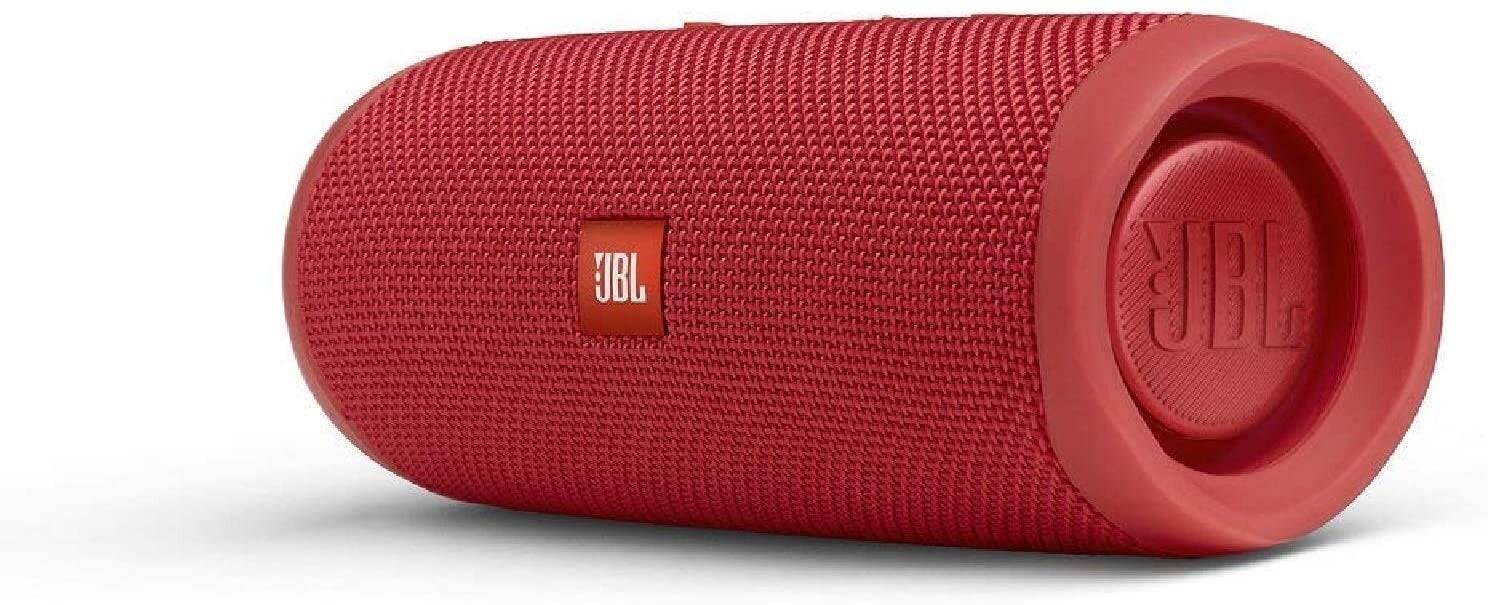 Anker Soundcore Motion+
This bluetooth speaker has everything that counts: powerful sound, battery life, durability. It offers up to 12 hours of playtime and supports Hi-Res 30W audio. The Soundcore Motion+ is an excellent choice for student parties and road trips.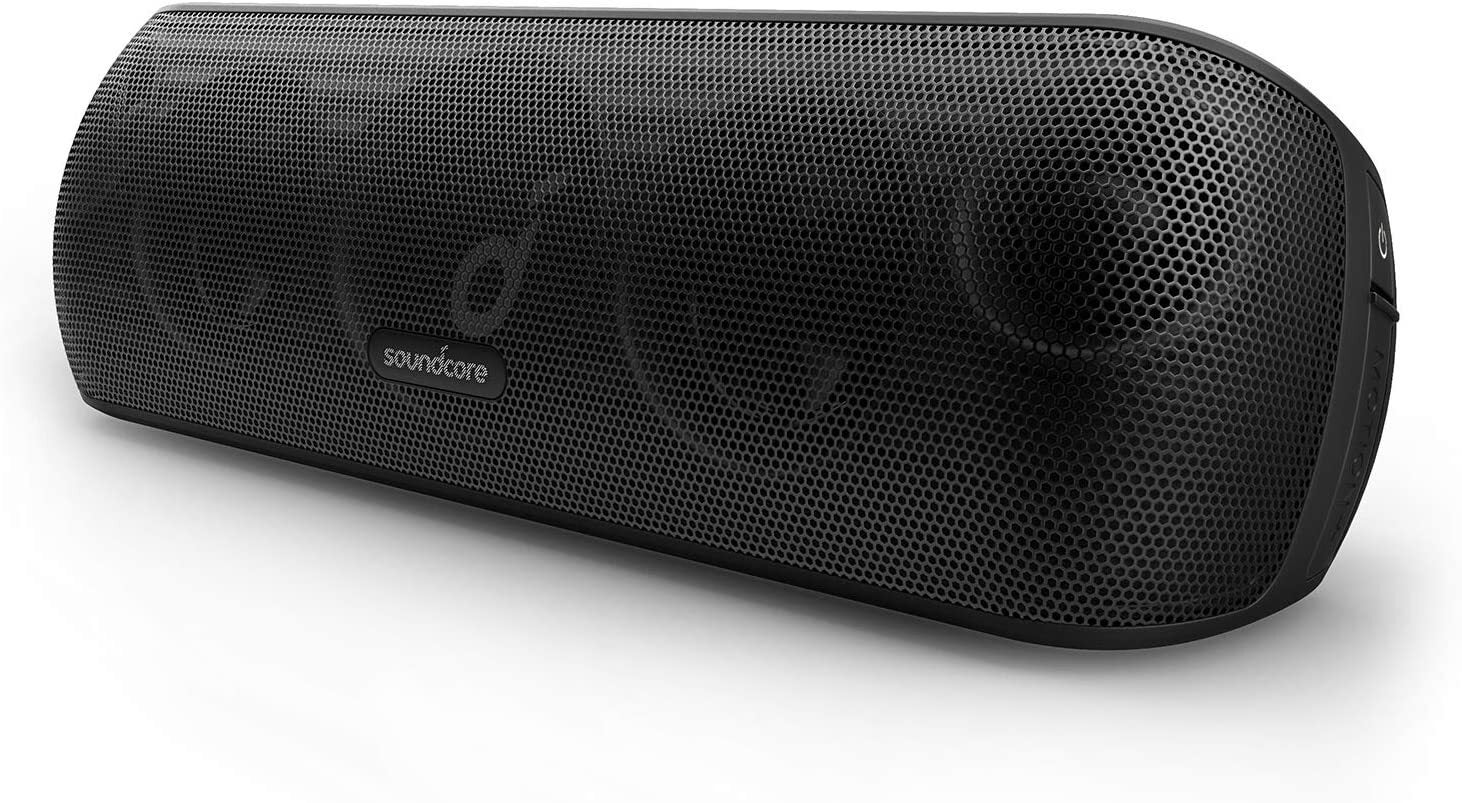 Bose SoundLink II

If the other suggestions don't fit you, maybe the SoundLink II will. We find the design a bit boring, but if that's not important to you then some of its other qualities might convince you to buy it. It has excellent audio output, supports Siri and Google Assistant, and comes in a bunch of color options.