Asus VivoWatch SP goes official as the company's latest smartwatch with a built-in ECG sensor
4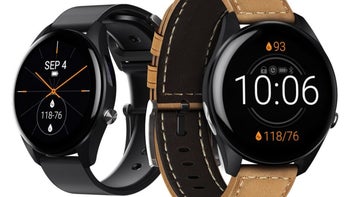 A lot of people may not know this, but Asus integrated a
life-saving ECG sensor
into a smartwatch long before the likes of
Samsung
or
Withings
, technically beating Apple to the punch as well by unveiling the
VivoWatch BP back in the summer of 2018
. Of course, the awkward-looking wearable device never made its way to US stores, and even though it's unclear if the VivoWatch SP will change that, at least the refined new smartwatch is getting
an announcement on a much bigger stage
.
Namely, in Berlin ahead of the official start of the 2019 IFA trade fair, which all but guarantees European availability by the end of the year. While we wouldn't exactly describe the design of the newly unveiled Asus VivoWatch SP as a premium
Apple Watch Series 4
alternative, at least the thing looks like an actual mainstream smartwatch rather than some sort of an experimental medical device that's not to be taken very seriously.
Unfortunately, Asus is not going into much detail on the certification process of the "medical-grade" ECG (electrocardiography) and PPG (photoplethysmography) monitors of the VivoWatch SP. It's safe to assume these won't receive FDA clearance for a US release anytime soon, but that doesn't necessarily mean the sensors will be inaccurate in their heart rate, pulse O2 level, stress level, and blood pressure readings.
With "exclusive" Asus HealthAI technology, the relatively stylish (in a minimalist way) and swim-proof smartwatch promises to provide "personalized daily and long-term health insights and advice." There's also built-in GPS support helping wearers accurately track their outdoor workouts, as well as an altimeter and a bunch of other sensors making the Asus VivoWatch SP a fairly robust fitness and health-centric alternative to the likes of the
Fitbit Versa 2
.
Perhaps the most impressive feature (apart from the Apple Watch-rivaling ECG sensor), however, is a stellar battery life of up to 14 days, although something tells us that number might be quite difficult to achieve out in the real world under "typical" usage scenarios. In case you're wondering, no, the Asus VivoWatch SP doesn't seem to run Wear OS, and no, there are no words on a retail price just yet.