Apple had the worst first quarter in European smartphone market in five years
39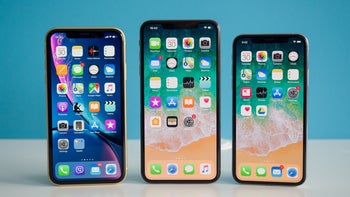 While Apple's hardship in
markets like China
and
India
has been well-documented and much discussed in the last year or so, tracking a worrying trend of declining sales numbers and stagnant profits, the International Data Corporation (IDC) is
out today with a report
that sheds light on the company's troubles across a different region.
Unsurprisingly, iPhone shipments took a dive during the first three months of 2019 in Europe, just
as they did everywhere else
, but Apple's Q1 market share on the old continent was not only significantly lower than the same figure posted a year ago. Believe it or not, it was the lowest first-quarter result from the Cupertino-based tech giant in the region in no less than five years.
What's perhaps even more staggering is the advantage held by Huawei in second place in Western, Central, and Eastern Europe over bronze medalist Apple in Q1 2019 sales. We're talking 5.7 million units (13.5 vs 7.8), up from a 2.1 million lead in the same timeframe of 2018... held by Apple back then. That means that while Huawei's numbers have surged an astonishing 66 percent in just 12 months, regional iPhone shipments are down a substantial 22.73 percent year-on year, resulting in a market share of less than 15 percent, compared to Huawei's current 25.39 percent slice of the pie.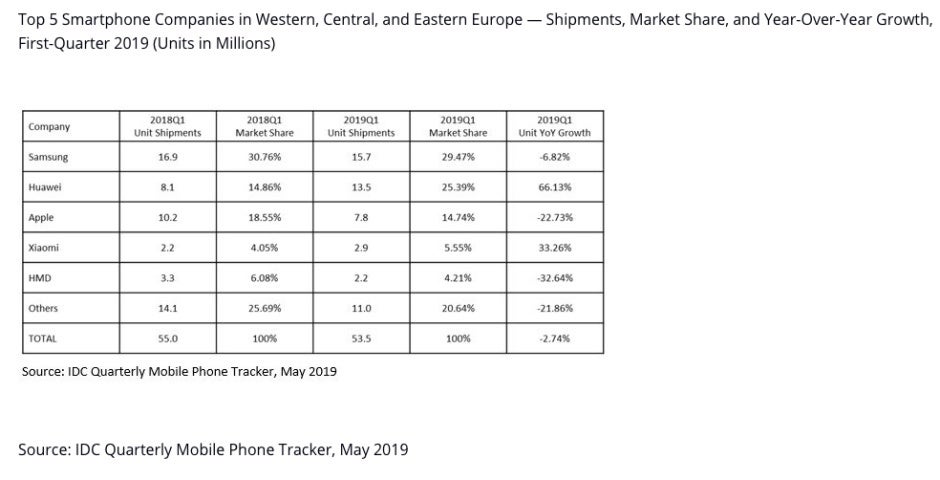 Samsung's reign is also unlikely to finish anytime soon, although the company certainly can't be content with the 7 percent Q1 decrease in its smartphone shipments across Western, Central, and Eastern Europe. In fourth place, Xiaomi managed to be one of the quarter's standout performers, boosting its numbers by around 33 percent, while exclusive Nokia brand licensee HMD sits in fifth even after a 32 percent year-on-year decline.
Meanwhile, overall regional smartphone shipments fell nearly 3 percent from the first quarter of 2018, with EMEA (Europe, the Middle East and Africa) figures down a slightly more drastic 3.3 percent and unfortunately expected to maintain this trend for at least a little while longer.