Apple Watch Series 4 teardown reveals the magic behind the redesigned wearable
14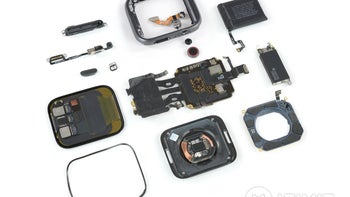 The
Apple Watch Series 4
is about
as popular as expected
, needing around a month to ship from the manufacturer's US e-store if you order it today, but if you've already received an early copy, it might not be a good idea to start tearing it down and verify its repairability.
We know you're curious just how radically redesigned
the beautiful new smartwatch
is on the inside, but leave it to iFixit's experts to offer you a complete look under the 44 mm hood of the larger 2018 variant.

A single proprietary tool is enough to remove the LTPO OLED Retina display, which means screen replacements are "difficult but do-able" at home... as long as you've done something like that before.

A familiar trio of cables holds the screen in place, and once those are removed, reaching the battery is... not as easy as you think. "Incredibly tiny" screws are "all over the place", proving a moderate repair hinderance and major pain in the keister.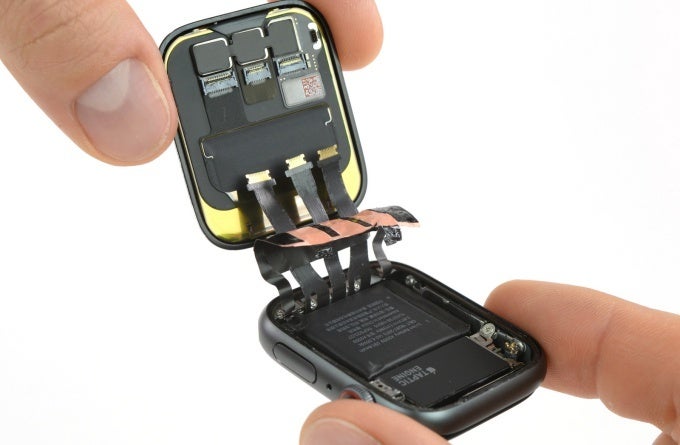 Skipping a few steps in the teardown process, we're happy to inform you Apple was able to squeeze a little bit of extra juice into an impressively slim body. Namely, at least four percent more battery footprint than the Apple Watch Series 3, or 1.12 Wh (291.8 mAh at 3.81 V) capacity in total.

That 291.8 mAh cell is supposed to last "up to 18 hours" on a single charge, which is exactly the same advertised autonomy as that of the Series 3. But the dual-core S4 processor inside the Apple Watch Series 4 is allegedly twice as fast as last year's S3. The good news doesn't stop there, as the SiP (System in Package) is easy to remove with a screwdriver and a little patience (no glue), while its "secrets" are unfortunately impossible to "extract."
Board-level repairs are a non-starter, which lowers the overall score to a 6 out of 10. That's a perfectly acceptable repairability grade for an Apple device, tying the Apple Watch Series 3, iPhone XS, and
iPhone XS Max
.