Apple is making insane amounts of money off iPhone XS and XS Max storage
59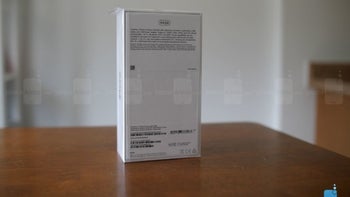 Apple might not be selling
as many smartphones as Samsung
or even
Huawei
nowadays on a global scale, but in spite of a well-documented market slowdown, the company doesn't seem willing to reduce its notoriously
hefty profit margins
.
Don't let the lower
iPhone XR
price point fool you, as compared to the
XS
and
XS Max
, the
colorful 6.1-incher
comes with plenty of downgrades and cost-cutting measures. Meanwhile, the most expensive iPhone XS Max configuration fetches a rather outlandish $1,449, providing a record-high 512GB storage space.

Obviously, the massive $400 difference between "entry-level" and top-of-the-line XS Max variants is not reflected in Apple's component-related expenses. That makes storage "absolutely the most profitable iPhone feature" right now, according to IHS Markit analyst Wayne Lam.

Lam highlights other upgrades, like a screen size increase, generally mean the entire phone needs to be "completely re-engineered," while adding more storage space is as simple from a production standpoint as swapping a chip.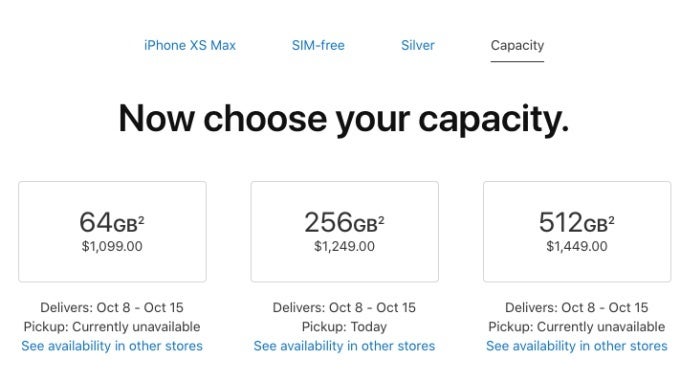 Said NAND flash memory chips have gotten cheaper in recent years too, but not for actual buyers of Apple's hot new iPhones. The Cupertino-based tech giant continues to charge 78 cents for each gigabyte of digital hoarding room offered to end users on board of the iPhone XS, despite paying suppliers a measly $0.25 per GB.
In contrast, Samsung's upgrade fee from the 128 to the 512GB
Galaxy Note 9
comes down to 65 cents per gigabyte, which maintains a reasonable profit margin while feeling a little less outrageous for customers.
Of course, Apple has always earned big bucks from internal iPhone storage (while restricting microSD expansion), but the XS and XS Max take those gains to a whole new level. We're talking a cool $134 more pocketed per device for the largest storage option compared to the smallest configuration, while last year's
iPhone X
gap was "only" $107. And yes, that excludes assembly and "related software work."

The good news is Apple has a clear incentive to go even higher and sell 1TB iPhones in the not-so-distant future. But it's probably best not to think about how much that could cost.