Amazon offers big discounts on the Apple iPhone 11 family
We may earn a commission if you make a purchase from the links on this page.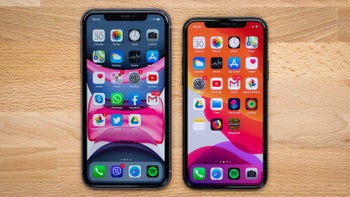 As expected, the Black Friday and Cyber Monday sale events evolved into seasonal holiday sale events, as many retailers have already launched new promotions to allow customers to decide what to purchase before Christmas arrives.
For those specifically looking for good deals on iPhones, Amazon is now running a promotion on slightly older models. Although the deals require subscription with Cricket Wireless, they are pretty decent to warrant a look.
Since we've already reported about the
Apple iPhone 12 deals
available right now, here are the discounts Amazon offers for the entire iPhone 11 family. Once again, these discounts are only available with carrier subscription, so if you're not willing to switch to Cricket Wireless, you might want to skip this promotion.
First off, the basic
Apple iPhone 11
comes in three size variations – 64GB, 128GB, and 256GB, as well as several color options. Depending on the model, you could save up to 33% on the iPhone 11.
Moving on to the iPhone 11 Pro, two options are available for customers who'd like to buy one: 64GB and 256GB. Fewer color options are up for grabs and the maximum discount is significantly lower at just 28%.
Finally, the
Apple iPhone 11 Pro Max
is on sale at Amazon for up to 20% off. Multiple size versions and colors are available for purchase at lower prices, so it's easy to find something you like if you're on the market for an older iPhone 11. For more iPhone deals, stay tuned as more retailers go live with their offerings.
Although these deals come with carrier subscription and phones you purchase are carrier-locked, at least they're brand-new, not renewed. It's also important to mention that the deals require Cricket's $55/month plan that offer unlimited talk, text and data, as well as 15GB of mobile hotspot, and Mexico and Canada coverage.