Want a new iPad Pro with 6GB RAM? You may have to get a 1TB storage variant
32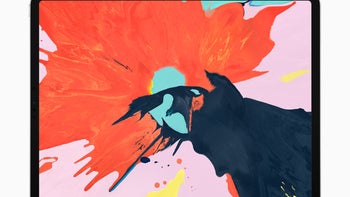 There's a great deal to love about Apple's radically redesigned
new iPad Pros
, starting with those razor-thin bezels, Face ID integration, and the usual performance upgrades making these bad boys by far the most powerful of their kind yet.
But at $799 and up, you're clearly not looking at mass-oriented devices here. The "masses" may also have a problem with
the huge repair costs
of the two upgraded iOS tablets, not to mention an unusual and, frankly, inexplicable memory differentiation.
Although the entire 2018 iPad Pro generation was expected to raise the RAM bar from 4 to 6 gigs, "multiple people" are now telling veteran developer and occasional tipster
Steve Troughton-Smith
that only certain variants have actually made the jump.

Specifically, and this is not entirely unsurprising, it seems the priciest new iPad Pro configurations might be getting 6GB RAM. We're talking both 11 and 12.9-inchers accommodating a whopping 1TB of data internally and fetching $1,549 and $1,749 respectively with Wi-Fi connectivity only.

All the others are reportedly still packing 4 gigs of the good stuff, including models with 512GB storage space priced at a hard-to-swallow $1,149 and $1,349 in the US with 11 and 12.9-inch displays respectively.

While there are plenty of Android slates and even smartphones catering to hardcore multitaskers with up to 8GB RAM in tow these days, there's no reason to expect visible lag or speed issues of any sort from 4GB-packing iPad Pros. iOS is special that way, but then again, no one can know what the future holds in terms of memory consumption.

When spending north of 1,300 bucks or even $999 on a tablet with no keyboard or stylus included, some people would like to know they can get several years of high-end use out of that.

Besides, Apple indirectly appears to be acknowledging its best, most expensive iPads could need more than 4 gigs of memory in the not-so-distant future. Of course, this potentially controversial distinction hasn't been confirmed yet, and we might have to wait for a teardown of a 1TB version to find out if it's true. How annoyed would you be if that turns out to be the case?