Apple says iOS 12 is installed on 70 percent of its devices, confirming impressive growth rate
18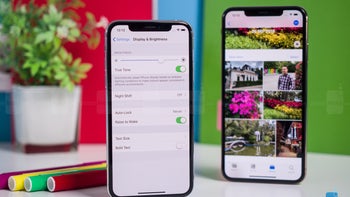 Unlike
Android distribution numbers
, which are reliably measured and frequently updated only by Google itself, the adoption rate of a new iOS version is both occasionally confirmed by Apple and routinely tracked in third-party data reports.
Companies like Mixpanel thus regularly inflate
the numbers of an iOS update
compared to Apple's own stats, although no matter how you look at it, the recent iOS 12 growth rate is simply astounding.

In contrast, iOS 11 brought way more palpable enhancements and substantial feature add-ons to the table last year, driving big adoption numbers initially but significantly slowing down as users started bumping into catastrophic or just really annoying glitches.
While "only" 59 percent of active Apple devices ran iOS 11 as of early December 2017, the figure is up to a colossal 70 percent share for iOS 12 in official
December 3, 2018 App Store measurements
.
That's up a solid 10 percentage points from
a little over a month ago
, although it's still not quite as impressive as third-party numbers estimated last week. While it's obviously not fair (or relevant) to compare that 70 percent slice of the pie with the invisible Android market share of the 9.0 Pie version, it's also interesting to point out 72 percent of "iDevices" sold in the last four years are already using iOS 12.
In case you couldn't tell how stable and silky smooth iOS 12 is compared to its predecessor, let's also mention the new platform version has
barely received a .0.1
and
.1 update until now
, while iOS 11.2 was released this time last year, following .0.1, .0.2, .0.3, .1, .1.1, and .1.2 maintenance updates. Bottom line, things are so less messy now.