Apple might be working on a groundbreaking fingerprint recognition solution for future iPhones
22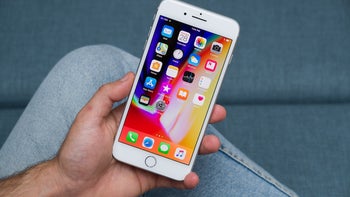 The iPhone 8 Plus rocks a traditional Touch ID fingerprint sensor
While more and more Android device manufacturers seem to be
taking facial recognition seriously
in an attempt to
catch up to Apple's Face ID technology
, the Cupertino-based tech giant might be exploring various ways of going back to the basics of biometric authentication solutions on mobile devices.

Enter something called "acoustic pulse coding for imaging of input surfaces", which essentially means Apple is (maybe) working on a way to convert audio signals into coded images of a user's fingerprint.

The goal, as listed in the patent documentation, is to improve the speed and ease of use of conventional fingerprint sensors by basically eliminating the physical sensor itself. Instead of that, a "number of acoustic transducers" could be used to generate mechanical waves, acoustic waves, or pulses into the "user input surface in response to a signal from a controller."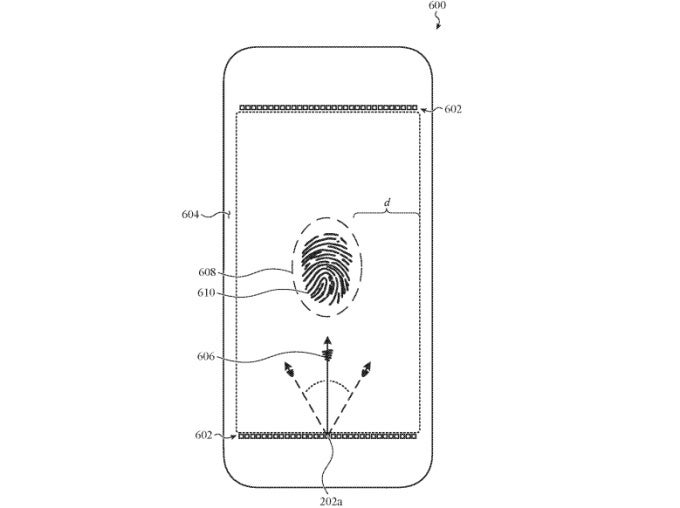 In other words, your fingerprint would enter into contact with these acoustic transducers, leaving an audio imprint that could then be compared to a "database of known images or data" to determine if the biometric information matches that of a phone's rightful owner.

Apple envisions multiple use cases for this potentially groundbreaking technology, including unlocking financial information or "trade secret information" by fingerprint or even mapping the "biometrically-unique features of a user's ear" with the help of an acoustic imaging system of this type.

If the whole thing sounds too complicated to wrap your head around, you might be excited to hear a specific acoustic imaging mechanism implementation would also theoretically allow Apple to equip the full display area of future iPhone generations with blazing fast fingerprint recognition functionality.

Basically, this could be another step towards that completely bezel-less iPhone of our dreams, capable of both under-display facial and fingerprint scanning... or it could be a wild concept that never gets to see daylight on a commercial product. Sadly, you can never know which direction patents like this are headed into.