Apple stays away and one step ahead of Samsung with A13 chip production for 2019 iPhones
37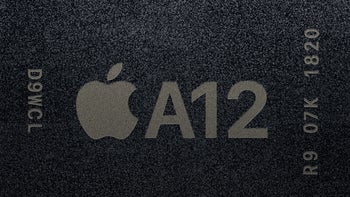 Apple's 2019 iPhones
are undoubtedly still many months away, but that can't stop the rumor mill from already churning at full speed in regards to names, differences between models,
camera specifications
, possible
camera layouts
,
ports
and various other details.

One of the very few tidbits you can probably take to the bank is the manufacturer of the Apple A13 SoC. For the fourth year in a row, the Cupertino-based tech giant is expected to join forces with semiconductor behemoth TSMC on a smartphone chipset likely to give the competition a run for its money in terms of both raw speed and energy efficiency.
The
Apple-designed A12
, A11, and A10 chips used on 2018, 2017, and 2016 iPhone generations have all come from TSMC's factories, while 2015's A9 production was shared by the Taiwanese pure-play semiconductor foundry with arch-rival Samsung.
Samsung also exclusively made the A7 processor of the iPhone 5s for Apple, but in recent years, the competition between the two major smartphone vendors has intensified. A number of other key iPhone components, starting with OLED screens, still come from Samsung, although
Apple is working on alternatives
and
partnerships with backup suppliers
.
At the same time, TSMC has been able to make greater chipset technology progress at a faster pace than Samsung, scoring among others a highly lucrative contract for
Qualcomm Snapdragon 855
production.

The Samsung-made Snapdragon 845 is widely considered inferior to TSMC's A12 Bionic, and Apple hopes the A13 will be able to eclipse the Snapdragon 855 as well. The processor under the hood of the iPhone XI is tipped to adopt the same 7 nm architecture as the 855, but with a twist allowing it to achieve significantly higher speeds.