Samsung unveils superior 7nm chip production method, mum's the word on the S10's Exynos
21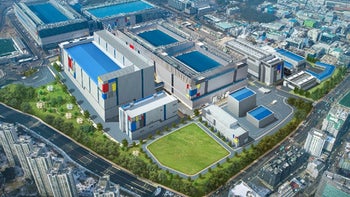 Besides
Apple's foundry darling TSMC
, Samsung will be the main challenger in the battle for leadership in the production of chips using the
complicated 7nm process
.
Samsung's chief of the semiconductor LSI division called the technology "challenging" during the
quarterly results
press conference, yet mentioned that Samsung expects to become a leader there. Why? Well, it will be the exclusive producer of second-gen 7nm chipsets, made with the so-called extreme ultraviolet (EUV) lithography equipment that helps laying down the minuscule transistors close to each other without too much drama.
Samsung just announced that it kickstarts the EUV production in a lengthy post describing all the advantages that it will bring to future mobile chipsets that are crafted in its foundries. We will spare you all the juicy argon fluoride against ultraviolet details and will go straight to the benefits for the end user.
Chips made with the second-gen 7nm EUV lithography can be produced easier now, with better yields, and with a reduced number of masks needed for production that will make them cheaper to make on average. At the same time, compared with the 10nm chips in the
Note 9
or
iPhone X
, the 7nm LPP EUV silicon can be made with a 40% smaller footprint, and either 20% faster, or with the whopping 50% reduction in power draw.
Since today's mobile processors are powerful enough, we'd wager to guess that the designers of the future Snapdragons, Exynos or AX Bionic chipsets will opt for a diminished toll on battery life, and the space saved by the EUV method will be utilized for something else in the increasingly crowded smartphone internals.
Korean media reports today that the first customers for the new lithography will be Qualcomm with its upcoming
5G modem
, and Samsung itself, but mum's the word if the eventual
Galaxy S10
Exynos model will be made with this improved 7nm method.

Recommended Stories