Apple fast-tracks alternative iPhone OLED factory, where LG struggles to deliver
13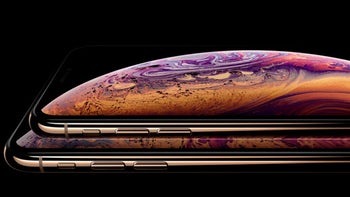 LG is being fast-tracked to become Apple's second OLED display supplier, breaking Samsung's current monopoly over iPhone displays. The E6 line in its Korean factory was reportedly
cleared for production last week
, but now Apple is actually putting it in operation, hoping to get whatever yield LG can muster.
Unfortunately, the number of OLED panels with the needed quality that LG's conveyor belts are currently able to churn out is not very large. Korean media is reporting today that, while Apple and LG have cut the ribbon on the new production line, it is only able to make no more than 2 million panels by the end of the year. Some of these could potentially be used
only for repairs of the new iPhones
, too. Considering that the initial aim and the quantity that analysts predicted was twice that number, they are cutting LG Display's share price forecast because of the yield issues.
In any case, with the help of Apple's credit lines, LG should quickly be able to ramp up production, as the team from Cupertino is in a desperate need of at least one more OLED screen supplier to avoid the monopolistic prices that Samsung is charging. Last year, rumors pegged an
iPhone X
panel to cost about $100, or about a third of the handset's bill of materials, and we can only guess how much Samsung charges for the 6.5"
iPhone XS Max
display, given that its
Apple Repair charge
is $329.