Many Android Auto users are having Google Assistant issues, and there's nothing you can do yet
3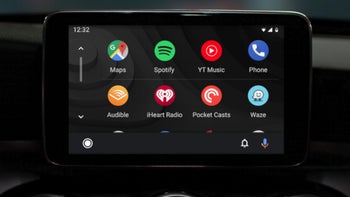 Originally released all the way back in 2015, Android Auto had to wait four whole years to
receive its first major redesign
. The new version of Google's interface for automotive head units compatible with Android phones supports everything from Dark Mode to a handy new navigation bar and notification center, vastly improving both the looks and convenience of the popular app designed to minimize potential distractions while driving.
But you can't really stay focused on the road if the app's core functionality is broken, and for many users, Android Auto is only as helpful as its built-in voice assistance. Unfortunately,
a worrying number of people
seem to have been experiencing great trouble getting Google Assistant to listen and especially answer their questions in their cars for quite some time now (
via Android Police
.)
Google appears to be aware of a so-called "double beep" issue since at least early September, but instead of said glitch being fixed by now, it seems to be impacting a greater number of Android Auto users of late. These are essentially ignored by their digital assistants, and while there's absolutely no connection between the handsets used by them and the Android version running on said phones, they all have one thing in common. Namely, they can't get Google Assistant to work properly when using Android Auto on their car stereos. And yes, they obviously all drive different vehicles.
At first glance, the Google Support webpage describing and discussing the issue looks pretty bad, with over 100 replies from several dozen frustrated users. But after browsing through some of the complaints, it almost seems like these people are actually experiencing a number of separate mishaps loosely connected to one another. That's not necessarily a better look for Google, but it's worth pointing out that not everyone is complaining about the same exact weird behavior from their voice assistant in their cars.
Some are hearing the double beep, which could mean Google Assistant thinks it's giving you the right answers when in fact it's only giving you the silent treatment, while others are getting no audio feedback whatsoever and a final subset of users only receives useless "replies" like "I don't know how to do that yet", "sounds good", or "I hear ya." Alas, there's no fix or workaround whatsoever for any of these similar but possibly different issues.