Google expands Android Auto wireless functionality to select Samsung smartphones
4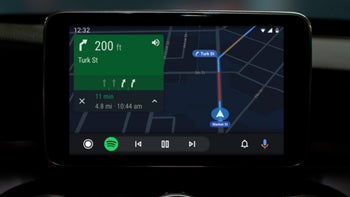 Google's Android Auto platform has had a big year,
receiving its first major redesign
since debuting way back in 2015. But although the user interface is arguably prettier and more versatile than ever before, including everything from a dark theme to a revamped notification center and various multitasking improvements,
one key feature that's almost 18 months old
remains available only for a very small number of phones.
On the bright side, it seems
the list has finally started growing
recently with the
discreet addition of several Samsung Galaxy devices
. At long last, you can connect the Galaxy S8, S8+, S9, S9+, S10, S10+, Note 8, Note 9, and Note 10 wirelessly to a compatible car or aftermarket receiver. All you need is for the aforementioned handsets to run Android 9.0 or up.
Previously, Android Auto Wireless functionality could only be enabled using Google's own Pixel, Pixel XL, Pixel 2, 2 XL, Pixel 3, 3 XL, Nexus 5X, or 6P powered by Android 8.0 or a newer version of the company's mobile platform. Of course, many other phones can be synched to many compatible vehicles or third-party car audio systems with a good old fashioned USB cable.
Said cable is required to activate wireless features as well during the initial setup process. Once that's done, you can stay focused on the road ahead without missing a call or text message while playing your favourite music and getting the best navigation instructions. All hands-free, effort-free, and wire-free on a larger screen than that of most typical smartphones available right now.
In case you're wondering, yes, we're pretty sure Google is still working together with other handset manufacturers to further expand the Android Auto Wireless support list, but unfortunately, we don't have any additional names or timelines to share just yet.